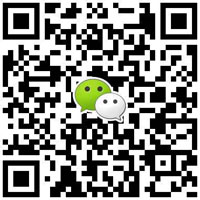 DWB Light Single Mining Hydraulic Prop
DWB light single hydraulic prop for foreign Note constant resistive temporary pillars, it is mainly used in coal mines to dig ends temporary support, can also be used for other mining and geotechnical
Related Products
Introduction Of DWB Light Single Mining Hydraulic Prop
DWB light single hydraulic prop for foreign Note constant resistive temporary pillars, it is mainly used in coal mines to dig ends temporary support, can also be used for other mining and geotechnical engineering applications require temporary shoring, the use of lightweight composite products material produced. Available coal hydrostatic water to make it work, with a light weight corrosion-resistant and easy to operate and so on.
Application Of DWB Light Single Mining Hydraulic Prop
DWB light single hydraulic prop for the temporary support equipment, is the coal industry for roadway excavation, roadway maintenance for advanced support and temporary support of the new equipment. The product is an emulsion or hydrostatic water as the working medium, as key parts (plunger, cylinder, base, return spring, etc.) with a leading anti-corrosion technology, there are certain acid and alkali resistance, suitable for different work environment for working resistance ≤ 30kN the temporary support is brittle FRP materials should be used to avoid the impact, supporting the use of three valves.
Parameter Of DWB Light Single Mining Hydraulic Prop
Model

Item

Max height(mm)

Min.Height(mm)

Working Stroke(mm)

Rated working resistance  KN

Weight

(Kg)

Rated working Pressure MPa

Hydraulic pump pressure MPa

Setting load KN

Cylinder Dia.

(mm)

Emulsion Liquid

DW06-350/110X

630

400

230

350

25

39.7

15-20

132-176

110

Emulsion containing 1% to 2% M10 emulsified oil

DW08-350/110X

800

490

310

28

DW10-350/110X

1000

595

405

32

DW12-350/110X

1200

700

500

36

DW14-350/110X

1400

810

590

40

DW16-350/110X

1600

920

680

44

DW18-350/110X

1800

1035

765

48

DW20-350/110X

2000

1150

850

52

DW22-350/110X

2240

1280

960

56

DW25-350/110X

2500

1430

1070

60

DW28-350/110X

2800

1600

1200

66

DW31.5-350/110X

3150

1780

1370

74

DW35-350/110X

3500

1960

1540

82

DW38-250/110X

3800

2163

1637

250

88

28.3

DW40-250/110X

4000

2224

1780

96

DW42-250/110X

4200

2330

1880

100

DW45-250/110X

4500

2480

2020

110
Photo Of DWB Light Single Mining Hydraulic Prop