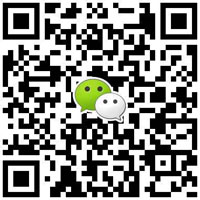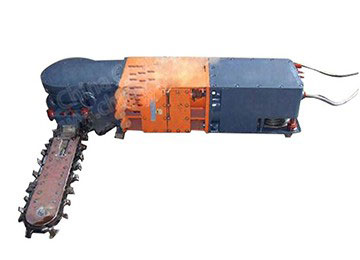 MJLB15-H28 Ultra-Thin Chain Coal Cutter (Water-Cooled Type)
This machine is used in the general medium and small mines under the gently inclined thin coal seam, the ultra-thin composite coal seam coal mining face to cut the bottom trough, to achieve the role o
Related Products
Introduction of MJLB15-H28 Ultra-Thin Chain Coal Cutter (Water-Cooled Type)
This machine is used in the general medium and small mines under the gently inclined thin coal seam, the ultra-thin composite coal seam coal mining face to cut the bottom trough, to achieve the role of caving.
The machine is small in size, light in weight, low in noise, good in dustproof effect, stable in operation, compact in structure, convenient in installation, operation and maintenance, convenient in moving direction, safe and reliable in use.
The electrical parts of the machine have certain explosion-proof performance, and the motor cooling method is water-cooled.
Compared with manual coal mining, this machine can greatly improve the coal block rate, save mining and time, and can significantly improve economic benefits for enterprises. It is the best equipment for mining ultra-thin composite coal seams for artificial gutters.
Application of MJLB15-H28 Ultra-Thin Chain Coal Cutter (Water-Cooled Type)
This machine can be used in mines where the ambient air content of methane, coal ash, hydrogen sulfide, carbon dioxide, etc. does not exceed the safety content specified in the Coal Mine Safety Regulations. This machine is used for the mining of complex coal seams. It can be used to cut the bottom trough at a working surface with a height above 0.30 m.
Suitable for coal seam hardness f ≤ 4 ° working surface. It is suitable to tilt the angle a<25° working face along the bottom wall of the coal wall.
Parameters of MJLB15-H28 Ultra-Thin Chain Coal Cutter (Water-Cooled Type)
| | | | |
| --- | --- | --- | --- |
| Adustment method | Hand artery movement | Working method | Working back and forth along the coal wall |
| Traction method | Wire rope traction | Motor Model | YBK-160L-4 |
| Traction speed | 0~920mm/min | Motor Power | 15KW |
| Groove depth | 800~900mm | Rated voltage | 380V/660V |
| Cut line speed | 1900mm/s | Dimention | 1800*390*280mm |
| Rope capacity | 2000m | Wire rope specification | 6*37 |
| Traction | 15.33kn | Total weight | 750±2kg |
| Traction power | 5kw | Cutting power | 10kw |
| cooling method | Water cooling | No-load lowering speed | 4018mm/min |
| cooling method | Spiral waterway inside cooling | Working method | Working back and forth along the coal wall |
| Dustproof | Cooling water cutting section dustproof | Lubrication method | Continuous pressureless lubrication |
Photos of MJLB15-H28 Ultra-Thin Chain Coal Cutter (Water-Cooled Type)