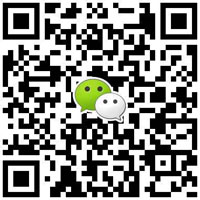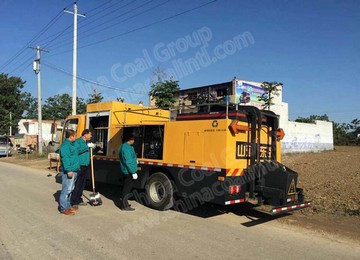 SDZ5087TXBE Bitumen Pavement Repair Vehicle
SDZ5087TXBE Bitumen pavement thermal regeneration repair vehicles are designed for a variety of diseases such as pits, convection, subsidence and other diseases generated during the use of asphalt pav
Related Products
Introduction of SDZ5087TXBE Bitumen Pavement Repair Vehicle
SDZ5087TXBE Bitumen pavement thermal regeneration repair vehicles are designed for a variety of diseases such as pits, convection, subsidence and other diseases generated during the use of asphalt pavement. The operation is flexible, fast, safe and efficient. Achieve a variety of conservation operations on site. High repair strength, low cost, all-weather operation. The asphalt used for excavation of pits and pits does not require shredding, and 100% of the heat is recycled in situ. Large output, high efficiency, low construction cost, energy saving and environmental protection. It is an ideal multifunctional road comprehensive maintenance vehicle.
SDZ5087TXBE Asphalt pavement thermal regeneration repair vehicle has the functions of on-site thermal regeneration of asphalt pavement, forced mixing of asphalt concrete, hydraulic power for other hydraulic tools and other practical maintenance vehicles.
Main performance features:
1.Choose the chassis of CNHTC Truck, power steering, heating and air conditioning, suitable for all kinds of conditions.
2.Using diesel as fuel, construction costs are low.
3.Cyclone dust removal device, smokeless, dust-free and energy-saving.
4..Vertical forced mixing can mix asphalt concrete.
5..The whole vehicle adopts full hydraulic drive, and the main hydraulic components are Eaton products from the United States. The operation is simple and the work is safe.
6.The asphalt pipeline and the asphalt pump are built in and are not cleaned after use.
7.With asphalt metering device, according to the requirements, it can accurately measure the amount of asphalt per tank and ensure the ratio of oil to stone of the mixture.
8.The asphalt tank has a temperature control device to ensure the temperature of the asphalt.
9.The temperature control device is installed in the mixing bin to effectively control the mixing and discharging temperature.
10.The material is adopted in the design of rear, reducing pavement in road construction, to avoid traffic jams.
11.With the side discharge design, the discharge can go directly to the pit, reduce the labor intensity, and improve work efficiency.
Parameters of SDZ5087TXBE Bitumen Pavement Repair Vehicle
Chassis parameters

Automobile chassis

Howard card

Vehicle model

SDZ5087TXBE

Plate model

ZZ1087F3315E183

Shape size(mm)

6452,6572×2200×3000

Total weight(kg)

8280

Curb weight(kg)

7500

Power(kw)

95

Dynamic system

Engine model

ChangchaiL28

Power

20kw

Hydraulic pump

CBT- E325/20EFR

Rated pressure

16mpa

Stirred tank

Mixing volume

600kg/kettle

Quantity/h

4-6T

Form of mixing

Stereoscopic coercion

Temperature control mode

Infrared scanning

Temperature range

120℃-180℃

Heating mode

Fuel

Hydraulic system

Hydraulic motor

(Mixing)6k985(Eaton, USA)

Hydraulic motor

(Bitumen)JH100(Eaton, USA)

Hydraulic motor

(Promote)BM3200(Eaton, USA)

Multichannel valve

ZS4-L10EZS3-L20F

Bitumen box

Cubage box

800L

Bitumen pump

Power

3034km

Speed

500r/min

Press

1mpa

Flow

1001/min

Hopper

Hopper capacity

300kg

Lifting method

Pendulum arm
Photos of SDZ5087TXBE Bitumen Pavement Repair Vehicle