China Coal Group Sent A Batch Of Hydraulic Props And Metal Roof Beams To Yulin, Shaanxi
On July 19, a batch of suspended single hydraulic props and metal roof beams were loaded in the fourth workshop of China Coal Group's intelligent equipment production and manufacturing, and then sent to a mine in Yulin City, Shaanxi Province. Yulin merchants are loyal and old customers of our group. They have ordered hydraulic props, mining carts, flatbed carts, mine doors and other mining equipment from our group many times. They have always spoken highly of our group's excellent product quality and perfect after-sales service.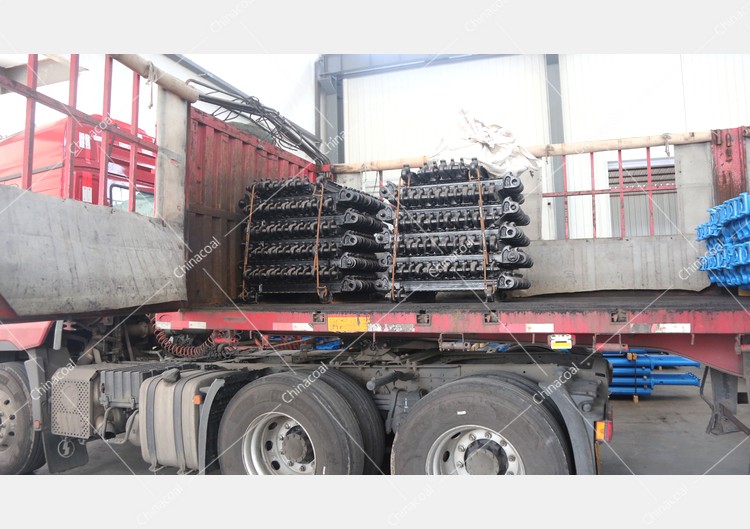 The suspended hydraulic props shipped this time are the best-selling products of our group. They are independently developed and produced by China Coal Group Manufacturing Corporation. The products have been innovatively improved to overcome the defects and problems of the DZ (piston) single hydraulic props. It has many advantages such as large working resistance, light weight, long service life, large working stroke, low use cost, convenient operation, wide use range and good stability. The market sales have been very good. At present, the 62 models of hydraulic prop products independently developed and produced by our group have obtained the national mining product safety mark certificate. Since the products were put on the market, they have been unanimously recognized by customers at home and abroad, and have been exported to 162 countries and regions.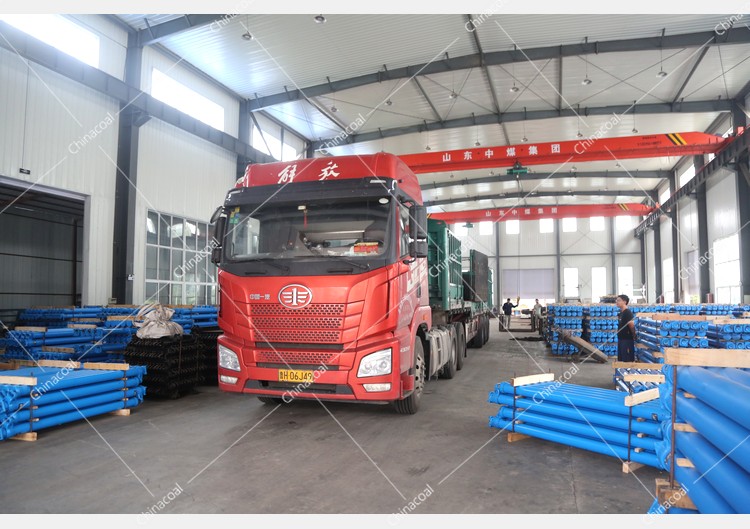 The metal roof beams delivered this time are mainly used for coal mining working faces, supporting beams located under the roof above the single hydraulic prop, and transmitting roof pressure, and are used for supporting the roof of coal mining working faces. The metal roof beam products produced by our group are of reliable quality, sturdy and durable, and they have received unanimous praise in the industry since they were put on the market. At present, DFB (1400-4400 standard specifications)/300, DJB600/470, DJB800/420, DJB (1000, 1200)/300 metal roof beams independently developed and produced by China Coal Group Manufacturing Corporation, including 4 articulated specifications Models, 16 non-articulated models, have all passed the certification of the National Mining Product Safety Marking Center of the Safety Standard, and have obtained the National Mining Product Safety Mark Certificate.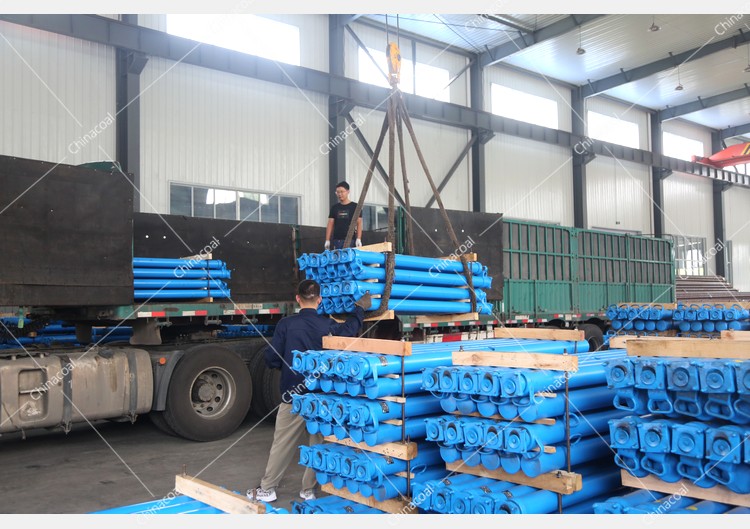 As a national contract-honoring and trustworthy enterprise, a national designated production unit for special equipment and accessories for coal mines, one of China's top 10 operating equipment enterprises, an outstanding enterprise in China's machinery industry, a demonstration enterprise of double innovation platform for manufacturing of the Ministry of Industry and Information Technology, a gazelle enterprise in Shandong Province, an enterprise in Shandong Province Technology Center, Shandong Province Industrial Outstanding Contribution Award Enterprise, Shandong Province Industrialization Integration Innovation Demonstration Enterprise, Shandong Province "One Enterprise One Technology" Innovation Enterprise, China Coal Group actively responds to the national safety production requirements, strictly controls product quality, and strives to improve Product quality and safety level, and actively carry out the safety certification of mining products. Up to now, our group has obtained single hydraulic props, scraper conveyors, dump trucks, fixed trucks, flatbed trucks, material trucks, and winches. A total of more than 200 models of safety mark certificates for mining products, and more than 140 national patents for many series of products, have a strong comprehensive strength in the safety research and development and manufacturing of mining products.
In the next step, the China Coal Group Manufacturing Corporation will further increase the research and development of intelligent new products, enhance scientific and technological innovation capabilities, accelerate the integration of 5G, AI technology and artificial intelligence, and develop and produce more high-quality, high-tech intelligent products. Make more contributions to the development of my country's high-end equipment industry!