China Coal Group Sent A Batch Of Fixed Mine Cart To Shanghai Port
On September 5, a batch of fixed mine cart equipment was loaded in the intelligent equipment manufacturing workshop of China Coal Group and sent to Shanghai Port. The fixed mine cart shipped this time is a hot-selling product of our group. It has been unanimously recognized by customers at home and abroad since it was put on the market. At present, many models have obtained the national mining product safety certification, and the products are exported to 158 countries and regions around the world, established a good reputation and credibility in the industry.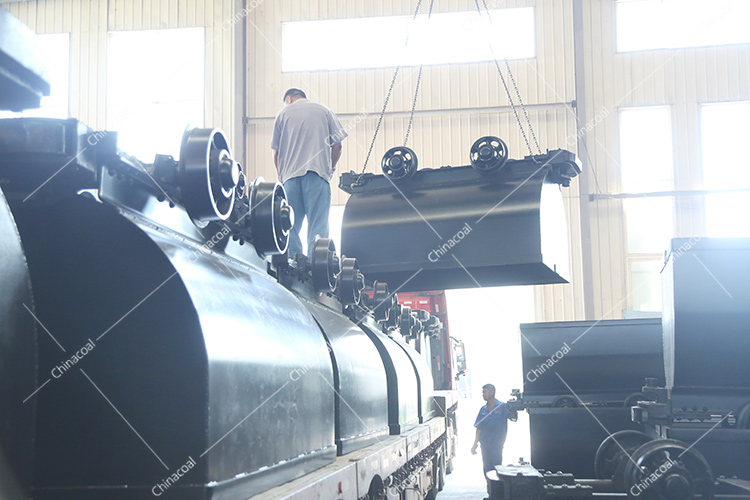 The fixed mine cart shipped this time are independently developed and produced by the China Coal Group Intelligent Manufacturing Plant. They are widely used in underground and ground coal and gangue transportation such as coal mines, iron mines, and phosphate mines. The mine cart traction chain adopts a universal chain structure. It can realize the requirement of continuous rollover without unhooking. It has many advantages such as sturdiness and durability, low resistance coefficient, large carrying capacity, convenient maintenance and so on. It has been praised by customers at home and abroad since it was put on the market. In addition, our group can also customize various modified mining carts according to customer requirements. Welcome domestic and foreign merchants to visit the group for inspection and purchase!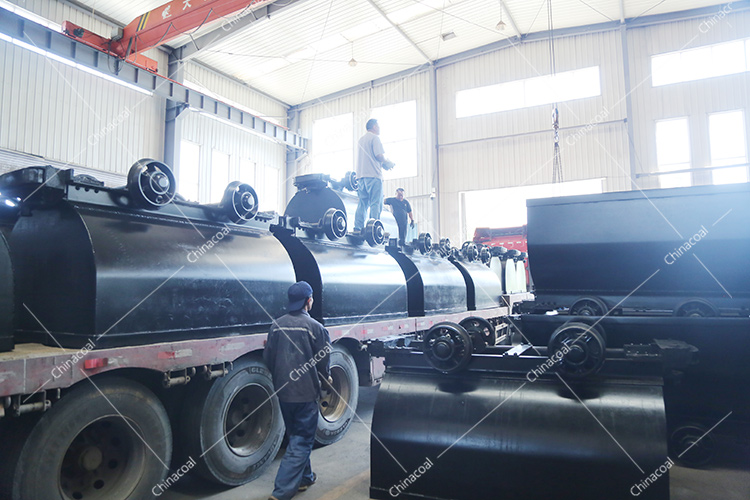 As A National Contract-Honoring And Credit-Respecting Enterprise, A Designated Production Unit For National Coal Mine Special Equipment And Accessories Products, A Top 10 Chinese Operating Equipment Enterprise, An Excellent Enterprise Of China'S Machinery Industry, Shandong Province Industry Outstanding Contribution Award Enterprise, Shandong Province Two-Industry Integration Innovation Demonstration Enterprise, Shandong The Province'S "One Enterprise, One Technology" Innovative Enterprise. China Coal Group actively responds to the requirements of national safety production, strictly controls product quality, strives to improve product quality and safety level, and actively carries out product safety certification. The group now has more than 100 national mineral product safety certifications and more than 140 national product new patents. There are more than 160 product inspection qualification reports issued by the provincial and municipal technical supervision bureaus, and it has strong comprehensive strength in the safety research and development of mining products.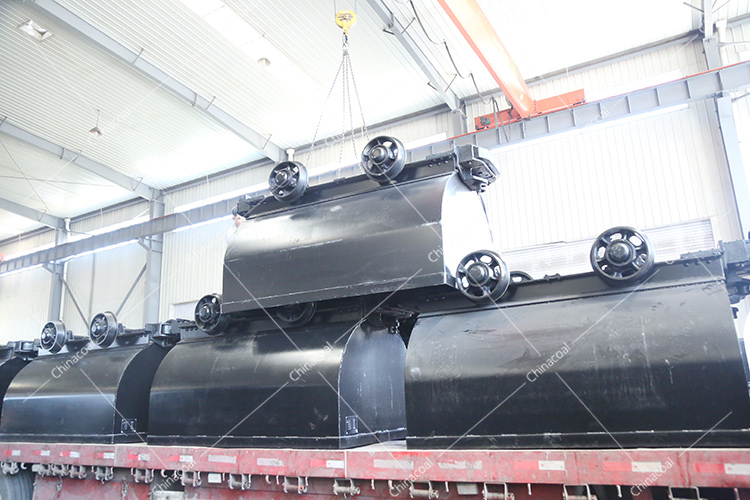 For many years, China Coal Group has always been committed to building industrial and mining machinery and equipment that the Chinese people are proud of. Its products are sold in 158 countries and regions around the world, making outstanding contributions to the development of global trade! In the next step, we will continue to carry forward the spirit of scientific and technological innovation, produce and develop more high-quality, high-tech products, and repay domestic and foreign customers with better products and services!