Warmly Welcome Hainan Hongze Tourism Group Chairman Chen And His Entourage To Visit China Coal Group For Cooperation
On the morning of September 9, Hainan Hongze Tourism Group Chairman, Chairman of China Sea, Land and Air Tourism Industry Alliance, Hainan Provincial RV Camping Association Chairman , Chen Feng, Hainan Smart Tourism and Intelligent Security Research Center Director, Hainan Smart Travel and Intelligence Chen Heping, Assistant Director of the Security Research Center, accompanied by Pan Hanjiu, the Standing Committee of the People's Congress of Jining City Deputy Director, Wang Jichen, Economic Development Bureau of Jining High-tech Zone Deputy Director, and the Investment Promotion Bureau of Gaoxin District Deputy Director  Xu Yanpeng, visit the China Coal Group to develop cooperation on drone technology. The related matters were visited and visited. China Coal Group General Manager Han Yong, Executive Deputy General Manager  Li Zhenbo, the Party Committee Group Deputy Secretary Guan Chenghui, and Shandong Cate Intelligent Robot Co., Ltd., General Manager Wang Hui,  accompanied the reception.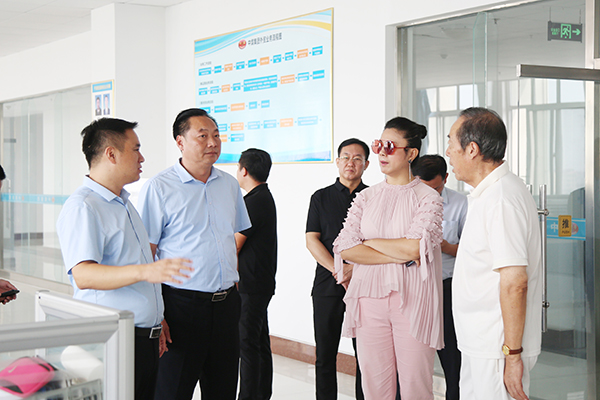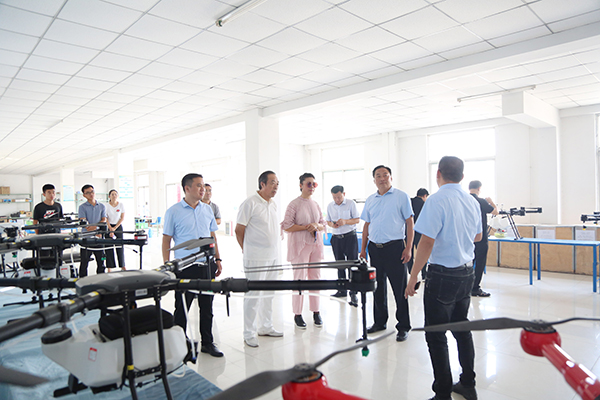 The visiting guests visited the China Coal Group's intelligent manufacturing achievements exhibition hall, drone research and development center, software technology center, e-commerce company, cross-border e-commerce company, etc. During the visit, Mr. Han introduced the Group's technology innovation and intelligent manufacturing. Developments in e-commerce, cross-border e-commerce, etc., and highlighted the outstanding achievements of our group in the field of R&D technology research and development, which was highly praised by visiting leaders.
As a national contract-honoring and credit-respecting enterprise, an outstanding enterprise of China's machinery industry, a prominent industrial contribution enterprise of Shandong Province, a demonstration enterprise of integration and innovation of Shandong Province, and an innovative enterprise of "one enterprise, one technology" in Shandong Province, China Coal Group actively carries out technological innovation , new product research and development, has obtained 130 product patents, more than 100 safety certifications for mining products, and more than 160 product inspection reports issued by provincial and municipal technical supervision bureaus, which fully proves that China Coal Group is the comprehensive strength in the research and development of intelligent manufacturing products.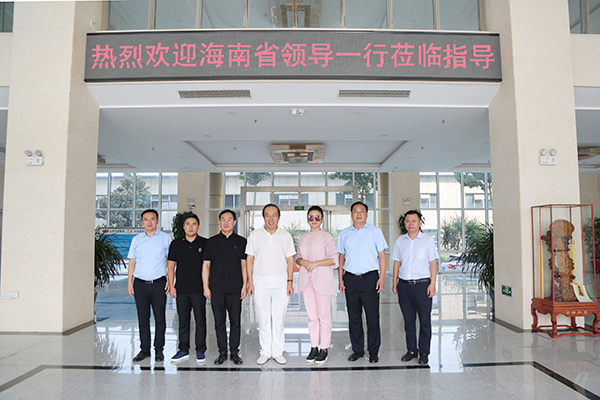 Subsequently, Chairman Chen and his party paid a visit to Shandong Carter Intelligent Robot Company, a subsidiary of China Coal Group, to learn more about the company's UAV production, technology, R&D and sales, watched the drone flight demonstration. Since the establishment of Shandong Carter Intelligent Robot Company, relying on the Group's strong scientific and technological strength, professional technology research and development team, and huge sales team, it has continuously increased the scientific research investment in intelligent manufacturing and agricultural high-tech products. By introducing advanced foreign technology, it is suitable for China. The UAV production technology independently developed and produced a series of single-rotor agricultural plant protection drones, multi-rotor plant protection drones, aerial drones, inspection drones, fire drones, smoke drones, etc. Products have been well received by domestic and foreign experts and users since they were put on the market.
Through the visit, Chairman Chen spoke highly of the achievements of our group in the field of R&D. He also said that he hopes that the two sides will strengthen cooperation in the research and development, production and sales, product import and export, and other aspects of UAV technology. Sharing, complementary advantages, cooperation and win-win!
Mr. Han said that he is very grateful to all the leaders for their full recognition of the China Coal Group Carter Company and the UAV products. We are willing to strengthen cooperation with more enterprises to further enhance the high-tech strength of our Group's intelligent control field, accelerate the high-tech industry and Innovation ,transformation of agricultural products, returning to society with better products and better services! Warmly welcome domestic and foreign merchants to visit China Coal Group to inspect procurement, cooperation and win-win!