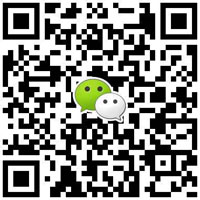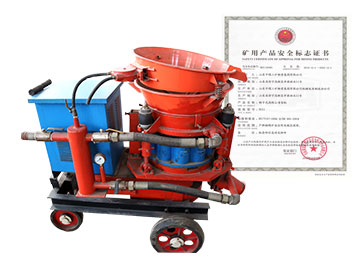 HSP-5B Mining Anti-explosion Wet Guniting Equipment
Anti-explosion wet guniting equipment is mainly used in mining roadway, railway and highway tunnels, underground construction, high-rise building foundation and road slope and high marsh coal mine tun
Related Products
Introduction Of HSP-5B Mining Anti-explosion Wet Guniting Equipment
Anti-explosion wet guniting equipment can significantly improve underground construction environment, reduce dust to protect workers' health, improve supporting strength, effectively control the quality of concrete injection, significantly reduce spring rate of the concrete. More effectively reduce costs, improve economic efficiency and productivity of coal enterprises.
Anti-explosion wet guniting equipment, when wet guniting, is easy to control and because of the water-cement ratio, high degree of curing concrete, it can greatly improve the quality of shotcrete to improve the homogeneity of the concrete.
Anti-explosion wet guniting equipment is mainly used in mining roadway, railway and highway tunnels, underground construction, high-rise building foundation and road slope and high marsh coal mine tunnel shotcrete construction operations.
Structure feature
1. simple structure, easy to operate.
2. high working efficiency, the use of hydraulic pumping mode, the system reliability, throughput and stability.
3. high pressure pump, transmission distance, difficult to adapt to the construction environment.
4. the injection quantity continuously adjustable, the main use of variable displacement piston pump, jet speed can be adjusted freely.
5. sprayed layer of concrete high-performance, dense, homogeneous, high strength, and high performance.
6. the use of automatic lubrication system, grease filling volume, filling time automatic control, effectively extending the service life of the various components.
7. the key component quality is stable and reliable.
8. reducing machine next and dust concentration outside the nozzle, eliminating the need for workers' health.
9. a multi-purpose machine, you can use it both as a wet spraying machine and a concrete pump.
Parameters Of HSP-5B Mining Anti-explosion Wet Guniting Equipment
item
HSP-5B
HSP-7B
Output
5 m3/H
7m3/H
Max. Convey dist
Horizontal:30m Vertical: 20m
Horizontal:30m   Vertical: 20m
Concrete proportion
1:4-5C/A
1:4-5C/A
Water cement ratio
≤0.4
≤0.4
Hose inner size
Φ51m
Φ51m/64mm
Max. Aggregate size
15mm
15mm
Operating air pressure
0.3-0.6MPa
0.4-0.6MPa
Air consumption
10-15m3/min
10-15m3/min
Rotor  diameter
438mm
480mm(160)
Spring rate level
≤10%
≤10%
The accelerating liquid adding amount
0.3-0.7%
0.3-0.7%
main Electric motor power
Y132m-6-5.5KW
Y160m-6-7.5KW
Accelerating metering pump
pneumatic
pneumatic
Overall dimension(mm)
1280x700x1280
2000X800X1300
Whole weight
700kg
800kg
Rail wheel gauge
600mm(762or 900mm)
Pictures Of HSP-5B Mining Anti-explosion Wet Guniting Equipment