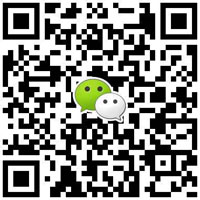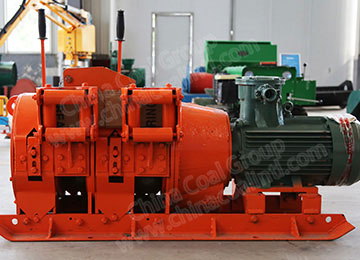 2JPB Twin Drum Scraper winch
2JP, 2JPB Twin Drum Scraper winch is mainly use in metal mine and other coal mine's pit and ore's carrying and filling working,is applicable to the scraping which ground is horizontal or the slope not
Related Products
Introduction of 2JPB Twin Drum Scraper winch
2JPB Scraper winch is mainly used for underground coal or metal mines handling and filling operations. It is mainly used for horizontal haulage or slopes with small dip angles and cannot be used as lifting equipment. The worker can operate by hand next to the winch, or it can be operated with a button from a few meters to several tens of meters from the winch.
2JP, 2JPB Twin Drum Scraper winch is mainly use in metal mine and other coal mine's pit and ore's carrying and filling working,is applicable to the scraping which ground is horizontal or the slope not more than 44 degree.
Remark: The scraper winch can not be used as the lifting equipments. If you want to lifting things, please choose the lifting winch, such as JD winch, JH winch, etc.
By way of the hoist is around on the wire rope drum traction for a round-trip movement to rake the material.
Working Principle of 2JPB Twin Drum Scraper winch
wire rope wrapped around the drum tow the rake do reciprocating movement to transported materials.
Parameter of 2JPB Twin Drum Scraper winch

项目
Item

unit

Model

2JPB-7.5

2JPB-15

2JPB-22

2JPB-30

2JPB-55

2JP-7.5

2JP-15

2JP-22

2JP-30

2JP-55

主钢丝绳平均拉力不少于                Main wire rope Min. tension

N

8000

14000

20000

275000

44000

平均速度
Average speed

Main wire rope

±5%m/s

1.0

1.10

1.20

1.20

1.20

Secondary wire rope

1.0

1.50

1.50

1.60

1.80

钢丝绳直径
Wire rope diameter

Main wire rope

mm

9.3

12.5

14.0

15.5

18.5

Secondary wire rope

9.3

11.0

11.0

14.0

16.0

卷筒
Drum

Dia.

mm

205

225

280

280

350

Rim diameter

mm

350

435

510

510

625

Width

mm

80

125

160

160

180

容绳量
Wire Rope Size

Main Drum

m

45

80

80

80

100

Secondary Drum

m

45

100

100

110

130

电动机
Electric motor

Model

/

YBK?-132M-4

YBK?-160L-4

YBK?-180L-4

YBK?-200L-4

YBK?-250M-4

/

Y?-132M-4

Y?-160L-4

Y?-180L-4

Y?-200L-4

Y?-250M-4

Power

KW

7.5

15

22

30

55

Rotating speed

r/min

1440

1460

1470

1470

1470

外形尺寸
Dimensions

L

mm

1210

1525

1600

1650

2070

W

mm

565

660

730

820

1010

H

mm

490

620

640

700

890

Total weight (excluding skips and pulleys)

kg

390

660

980

1155

2125
Pictures of 2JPB Twin Drum Scraper winch