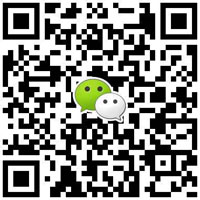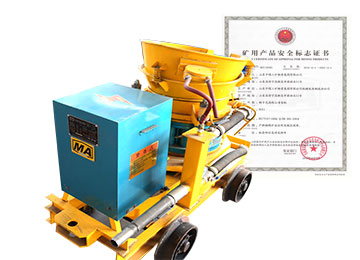 HSP-7B Mining Explosion-proof Wet Shotcrete Machine
HSP-7B Mining Explosion-proof Wet Shotcrete MachineShotcrete machine is widely used in engineering and construction, mining, tunnel, culvert, subway, hydropower engineering, underground engineering an
Related Products
Introduction Of HSP-7B Mining Explosion-proof Wet Shotcrete Machine
HSP-7B Mining Explosion-proof Wet Shotcrete Machine
Shotcrete machine is widely used in engineering and construction, mining, tunnel, culvert, subway, hydropower engineering, underground engineering and high marsh coal mine tunnel shotcrete construction operations.
Shotcrete Machine features:
1. Through type rotary, non-sticky, unobstructed discharge, high efficiency and time-saving.
2. Four-point clamping device makes it easy to adjust the press between sealing plate and rotor disk so as to reduce air and dust leak and prolong consumption parts life.,
3. Using low-tension, high-speed vortex pneumatic transportation, so the spraying flow is even, continuous and steady. It's good to improve the shotcrete quality.
4. The new nozzle, discharge elbow device, improving spray deposition effect, less resilient, high quality shotcrete.
Parameters Of HSP-7B Mining Explosion-proof Wet Shotcrete Machine
item
HSP-5B
HSP-7B
Output
5 m3/H
7m3/H
Max. Convey dist
Horizontal:30m Vertical: 20m
Horizontal:30m   Vertical: 20m
Concrete proportion
1:4-5C/A
1:4-5C/A
Water cement ratio
≤0.4
≤0.4
Hose inner size
Φ51m
Φ51m/64mm
Max. Aggregate size
15mm
15mm
Operating air pressure
0.3-0.6MPa
0.4-0.6MPa
Air consumption
10-15m3/min
10-15m3/min
Rotor  diameter
438mm
480mm(160)
Spring rate level
≤10%
≤10%
The accelerating liquid adding amount
0.3-0.7%
0.3-0.7%
main Electric motor power
Y132m-6-5.5KW
Y160m-6-7.5KW
Accelerating metering pump
pneumatic
pneumatic
Overall dimension(mm)
1280x700x1280
2000X800X1300
Whole weight
700kg
800kg
Rail wheel gauge
600mm(762or 900mm)
Pictures Of HSP-7B Mining Explosion-proof Wet Shotcrete Machine