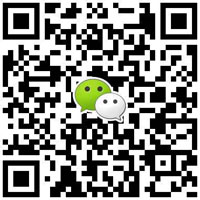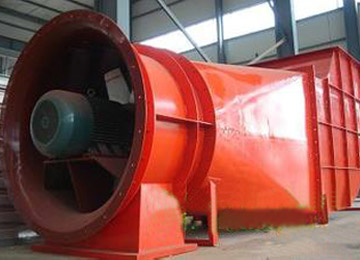 DK series Mine Ventilation Fan
DK series energy saving mine blower used in metallurgy, non-ferrous metals, gold, chemicals, building materials and nuclear industries and other types of non-coal mining industry, can be used as the m
Related Products
Introduction
DK series energy saving mine blower used in metallurgy, non-ferrous metals, gold, chemicals, building materials and nuclear industries and other types of non-coal mining industry, can be used as the main fan and auxiliary fan can be installed on the surface, can also be installed in the underground, suitable joint operation of the multi-fan, is a multi-series-parallel multi-level fan ventilation systems at all levels of local stations stations stations ideal fan, also applicable to large-scale workshops, tunnels, air defense projects and other occasions ventilation.
Advantages
1. using twisted airfoil blades, pneumatic, high efficiency, energy-saving effect is extremely significant.
2.the performance and specifications complete, resistance to air flow with various types of ventilation network good match, you can maintain long-term efficient operation.
3. with a steady flow loop device characteristic curve no hump, no surge danger at any resistance state are safe and stable operation, and is suitable for multi-turbine combined operation.
4. the use of the motor and impeller directly linked structure, the overall stable, easy installation, easy maintenance, low resistance device Bureau.
5. compact structure, good moisture resistance. Fans main use of steel, structural steel welding, material for the steel blade, hollow, blade and machine high strength, anti-mine blast shockwave ability, can be mounted on the surface, also suitable for installation in underground, particularly suitable as a multi-level machine station ventilation system stations fan.
6. can reverse the anti-air, anti-air ratio greater than 60%, no anti-duct construction.
7. the blade angle adjustable, according to changes in mine production, at any time adjust the fan status.
8. civil works is very small, you can save a lot of investments.
9. the noise is low.
10. DK40, DK45 series main mine fan using the same model, with the power of 2 sets of K40, K45 type fan butted together, two mutually reverse rotation of the impeller, constitute a spin structure, with the main axis drive type fan compared with the high efficiency, low running resistance Bureau, save construction investment, etc., with significant energy savings.
Photo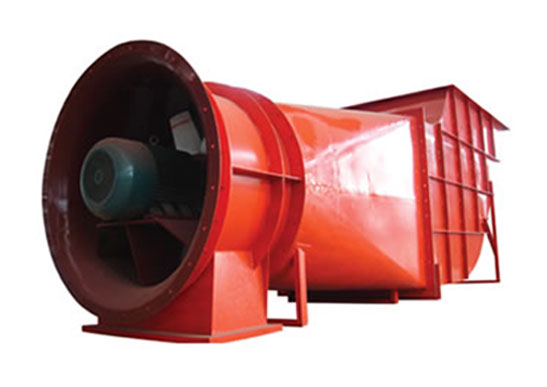 B/L of History Trade