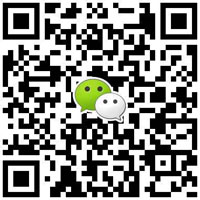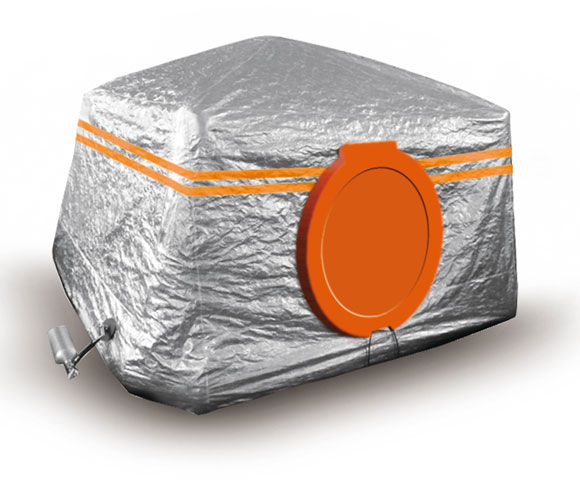 Soft Mobile Rescue Capsule
Soft mobile rescue capsule provided emergency shelter space for for the mine workers blocked and waited for rescue after a gas and coal dust explosions, fires, gas outburst, roof fall disasters happe
Related Products
Introduction Of Soft Mobile  Rescue Capsule
Soft mobile rescue capsule provided emergency shelter space for  for the mine workers blocked and waited for rescue after a gas and coal dust explosions, fires, gas outburst, roof fall disasters happened under mine. But it is not suitable for underground water inrush disaster.The product is able to provide the required 100h oxygen of 8 people, water, food, and the necessary first-aid kit, sanitation, communications equipment. Escape personnel to enter the rescue capsule, the cabin provided by wearing half-mask to breathe oxygen. The rescue capsule has a fire and explosion, transportation easy to move, simple operation.
Characteristic
1.A compact structure, independence, and easy underground transport, resistance to handling. .
2.Easy nearest refuge and multi-point arrangement; multi-level protection, independently, to achieve full coverage.
3. Start quickly, the special inflatable structure has high compressive strength, impact buffering capacity in order to ensure the provision of safe and comfortable living space.
4. Rescue cabin material material with excellent resistance to corrosion, oxidation and other characteristics, tightness and wear resistance, and can withstand the coal mine explosion instantly generate high temperatures.
5. Transition cabin air spray device can reduce toxic gases into the cabin to survive
6. Providing lifesaving cabin air pressure, chemical oxygen generator, oxygen self-rescuer three kinds of ways, safe, and reliable.
7. Survival remains 100 ~ 500Pa cabin positive pressure, comfortable living environment; equipped for 8/12 persons 96h normal physiological needs for survival supplies, sanitary facilities.
8. Hatch tightness, high reliability, easy way to open it out to survive cabin distress quickly.
9. Soft rescue cabin as an emergency refuge system on behalf of the original and five underground refuge system (monitoring and control systems, underground personnel positioning system, air pressure, self-help systems, water supply systems and communications liaison rescue system) round butt, interoperability; improving life-support .
Model meaning
JYR-8/100
J——rescue cabin
Y——mobile
R——soft air model
8——rated no.
100——rated protection time
Parameters Of 
Size(mm) H 1840, L1135, W1100
Cracking time : ≤30s
Capacity(m3): 8
Rated person : 8
Protection time(h) :  ≥100
CO concentration(ppm):  ≤24
CO2 concentration(%) : ≤1.0
Oxygen concentration(%) : 18.5~23
Methane concentration(%) : ≤1.0
Cabin gas column pressure(kPa) : 13.33
food and water for 8 people and 100h
Water proof depth(mm): ≤300
Total weight(kg):  ≤800
Pictures Of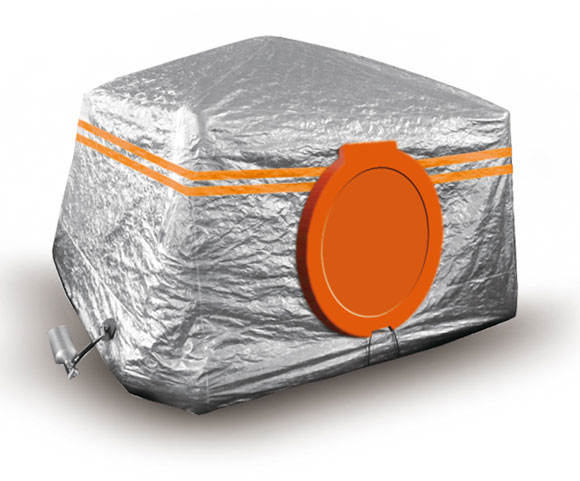 Due to production batch, the specific model, the above pictures for reference only, you can contact our sales staff to verify the specific