China Coal Group Debut At The National Coal Mine Intelligent Construction Site Promotion Conference Product Exhibition
On September 24th, the National Coal Mine Intelligent Construction Promotion Conference Product Exhibition is held in Zoucheng, Jining. State Councilor, State Council Party Group Member Wang Yong and National Development and Reform Commission, Ministry of Science and Technology, Ministry of Industry and Information Technology, National Energy Administration, China Leaders, experts, and business representatives from the Coal Industry Association, the Chinese Academy of Engineering, and various coal enterprise groups attended the meeting. Shandong China Coal Group is recommended by the Shandong Provincial Department of Industry and Information Technology to participate in this conference and on-site exhibition.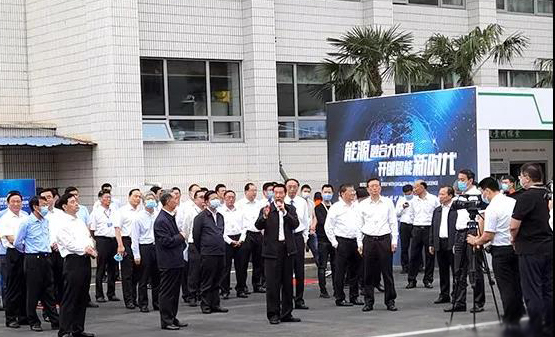 As a major national conference, the National Coal Mine Intelligent Construction Site Promotion Conference is undertaken by Shandong Energy Group. The conference has high specifications, large scale, and advanced level and social influence. It is understood that the national coal mine intelligent construction on-site promotion conference has an exhibition area of about 2,000 square meters, focusing on the display of coal mine intelligent equipment, products, and 5G technical solutions and products, providing a display platform for the results of intelligent mine construction. For our group, this promotion meeting is a very important opportunity to showcase and promote coal mine intelligent equipment and services.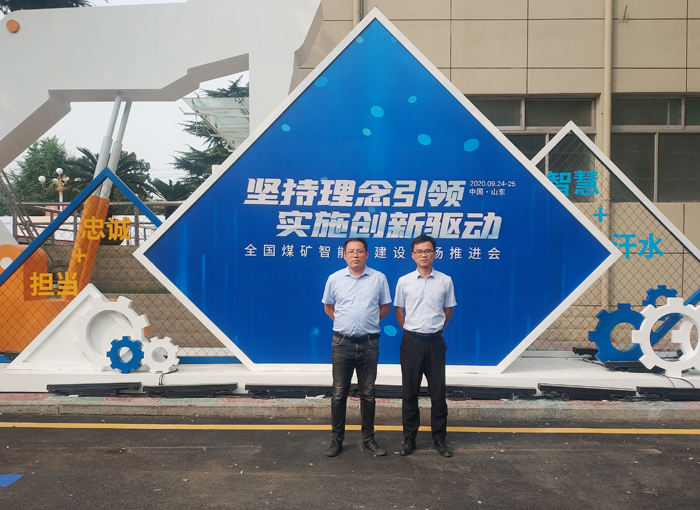 At the exhibition, our group exhibit independently developed and produced large-scale coal mining machines, roadheaders, scraper conveyors, closed doors, refuge chamber doors, explosion-proof electrical appliances, mine cars, hydraulic props, winches, and shotcrete machines. , U-shaped steel brackets, and a variety of artificial intelligence products such as inspection drones and fire-fighting drones, which fully demonstrated the new technologies and new achievements of China Coal Group in the field of mining equipment and intelligent products. The products were praised by leaders and experts at the conference. It has been well received and established a good corporate image in the society.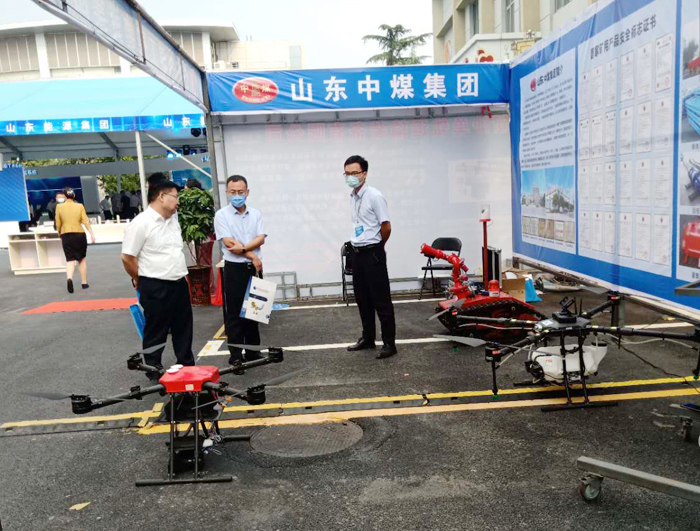 As a national contract-honoring and trustworthy enterprise, a national designated production unit for special equipment and accessories for coal mines, one of China's top 10 operating equipment enterprises, an outstanding enterprise in China's machinery industry, a demonstration enterprise of the Ministry of Industry and Information Technology's manufacturing double-creation platform, an enterprise with outstanding industrial contributions in Shandong Province, As an innovative demonstration enterprise for the integration of industrialization and industrialization in Shandong province and an innovative enterprise with "one enterprise, one technology" in Shandong Province, China Coal Group has actively responded to the national safety production requirements, strictly controlled product quality, and strived to improve product quality and safety levels, and actively developed mining Product safety certification work. The group now has more than 200 national mining product safety certifications, more than 140 various national patents, and more than 160 product inspection qualification reports issued by provincial and municipal quality and technical supervision and inspection departments. Comprehensive strength in R&D and manufacturing.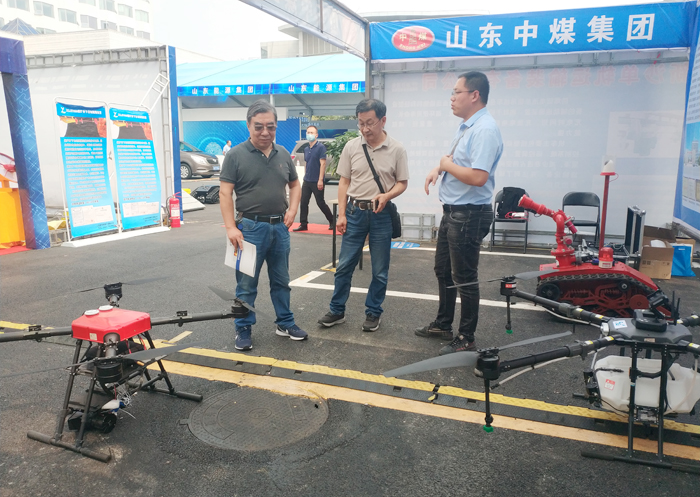 The on-site promotion meeting well demonstrated the development achievements and high-end corporate image of our group in the field of coal mine intelligent construction. In the next step, our group will uphold the corporate spirit of being responsible to the country, society, customers, and employees, drive development with innovation, and contribute more to the promotion of intelligent coal mine construction!