Warmly Welcome The Leaders Of Jining Old Association Of Science And Technology To Visit China Coal Group
On June 17, Niu Huilan, Vice Chairman of the Jining Municipal Association for Science and Technology, Yu Songyuan, Deputy Secretary General of the Municipal Association for Science and Technology, Zhang Xian, Director of the Industrial Committee of the Municipal Association for Science and Technology, and Zhang Jing, Secretary-General of the Construction Committee of the Municipal Association for Science and Technology, visited China Coal The group visit and inspected, China Coal Group Chairman Qu Qing, General Manager Han Yong, China Coal Group Informatization General Manager, Executive Deputy General Manager Li Zhenbo, Group Party Committee Deputy Secretary Guan Chenghui, China Coal Group's Shandong Carter Intelligent Robot Co., Ltd. General Manager Zhang Canguo Zhao Qibin, general manager of Shandong Tiandun Security & Rescue Equipment Company, a subsidiary of China Coal Group, and other leaders accompanied the reception.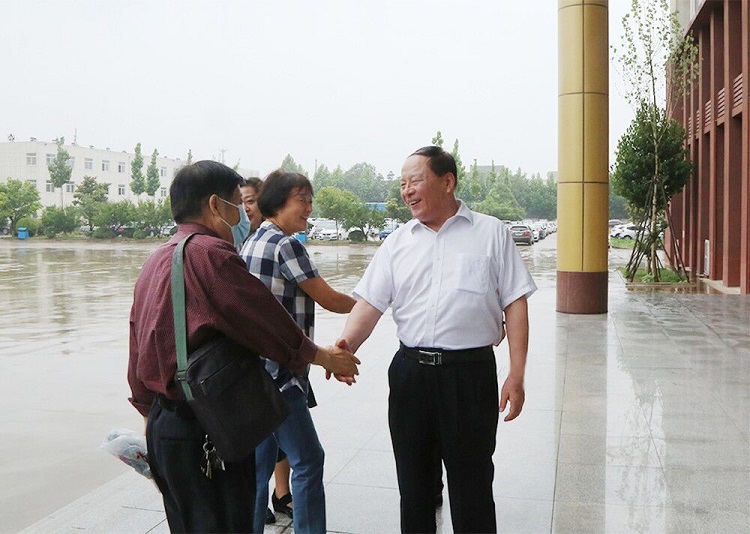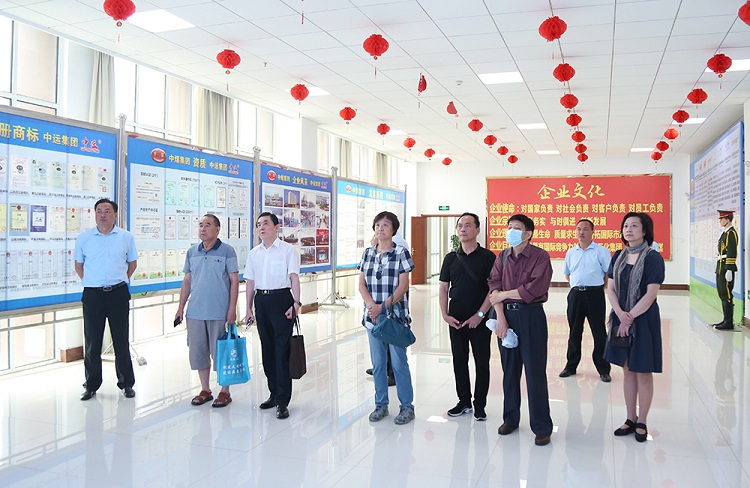 The visiting leaders visit China Coal Group's intelligent manufacturing achievements exhibition hall, intelligent equipment exhibition hall, drone production research and development center, information promotion center, software technology research and development center, e-commerce company, cross-border e-commerce company, etc. Li Zhenbo, general manager and executive deputy general manager, introduces the development achievements of our group in the fields of intelligent equipment manufacturing, technology research and development, industrial Internet, technological innovation, and conversion of old and new kinetic energy, which was highly praised by visiting leaders.
At the symposium, President Han makes a detailed report on the innovation and development of China Coal Group. As an outstanding enterprise in China's machinery industry, China's top 10 operating equipment manufacturing enterprises, a demonstration enterprise of integration and innovation in Shandong Province, and a One Enterprise, One Technology innovation enterprise in Shandong Province, in recent years, China Coal Group has accelerated the pace of enterprise technological innovation and actively promoted the industry Transformation and upgrading, gradually from the traditional machinery manufacturing industry to intelligent robots, new agricultural machinery, high-tech drones, high-end rescue equipment, new environmental protection equipment and other high-tech intelligent equipment manufacturing industries. At present, the group has more than 100 national computer software copyrights, more than 140 national patents, and more than 100 mining product safety certifications, which has improved the global competitiveness of China Coal Products.
China Coal Group adheres to the development strategy of manufacturing and Internet integration, vigorously develops industrial supply chain e-commerce and cross-border e-commerce, and promotes the successful transformation of enterprises through the e-commerce information industry. At present, the group has an e-commerce team of more than 600 people. The production and sales of industrial and mining equipment products are sold in 34 provinces, cities and autonomous regions across the country. At the same time, the group also formed a cross-border e-commerce team covering English, French, German, Portuguese, Russian, Arabic and other languages, and exported more than 10,000 kinds of industrial and mining machinery products to 158 countries and regions.The Group has been rated as the Ministry of Industry and Information Technology's Manufacturing Double Innovation Model Platform Enterprise, China Machinery Industry Outstanding Enterprise, China's Integration of Innovation and Innovation Practice Enterprise, Shandong Province Outstanding Contribution Award Enterprise, Shandong's Integration Innovation Model Enterprise, and Shandong Province Many honorary titles such as Enterprise One Technology innovative enterprise have made positive contributions to the conversion of new and old kinetic energy and industrial transformation and upgrading in the country!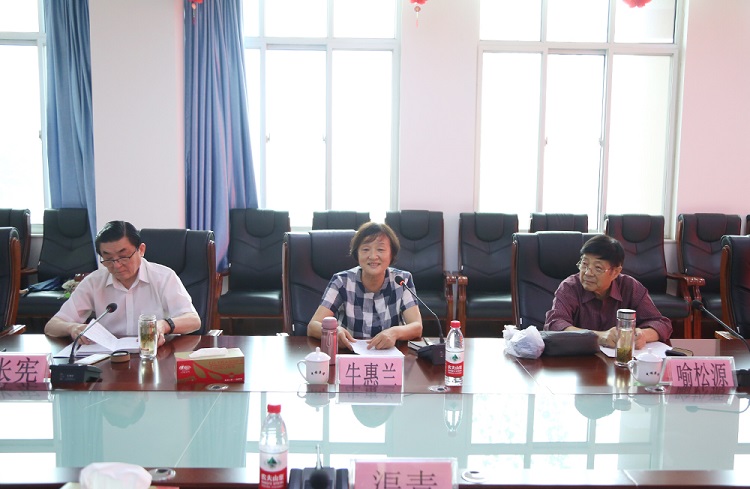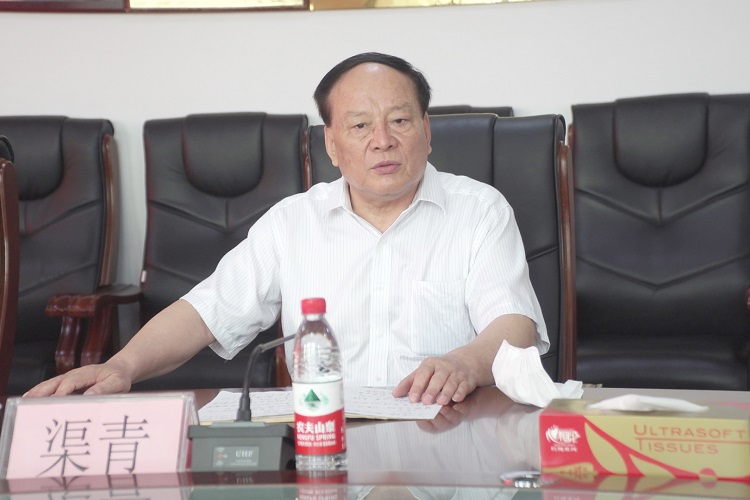 Chairman Niu highly praised our group's achievements in all-round, diversified and multi-field innovation and development. She said that China Coal Group has developed from a service-oriented enterprise that provides materials for the coal industry into a large-scale comprehensive enterprise with technology, platform, such as diverse industries, intensive advantages, excellent assets, manufacturing, R&D, logistics, and e-commerce. , Its development experience is worthy of serious study and reference for industrial enterprises, and hopes that China Coal Group will do a good job as a model leader, exchange and cooperate with industrial enterprises in this city, share resources and complement each other's strengths, and jointly explore new models for innovation-driven development, which are new and old for the city. Kinetic energy conversion makes more contributions!
Chairman Qu expresses his gratitude to the leaders of the Municipal Science and Technology Association for their long-term support for the development of China Coal Group. As a model enterprise of Jining City's technology assistance service, China Coal Group is willing to share with you the advanced development of the enterprise. Experience, provide e-commerce, product promotion, technological innovation and other services for companies in need, achieve win-win cooperation, and jointly contribute to the city's innovation and development!