Congratulate Shandong Kuke Big Data Co., Ltd. Selected Science And Technology Department 2020 Warehousing Technological Enterprise
According to the relevant provisions of the "Measures for Evaluation of Scientific and Technological SMEs" (Guokefazheng [2017] No. 115) and the Provincial Science and Technology Department "Notice on the Evaluation of Scientific and Technological SMEs in 2020", after self-evaluation by enterprises, provinces and cities According to the review by the science and technology department, the Shandong Provincial Department of Science and Technology recently announced the list of the sixth batch of SMEs to be included in the database in 2020. Shandong Kuoke Big Data Co., Ltd., a subsidiary of China Coal Group, was successfully selected for its outstanding achievements in the innovation of science and technology enterprises in the province.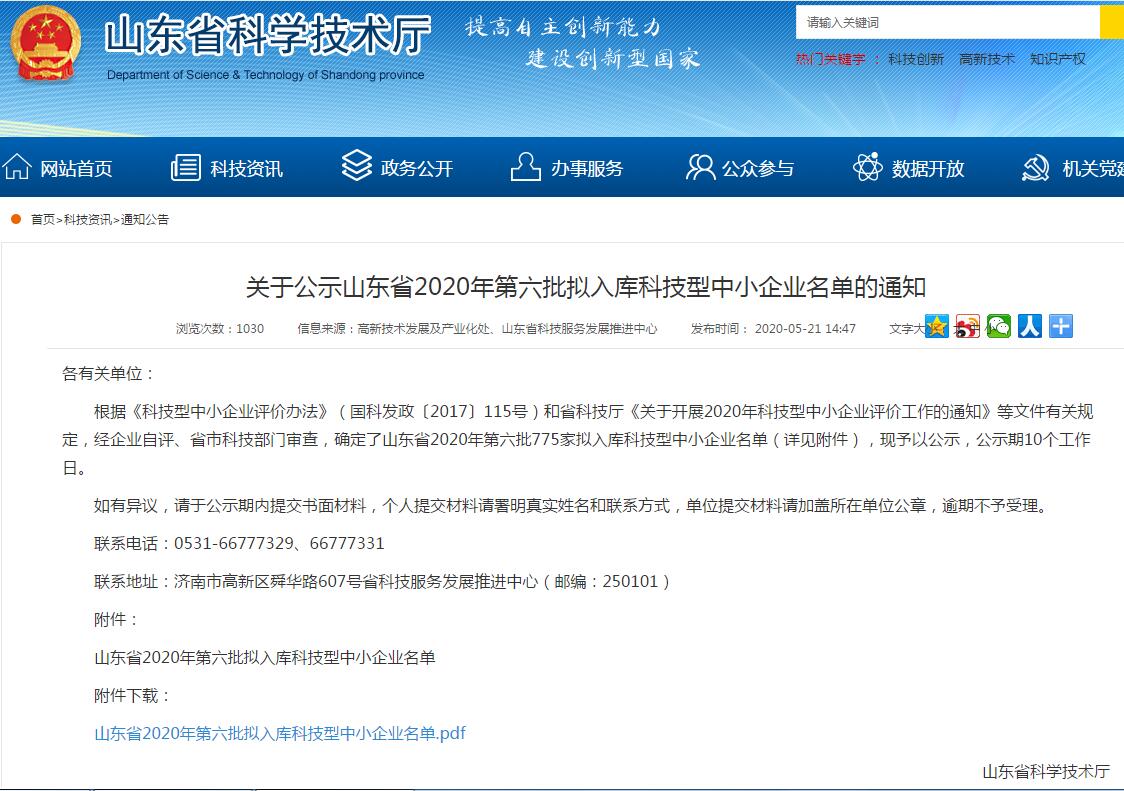 As a key enterprise in the field of industrial Internet and big data, China Coal Group has continuously strengthened scientific and technological innovation and R & D efforts in recent years. It has invested in the establishment of Shandong Kuoke Big Data Co., Ltd., and introduced high-end software development engineers from Beijing. The transaction data of the six major platforms based on the Internet is processed, integrated and analyzed, providing one-stop services for software development, information release, data collection, resource integration, analysis and software outsourcing for the group, government, society and global industries. Serving more than 10,000 small and medium enterprises in Shandong, Jiangsu, Hebei, Sichuan and other places.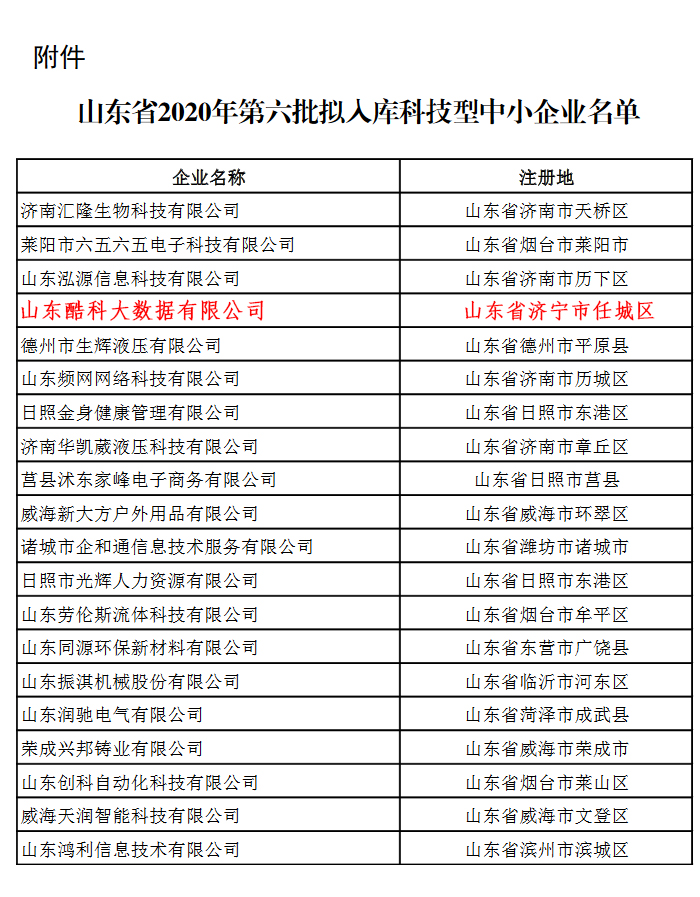 During the epidemic, in order to actively play the active role of big data in the prevention and control of the outbreak, China Coal Group, together with Shandong Kuoke Big Data Co., Ltd. and Shandong Shenhua Information Technology Co., Ltd., fully utilized the industrial Internet platform in integrating supply chain and logistics resources Advantage, through the second development of the industrial Internet platform Yikuangyun, launched the "Industrial Internet epidemic monitoring big data platform" to help enterprises and institutions quickly build an epidemic prevention and control monitoring center to provide technology for winning epidemic prevention and control sniper wars stand by. At present, the "Industrial Internet Epidemic Prevention and Control Big Data Platform" has been selected as the recommended list of the Shandong Province Big Data Bureau's Epidemic Prevention and Control Platform, which is a high level for our group to play an important role in epidemic prevention and control through industrial Internet, 5G, big data and other information technologies. Affirmation is also a full recognition of our group's big data platform product technology research and development capabilities.
As a technology-based company, Shandong Kuoke Big Data Co., Ltd. is currently responsible for Weimeng 's sole agency in Jining, Shandong. The agency business mainly includes WeChat applets, public accounts, social advertisements, micro-shops, micro-stations, Weimengwangpu, Smart retail and other businesses. The selection of the sixth batch of scientific and technological enterprises in the Shandong Provincial Science and Technology Department in 2020 is a high recognition of the company's scientific and technological innovation ability, which is of great significance to enhance the company's core competitiveness and accelerate the expansion of product sales market! In the next step, our company will continue to increase investment in science and technology, strengthen cooperation with universities, research institutes, universities, research institutes, and accelerate the company's innovation capabilities and success rate of achievement transformation, and play an active role in demonstration and leadership for promoting scientific and technological innovation in the whole province and even the whole country. effect!