China Coal Group Sent A Batch Of Bucket-tipping Mine Car To Zaozhuang City
In the afternoon of March 12, a batch of Bucket-Tipping mine car equipment passed the inspection of China Coal Group's intelligent manufacturing workshop and was loaded to a mine in Zaozhuang City. The dump trucks shipped this time are widely used in mining industries such as coal mines, gold mines, iron mines, gypsum mines, etc. They are sturdy, durable, superior in performance, flexible in use, and well received by customers. At present, the equipment has successfully passed the national mining product safety certification, and various safety standards meet national regulations.
The Bucket-Tipping type mining cart is a hot product of our group. The quality of the mining cart is excellent and the performance is excellent. It can be automatically turned left and right without using any auxiliary facilities during use. It is flexible and light, especially the riveting welding of the mining cart frame. The structure reduces the impact of stress on the mine car, greatly increasing the service life of the mine car. The product has received unanimous praise from domestic and foreign customers. At present, the product has successfully passed the national safety certification for mining products, and all safety standards fully meet the national Regulations. In addition, our group can also customize various special-shaped mine carts according to the special requirements of our customers. We warmly welcome domestic and foreign merchants to inspect and purchase!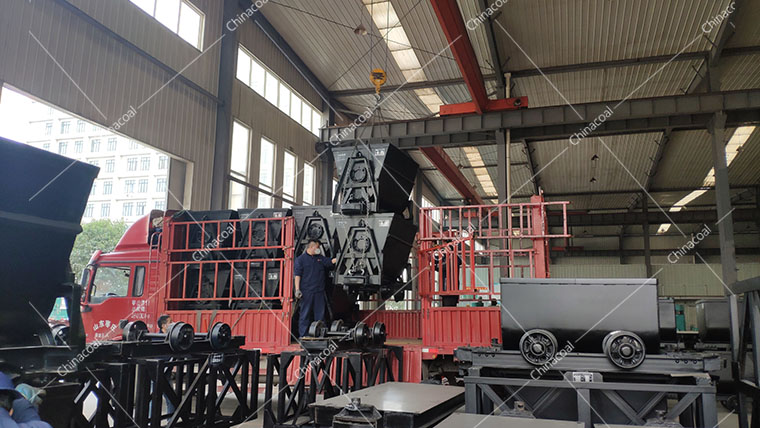 As a national contract-honoring and credit-worthy enterprise, a national designated production unit for coal mine special equipment and accessories products, China's top 10 operating equipment enterprises, China's excellent machinery industry enterprise, Shandong Province Outstanding Contribution Award Enterprise, Shandong Province's integration of innovation and demonstration enterprise Provincial "one enterprise, one technology" innovative enterprise, China Coal Group has successively obtained more than 130 national patents, more than 100 national mining product safety certifications, and more than 160 product inspection qualification reports issued by provincial and municipal technical supervision bureaus, which fully prove that The comprehensive strength of China Coal Group in the research and development of intelligent manufacturing products.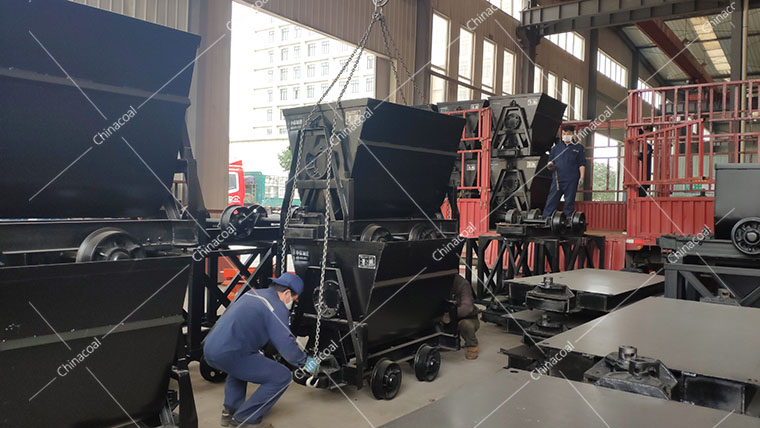 Over the years, China Coal Group has always taken the mission to build industrial and mining machinery and equipment that make the people proud of its products. Its products sell well in 158 countries and regions on 6 continents and have made outstanding contributions to the development of global trade! In the next step, we will continue to carry forward the spirit of scientific and technological innovation, produce more high-quality, high-tech products, and return to domestic and foreign customers with better products and services!