Warm Welcome Provincial Television Leadership And Municipal Bureau Of Human Resources And Social Affairs Leadership Come China Coal Group Visit Interview
On January 8, Shandong TV Station Reporter Liu Bingbing, Occupational Capacity Building Section Of Jining Human Resources And Social Security Bureau Section Chief Han Chao, Human Resources Service Center Of Hi-tech Zone Deputy Director Liu Chao, Jining Technology Education Group Deputy Secretary Huang Guangqian, Department Of Information Technology, Jining Technician College Director Chen Jianjun as well as Jining TV Station Reporter Cai Keke and Wang Chao and their entourage came to China Coal Group to visit and inspect the development of the integration of production and education, school-enterprise cooperation, and new apprenticeship training, as well as key interviews and reports. China Coal Group General Manager Han Yong, Group Information General Manager, Executive Deputy General Manager Li Zhenbo, Group Executive Deputy General Manager Fan Peigong, Deputy Party Committee Secretary Guan Chenghui, Jining Gongxin Business Training School, a subsidiary of China Coal Group Dean Liu Lu, Group Human Resources Deputy Minister Feng Yuyang Wait for the leaders to accompany the reception.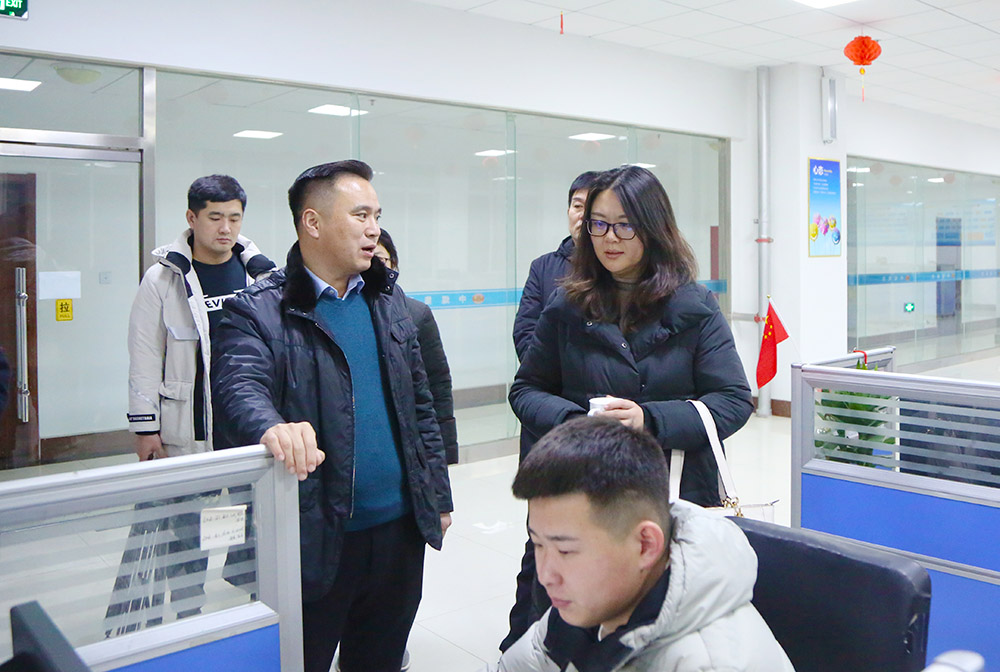 The visiting leaders visited the China Coal Group's school-enterprise cooperation exhibition hall, talent training and training base, e-commerce company, etc. During the visit, Li Zhenbo, general manager of the information technology and executive deputy general manager of the company, introduced to the leaders in detail the technical research and development The development of smart equipment manufacturing, e-commerce, cross-border e-commerce, etc., and focused on the Group's active efforts in school-enterprise cooperation, production-education integration, and new apprenticeship training, which were unanimously agreed by the visiting leaders. Praise.
China Coal Group, as a member unit of the China School-Enterprise Cooperation Alliance and a demonstration unit of Shandong Province's industry-education integration (school-enterprise cooperation), is actively building a school-enterprise integration, industry-university-research development model. Colleges of Political Science and Law, Shandong Institute of Translation and Foreign Affairs, Shandong Vocational College of Foreign Trade, Jining College, Jining Technical College, Shandong Institute of Technology, Jining Vocational and Technical College, Zaozhuang Vocational College of Science and Technology, etc. Or order classes, listing practice teaching bases, e-commerce training bases, strengthening the group's cooperation with colleges and universities in talent training, scientific and technological research and development, and realizing a new model of school-enterprise integration and development.
At the same time, as the deputy chairman unit of Jining Technician Education Group, China Coal Group and Jining Technician College jointly conducted school-enterprise cooperation, new apprenticeship training for enterprises, and established a title class. At present, the training class has begun. Under the leadership of professional instructors, students use their free time, work-study combination, modularity, and flexible academic system to implement teaching, which has realized new skills that are recruited as soon as they are recruited, when they enter the school, and when they are jointly trained by the school and the school. Talent training model.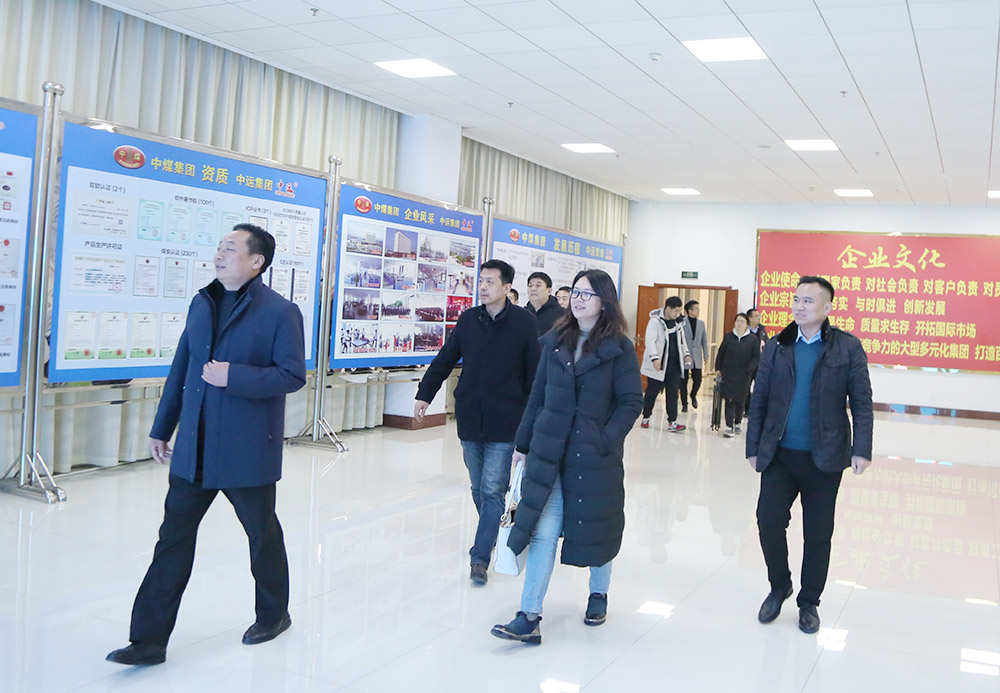 Through the visit and understanding, the leaders of the provincial TV station and the Municipal Human Resources and Social Security Bureau fully affirmed the joint development of the new apprenticeship system of our group and Jining Technician College. And pointed out that, unlike the traditional school-enterprise cooperation, the new apprenticeship talent training system is an innovative measure for the training of young technical talents in China, which can effectively solve the problem of disconnect between school education and corporate job demand. The purpose of today's visit and interview is to publicize the new apprenticeship training model of China Coal Group and Jining Technician College to better promote the win-win situation of enterprise-school linkage education.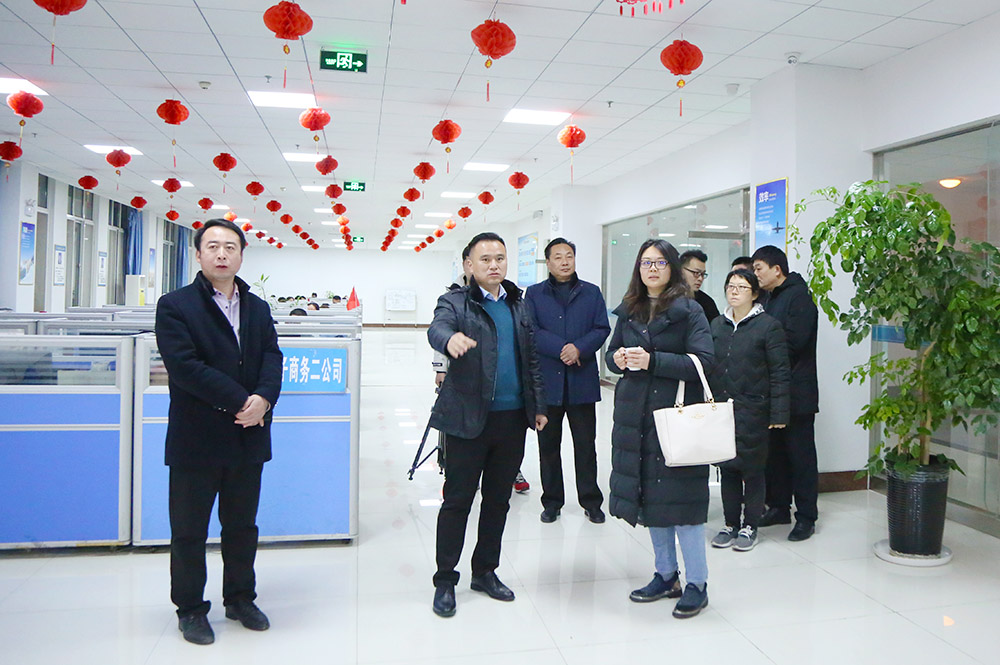 Mr. Han said that he was very grateful to the leaders of the provincial television station, the leaders of the Municipal Human Resources and Social Affairs Bureau, and the leaders of the Human Resources Service Center of the High-tech Zone for their full recognition of the achievements of the integration of production and education of China Coal Group. Integrating (school-enterprise cooperation) demonstration units and deputy director units of Jining Technological Education Group, China Coal Group will give full play to the role of the company's "case teaching" model, and constantly improve staff skills training and practical work. Through full cooperation with Jining City Technician College, complementary advantages, and strong alliances, we will work closely together. In the school-enterprise cooperation, order-class training, and new apprenticeship training of highly-skilled talents, we will lead the demonstration to the whole city, and will be a high-level city and even Shandong The training of skilled personnel creates a new situation in school-enterprise cooperation, and contributes more to the high-quality development of technical education in the city and even the province!