A Batch Of Explosion-Proof Doors Of China Coal Group Sent To Shanxi Province
On December 5, a batch of explosion-proof doors for mining vertical wind wells ordered by Yangquan merchants in Shanxi were loaded and shipped in the intelligent equipment production and manufacturing workshop of China Coal Group. This product is mainly used in the wellhead of Lifeng well. When a mine disaster occurs, the explosion-proof door can automatically open to release energy and protect the main fan from damage.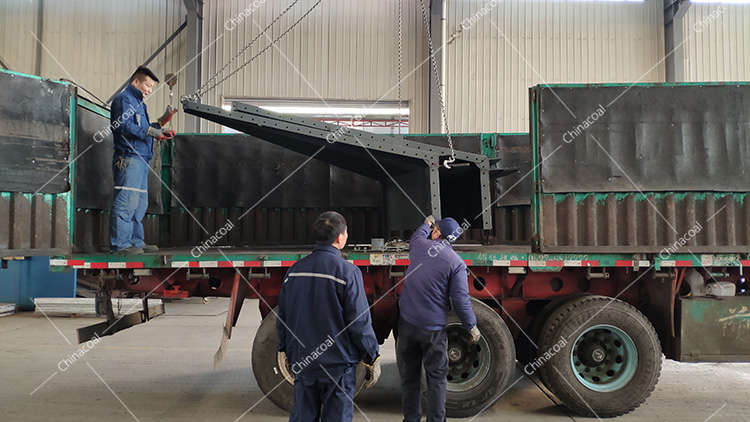 The Lifengjing explosion-proof door delivered this time is the latest generation of innovation and improvement of our group. It mainly consists of explosion-proof cover, return air device, weight device and other components. The explosion-proof cover adopts a tapered structure, which consists of four parts and six parts. Eight parts are connected. Each part is formed by welding of steel plate and angle steel. The sealing method is sealed by steel plate welding outer ring fixed rubber plate. The product has beautiful appearance, superior performance, easy installation, good sealing and easy maintenance. For many years The product has never experienced quality problems, and has established a good reputation in the domestic and foreign industrial and mining industries!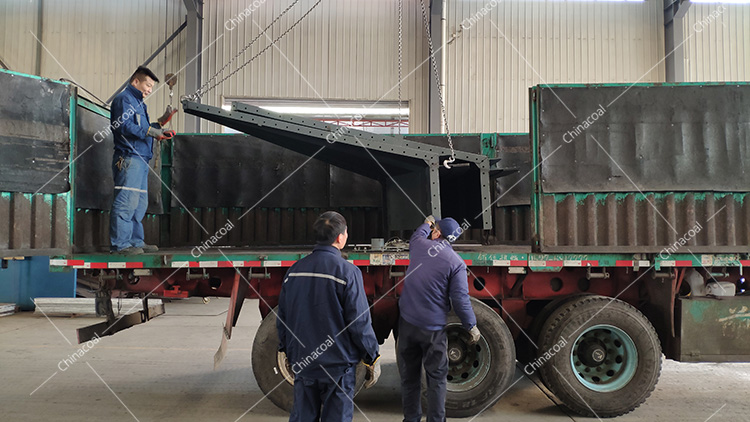 In the next step, our group will closely follow the international economic situation and China 's "Belt and Road" development strategy, continue to carry forward the spirit of scientific and technological innovation, produce more high-quality, high-tech products, and continuously improve the international competitiveness of China Coal 's independent brands. Better products and services to customers at home and abroad!