China Coal Group Participate In The E-Commerce Order Class Presentation Of Jining Technician College
At the special invitation of Jining Technician College, on October 18th, China Coal Group, Executive Deputy General Manager Li Zhenbo, and the Head of the Group's Human Resources Department Feng Yuyang, went to the e-commerce order class of Jining Technician College to give a lecture on the group situation and received the college division warmly welcome.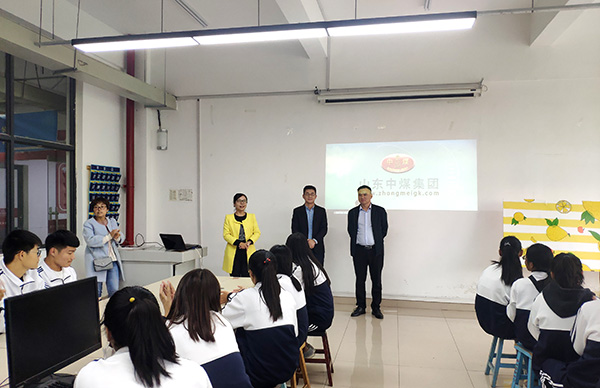 At the seminar, Mr. Li gave a detailed introduction to the current development of the China Coal Group and its future plans, and highlighted the China Coal Group's e-commerce, cross-border e-commerce, smart equipment manufacturing, information security, software development, etc. The outstanding achievements in many fields have been widely recognized by the teachers and students on the spot.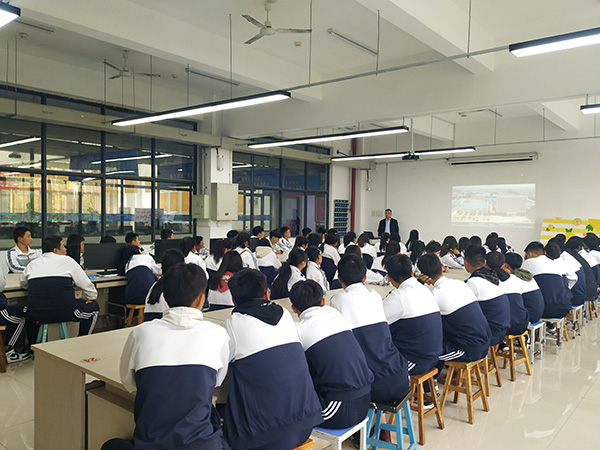 China Coal Group was founded in the 1990s. It has three subsidiaries, 36 professional companies, three Hong Kong companies, one British Cayman company and one American company. It has more than 1,100 employees and is a national Ministry of Industry and Information Technology. The ministries, National Development and Reform Commission, the large-scale diversified industrial groups that integrate the development of intelligent equipment, e-commerce, software R&D, and intelligent logistics in Shandong Province and Jining City.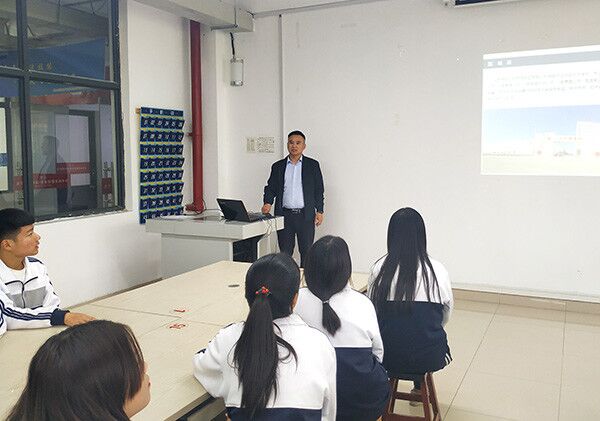 In recent years, the Group has adhered to the development strategy of "manufacturing and Internet integration", vigorously developed industrial supply chain e-commerce and cross-border e-commerce, and promoted the successful transformation of enterprises through the e-commerce information industry. At the same time, the Group also actively built the school-enterprise integration, production, research and development model, successively reached a school-enterprise cooperation alliance with many universities across the country, set up a Chinese coal crown class or order class, set up a practice teaching base, e-commerce training the base has strengthened cooperation with university personnel training , scientific research and development, trained a group of innovative e-commerce leading talents with high quality and high skills. While serving the society, it has also laid a solid talent foundation for the Group's global development strategy.
Through on-the-spot presentations, the students of the E-Commerce Order Class of Jining Technician College had a more comprehensive and in-depth understanding of the Group, and further strengthened the confidence of the students to join the China Coal Group after graduation. Over the years, our group has always attached great importance to the training of reserve talents. It has successively reached school-enterprise cooperation with many key universities in China, and is a benchmark enterprise for cooperation between schools and enterprises in Jining City. At the same time, the leaders of our group also went to participate in the recruitment fairs of the major colleges and universities in the country, and provided a strong talent guarantee for the globalization of the group!