Congratulations To Jining City's MIIT Business Vocational Training School A Subsidiary Of China Coal Group Winning The Bid For The Jining City Enterprise Staff Training Program
Recently, Jining City's Gongxin Business Vocational Training School, a subsidiary of China Coal Group, successfully won the bid for the open bidding procurement project of Jining City Employment Office -- Jining City's on-the-job employee skill training and other group project training, and became The Designated Training Unit For Employees Of Jining City.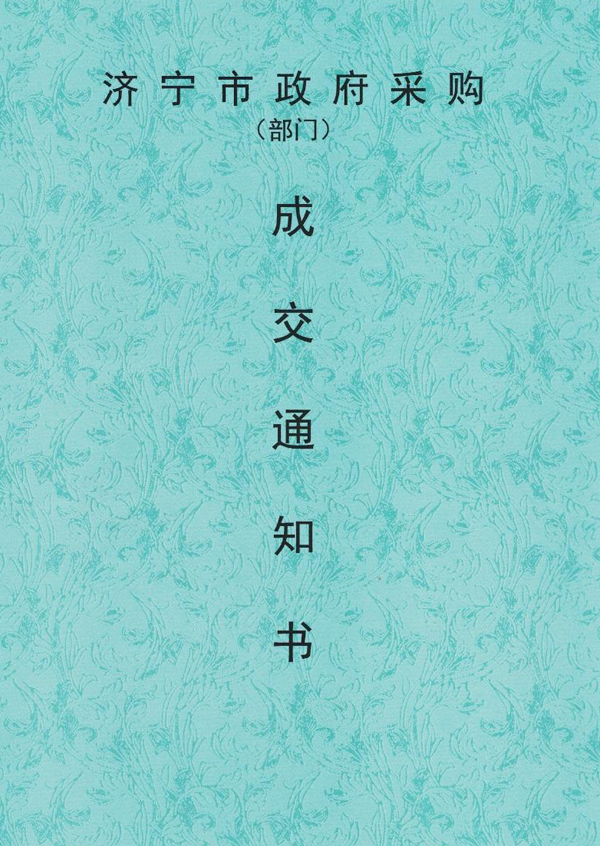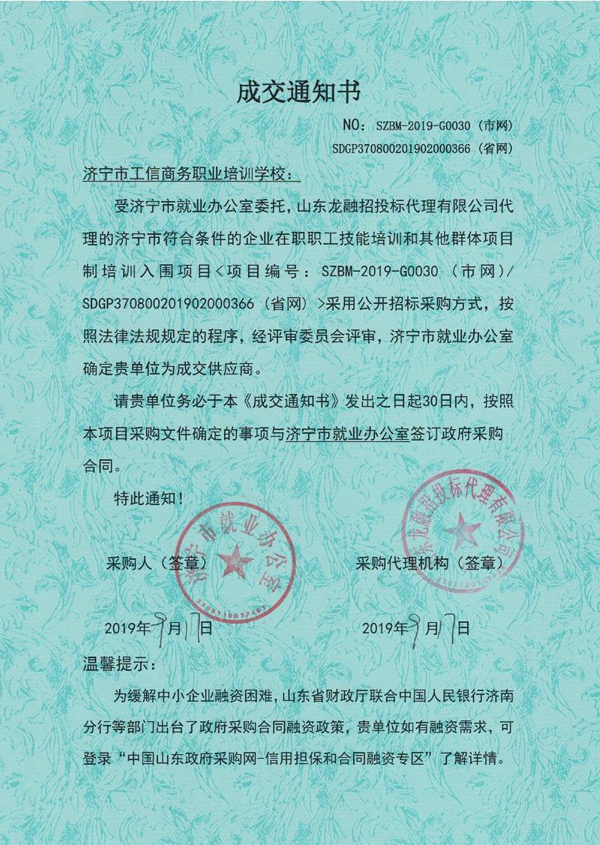 Jining City Gongxin Business Vocational Training School is a company founded by Shandong Zhongmeigong Mineral Resources Group Co., Ltd. with e-commerce training as its specialty, multi-class and multi-level development Comprehensive vocational education and training school.The school has the "Public Education License for Private Schools of the People's Republic of China" issued by the Administrative Approval Service Bureau of Jining High-tech Development Zone and The Private Non-enterprise Unit Registration Certificate issued by the Administrative Approval Service Bureau of Jining City.Under the care of leaders at all levels and all walks of life, the school strives to cultivate all kinds of professional and skilled talents. Since its establishment, the school has trained more than 12,000 people of various types in the society, with a pass rate of over 98%.The school has been rated as "Shandong Province Cross-border E-commerce Training Base"、"The Most Popular E-Commerce Service Organization In Shandong Province" 、 "Jining Shuangchuang Demonstration Base"、"Jining City Guan Ai Retired Military Association Vice President Unit", it is the designated training school for the "Employment Through Train" of retired military personnel in Jining City.
The successful bid for the on-the-job training program for enterprises in Jining City,has fully proved the comprehensive strength of our school in the training of enterprise employees,  the training work and the employment of students have won the high recognition and full affirmation of the bidding unit, it has played a good role in promoting the next step in the school to better develop vocational skills training.In the next step, our school will strictly follow the relevant regulations of employee training, strengthen teaching management, ensure the quality of training, be honest and trustworthy, standardize running schools, and make more positive contributions to the healthy development of vocational education in the city!