China Coal Group And The Science And Technology Association Leaders to Visit The Jining Intelligent Construction Technology Incubation Base For Investigation
On the morning of July 13, China Coal Group General Manager Han Yong , Deputy General Manager,Yu Wei, Shandong Shenhua Information Technology Co., Ltd., General Manager Lu Haiyong, Jining City Association of Science and Technology Secretary General ,Yu Songyuan , and Zhang Xian, Director of the Industrial Transportation Committee Deputy Director Liu Xiaobo, Deputy Secretary-General Huo Yuanqi, General Manager of City Investment Garden Company Tang Zhihua, Director of the Old Science and Technology Association Construction Committee Huang Yufeng, Shengtai Group Chairman Wu Xiaoteng, Shengtai Group Vice President Zhao Kun and other leaders visited the construction of Jining City. Technology Promotion Service Center, Jining Intelligent Construction Technology Enterprise Incubation Base, Han Yanliang, Director of Jining Zhijian Technology Enterprise Incubation Base warmly received a visit.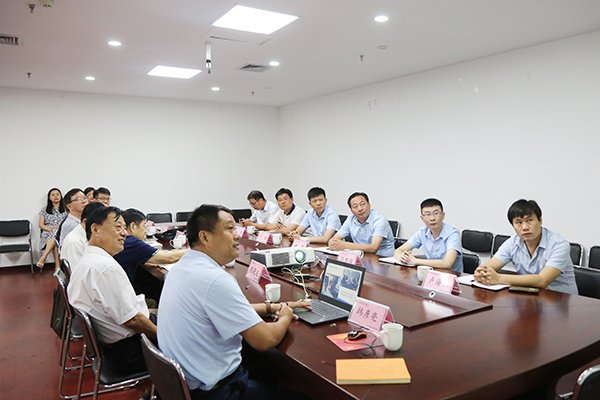 Accompanied by Jining Science and Technology Enterprise Incubation Base Director ,Han Yanliang,the leaders visited the comprehensive service center of Zhining Technology Enterprise Incubation Base in Jining City to learn more about the development of the base. Jining Intelligent Construction Technology Enterprise Incubation Base is a professional professional incubator platform integrating new technologies, new products, new technologies, new materials display and promotion services and innovative entrepreneurial space services. According to the"new platform, new model, new service" development concept, through the government administrative guidance, enterprise market-oriented services and social capitalization operation, builds a low-cost, convenient, all-factor, open-type new mass entrepreneurial space, comprehensively builds a diversified, multi-level, full the construction of the technology chain business incubator platform has promoted the comprehensive upgrading of the construction industry in Jining and surrounding areas.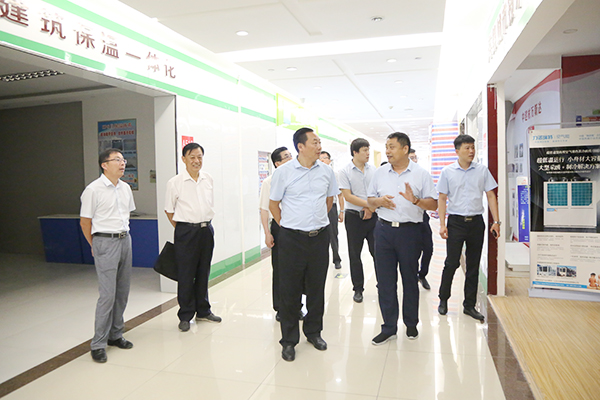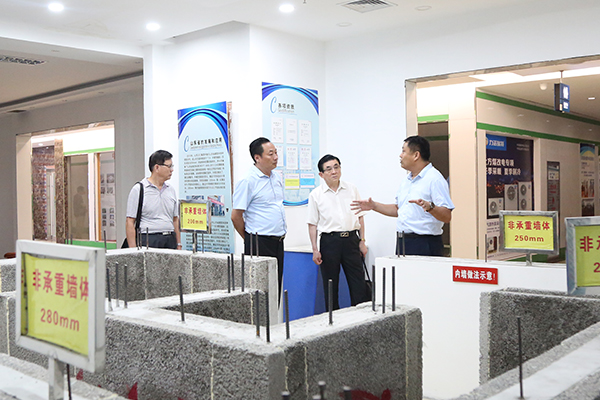 At the symposium, Mr. Han has been introduced in high-end intelligent equipment manufacturing, e-commerce, cross-border e-commerce, software R&D, platform construction, big data, cloud computing, film and television media, cultural tourism, education and training, business incubation, etc various fields' development achievements to the leaders.As a provincial-level technology business incubator in Shandong Province, China Coal Group actively responded to the call of the national "Volkswagen Entrepreneurship ,Mass Innovation", accelerated the transformation of new and old kinetic energy, actively promoted industrial transformation and upgrading, and invested 230 million yuan to set up China Coal and Electricity Industrial Park,the park has more than 60 acres of incubation sites, providing enterprises with technology services incubation, cultivation, enterprise management and consulting, corporate image planning, technology promotion and transfer, talent training and other services, and strive to create a commodity trading, intelligent terminal manufacturing , logistics and distribution, industrial services, exhibitions, business offices, comprehensive support, e-commerce training "eight in one", based on local, radiation national technology business incubator demonstration base, to provide standardized, high-quality services for the incubation enterprises in the park, help The park's incubating enterprises have developed rapidly.
At the meeting, many leaders gave high praise to our group's development achievements in platform construction, software R&D, business incubation, innovation and entrepreneurship. Yu Songyuan, Secretary-General of the Old Science and Technology Association of Jining City, said that the Jining Intelligent Construction Technology Enterprise Incubation Base has made positive contributions to the development of the city in the areas of business incubation, new energy , new materials research and development. China Coal Group is in platform construction, software development, innovation and entrepreneurship. Achievements in various fields are also obvious to all. I hope that the two sides will exchange and cooperate with each other, give full play to the resource advantages of their respective fields, and make more contributions to the transformation of the new and old kinetic energy of the city!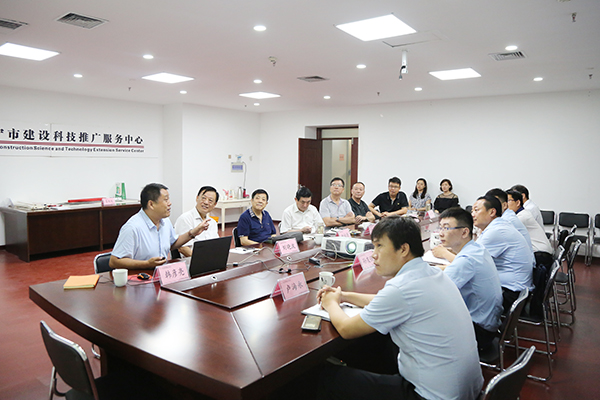 Mr. Han said that thanks to the exchange and cooperation opportunities provided by the leaders of the Municipal Science and Technology Association, we are very glad to cooperate with Jining Intelligent Construction Technology Enterprise Incubation Base in platform construction, software development, business incubation, dual innovation, new energy and new materials. Cooperate, furniture and home, and other areas to strengthen communication and cooperation, resource sharing, complementary advantages, and better achieve a win-win situation for the development of both companies!