Warmly Welcome Shandong Publishing Supply Chain Management Co., Ltd General Manager Visit China Coal Group
On the afternoon of July 10th, Shandong Publishing Supply Chain Management Co., Ltd. General Manager Gaofeng came to visit China Coal Group. China Coal Group Executive Deputy General Manager and E-Commerce Company General Manager Li Zhenbo, Group Deputy General Manager Shao Hua warmly received Visiting guests and his party.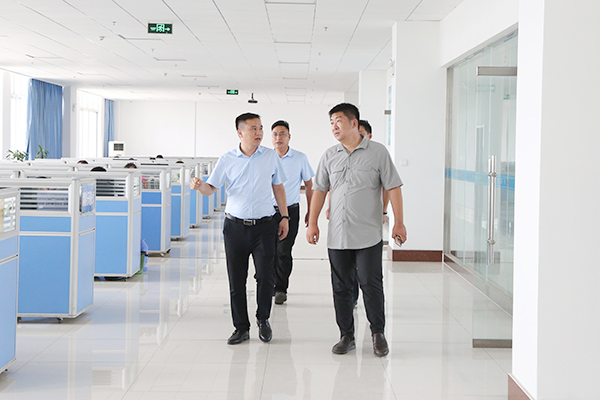 Mr. Gao and his party visited the China Coal Group Corporate Culture Exhibition Hall, cross-border e-commerce company, e-commerce company, network information company, software technology company, film and television travel company, etc. During the visit, Group Executive Deputy General Manager and E-Commerce Company General Manager Li Zhenbo gave a detailed introduction to the development of China Coal Group in various fields such as e-commerce, cross-border e-commerce, intelligent equipment manufacturing, software R&D, etc., and focused on the Group's next strategic development plan, which was highly recognized by Mr. Gao.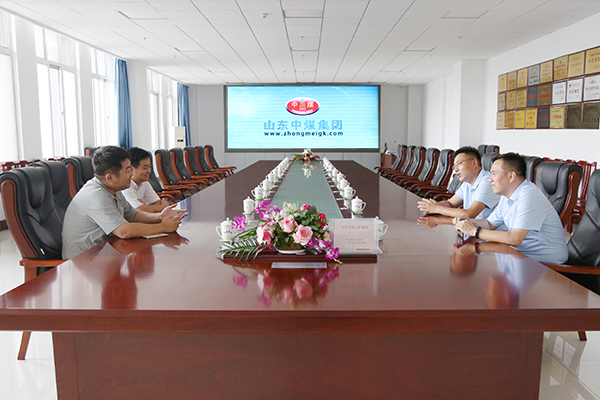 As a large-scale enterprise with diversified development, China Coal Group now has 36 companies, including 3 Hong Kong companies, 1 Cayman company and 1 US company. It has more than 1,100 employees and is the Ministry of Industry and Information Technology and the Ministry of Commerce. The National Development and Reform Commission and the Ministry of Science and Technology focus on fostering a large-scale diversified industrial group that integrates intelligent manufacturing, e-commerce, software research and development, and intelligent logistics. In order to actively respond to the 2025 strategic plan of China Manufacturing and accelerate the pace of conversion of new and old kinetic energy, the Group vigorously deployed various industries such as intelligent manufacturing, big data, cloud computing, Internet of Things, artificial intelligence, film and television media, smart tourism, education and training, and business incubation. Major breakthroughs have been made in platform construction, cross-border e-commerce, and entrepreneurial innovation.
Since its establishment, China Coal Group has adhered to a global and global development strategy, successfully joined the United Nations global market, and officially became a member of the UN Global Compact. Currently, more than 10,000 products produced and sold by China Coal Group are sold in 151 countries around the world. And the region, the global customer reached 480,000, the Chinese coal brand started in the world! At the same time, the cross-border e-commerce platform of the Group's self-developed and operated e-commerce platform was rated as the national key support platform for cross-border e-commerce, the national new consumption pilot project, and the outstanding industry cloud platform of Shandong Province, to help the country's new and old kinetic energy conversion, industrial transformation and upgrading made a positive contribution!
At the symposium, Mr. Gao gave unanimous praise to the Group's comprehensive, diversified and multi-disciplinary development achievements. He said that the strength of China Coal Group is a benchmark and role model for the transformation of traditional enterprises' modernization and innovation. China Coal Group has strengthened cooperation in enterprise supply chain management.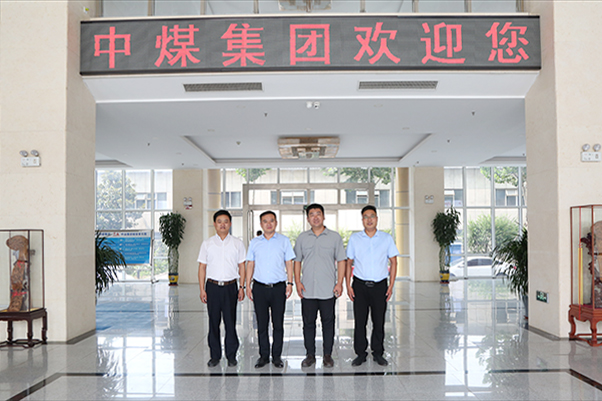 Mr. Li said that with the progress of economic globalization and economic development, the competition between enterprises and enterprises has gradually evolved into direct competition in the supply chain. Supply chain management has been increasingly valued by enterprises, and it has become an indispensable factor for enterprises to improve their core competitiveness. As part of the China Coal Group, as a large-scale enterprise with cross-industry and diversified development, the next step will be to continuously optimize the supply chain management of the enterprise, improve the management level of the enterprise, enhance the operational efficiency of the enterprise, and accelerate the global high-quality development of China Coal Group!