Warmly Welcome Argentine Merchants To Visit China Coal Group For Purchase Steel Rails
On the morning of May 11, the Argentinean merchants visited the Shandong China Coal Group E-Commerce Industrial Park to conduct a tour of the steel rail equipment procurement and long-term cooperation. China Coal Group Deputy General Manager Feng Zhenying,  China Coal Group Executive Deputy General Manager Li Zhenbo, China Coal Group Cross-border E-commerce Company General Manager Zhang Wen warmly welcomed the Argentine merchants.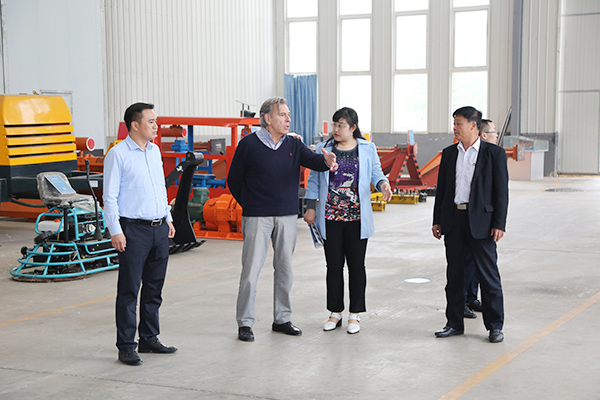 The merchants, accompanied by Mr. Feng and Mr. Li, visited the China Coal Group's intelligent equipment manufacturing workshop and smart equipment exhibition hall. At the first site of the production, they observed the production process of the equipment, viewed the samples, and the technical parameters of the staff regarding the products. Detailed explanation and introduction. The rail equipment manufactured and sold by our group is an important part of the high-speed railway track. Its cross-sectional shape is an I-shaped section with the best bending performance. It consists of a rail head, a rail lumbar, and a rail bottom. It has high strength and toughness. Good, abrasion resistance, corrosion resistance and other advantages, since the market has been unanimously praised by domestic and foreign customers, the product in the domestic and international market share far ahead!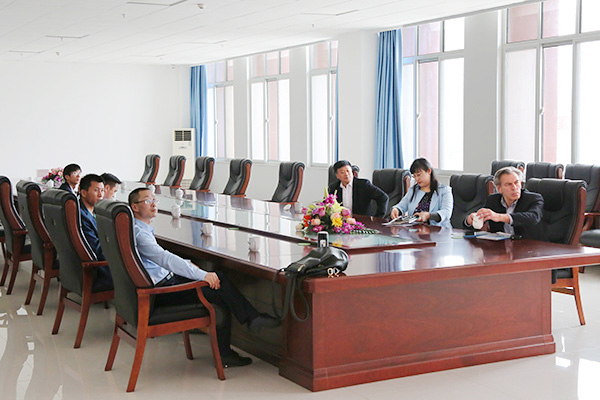 Through all-round field trips to the Group's equipment manufacturing capabilities, production technology research and development, and product qualifications, Argentine merchants fully affirmed the Group's strong capabilities in equipment manufacturing and technology research and development. The merchants stated that China Coal is selling overseas. The popularity of the market is very high, and the powerful strength of equipment manufacturing and excellent product quality are very trustworthy. Afterwards, the two parties negotiated related matters such as rail procurement and long-term cooperation, and successfully reached cooperation.
As a
enterprise of
cross-industry and diversified large-scale, China Coal Group actively participates in the construction of global railway projects. With its first-class product quality and customer-oriented service attitude, China Coal Group has launched the China Coal brand globally. The Group's production of high-quality steel products and railway equipment was exported to Russia, Indonesia, Malaysia, India, Sri Lanka, Kazakhstan and other countries and regions. It has made positive contributions to the development of the national "Belt and Road" initiative. In 2018, China Coal Group will uphold the development concept of "reputation is
life
quality for survival", increase the research and development of new products, produce more high-quality products, and serve the innovative development of global railway projects with the highest quality products. Make China Coal's products and services renowned around the world.