Malaysian Merchant Visit China Coal Group for Garden Crawler Dumper
On December 13, Malaysian merchants accompanied by China Coal Cross-border E-commerce Deputy General Manager Tian Cong visited Shandong China Coal Joint Manufacturing Company and carried out on-site inspection on garden crawler dumper and other equipment. After a number of on site product performance testing, customers successfully completed the crawler equipment inspection.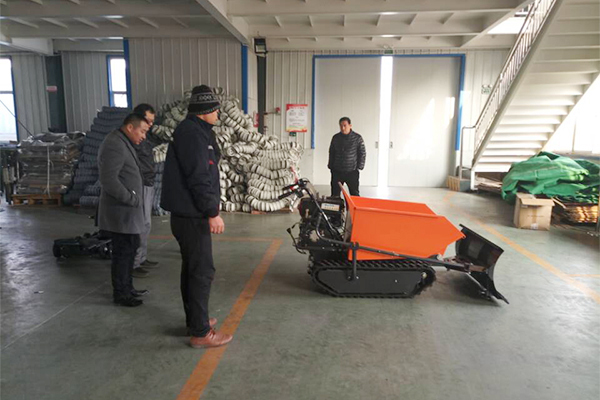 This is the second visit to China Coal Group of Malaysian merchants, October 12 year's, the Malaysian merchants and entourage visited Our Group for the first time, and given the full affirmation of the strength of Our Group, the quality of dumper crawler, price, sale, etc. All parties expressed their satisfaction and signed a garden mini dumper ordering contract on the spot. Both parties formally reached long-term strategic cooperation and signed a memorandum of understanding.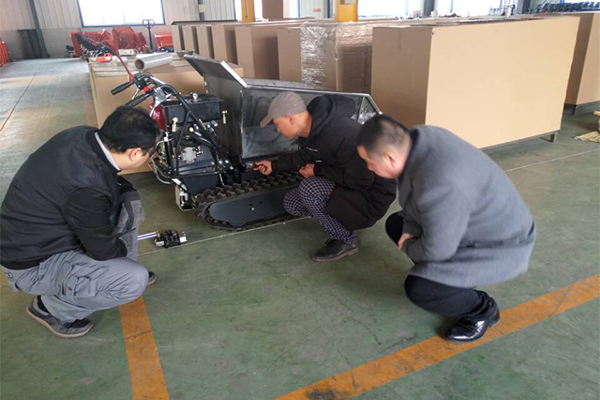 General Manager Tian guided the merchants and their entourage firstly visiting the modern equipment workshop of the joint manufacturing enterprise. At the first scene of the production, merchants and his entourage carefully observed the production process of the crawler equipment and examined the samples. The staff described the technical parameters of garden dumper in detail, after a comprehensive inspection, detailed comparison, the customer successfully completed the product inspection, the successful cooperation is also playing a positive role in promoting in the depth of strategic cooperation between Our Group and the alliance next step!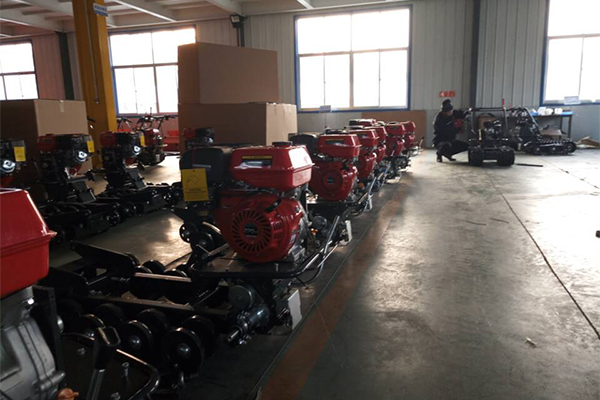 Over the years, Shandong China Coal Group has attached great importance to its strategic cooperation with large and medium-sized manufacturing enterprises in the country. Through active integration of resources, it has reached long-term strategic alliance with hundreds of well-known large-scale domestic enterprises and set up joint manufacturing companies. The two parties in the manufacturing, technology research and development, product sales, after-sales service and other aspects of in-depth cooperation through research and development, resource sharing, complement each other, powerful combination to better achieve a win-win business development for both sides! At present, the alliance cooperation business of China Coal Group has spread all over the country. This initiative not only expands Our Group's domestic sales market, enhances the Group's reputation in the field of industrial equipment manufacturing, but also better serves our global customers and makes our Group's sales market. The layout is further optimized to greatly enhance the brand effect and social influence of China Coal Group. In the next step, China Coal Group will uphold the core concept of "professional, efficient, win-win and trustworthy", actively expand the coal cooperation portfolio, and jointly develop and produce more high quality and high tech products so as to make China Coal products and services world renowned! Welcome more global businessmen to visit China Coal Group for inspection and cooperation!