China Coal Held A Strategic Cooperation Signing Ceremony With Colombian Company
On the morning of December 7, Colombian businessmen visited China Coal Group once again to conduct a study tour on such issues as equipment procurement and long-term cooperation. After in-depth consultations and negotiations, China Coal Group formally signed acrow prop ordering contract with  Colombian company to reach a long-term strategy cooperation agreement. China Coal Group Executive Deputy General Manager Li Zhenbo, Deputy General Managers of Cross-border E-commerce Company Tian Cong and Zhang Wen attended the signing ceremony.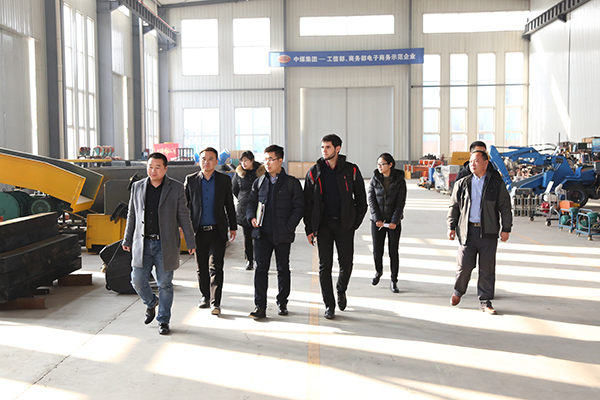 The merchants and entourage first visited China Coal Group office building, Group cultural exhibition hall, intelligent equipment manufacturing exhibition hall, Group e-commerce company, cross-border e-commerce company and the information technology company under the leadership of Manager Tian. Development achievements of China Coal Group in various fields such as e-commerce, cross-border e-commerce and smart equipment manufacturing were highly praised by merchants and their associates.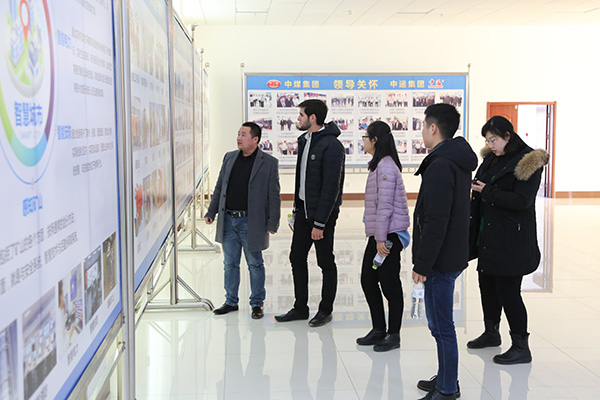 At the symposium, our Group staff carried out a detailed description and introduction of the technical parameters of the hydraulic props. The merchants said that through two times visits, my company was very impressed with China Coal Group. China Coal Group possesses a strong equipment manufacturing capability and production technology Advanced, all kinds of qualification certificates are complete, the product quality, price, sale and other aspects are also more satisfied, it is worth our trust and cooperation, the next step is hope that through long-term cooperation between the two sides, for more trade between China and Colombia to make more positive contribution! Subsequently, the two sides reached agreement on product procurement and long-term strategic cooperation. The signing ceremony of the strategic cooperation was solemnly held at the meeting. Both parties signed the mining acrow prop purchase contract and the long-term cooperation agreement.
At the meeting, Group Executive Deputy General Manager Li Zhenbo congratulated on the successful cooperation between the two parties. Manager Li said that as a large-scale enterprise with cross-industry and diversification, China Coal Group has been adhering to the development concept of "credit is life, quality for survival" and more than 10,000 kinds of equipment that produced and sold have won the trust of domestic and foreign merchants, industry leader of the market share, build China Coal Brand at home and abroad. In the next step, China Coal Group will further increase overseas market expansion, expand its export scale, enhance the Group's high-tech strength in the field of intelligent control and strive to create a new situation in the Group's foreign trade import and export! A warm welcome to domestic and foreign merchants to visit China Coal Group for procurement and win-win cooperation!