Warmly Welcome Ukrainian Merchants to Visit China Coal Group for Self Rescuer Procurement
October 27 afternoon, the Ukrainian merchants and his entourage visited Shandong China Coal Group for compressed oxygen self rescuer and other mining products procurement and long term cooperation and related matters, China Coal Group Deputy General Manager Li Zhenbo, Group Cross-border E-commerce Company Deputy General Manager Tian Cong, Zhang Wen and other leaders warmly received the merchants.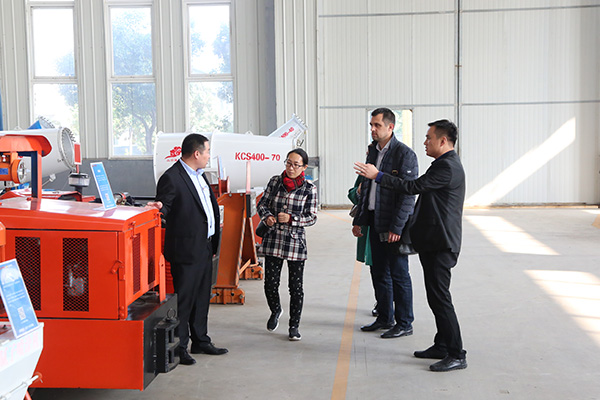 Main product of Ukrainian merchants to purchase is isolated compressed oxygen self rescuer, which is a reusable self rescue escape equipment using high pressure compressed oxygen as an oxygen source, mainly used in coal or ordinary atmospheric operating environment when toxic and harmful gases prominent and hypoxic asphyxiating disasters occur, depending on the protection time, this mining self rescuer variety of specifications of 15,30,45 min. Compressed oxygen self rescuer produced and sold by Our Group has the advantages of light weight, small size, comfortable breathing, easy to carry and so on, obtained industry's wide acclaim since launched into market.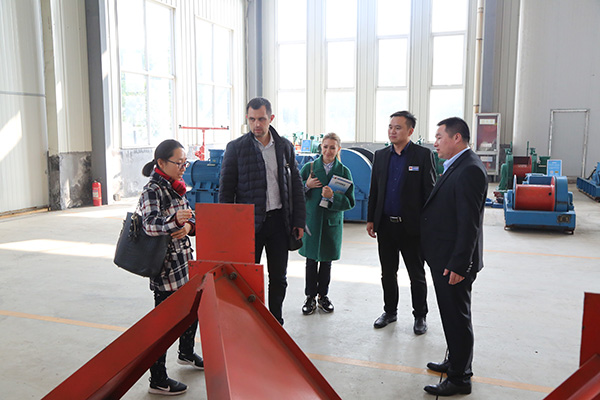 At the symposium, the staff made detailed description on specific technical parameters and product performance advantages of compressed oxygen self rescuer for visitors, through a comprehensive study, detailed comparison, the Ukrainian businessmen gave a high evaluation to Our Group's manufacturing strength and technology research and development capabilities, gave a high praise to perfect product management system and excellent product quality, and willing to establish a long-term strategic cooperation with China Coal Group!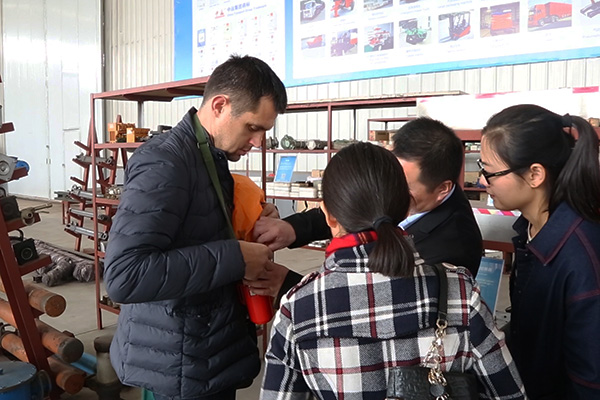 Deputy General Manager Li said that over the years, China Coal Group with the best quality products and the most attentive service building China Coal Brand in the global, product market share leads the same industry! The next step, China Coal Group will further increase overseas market expansion efforts to expand the scale of foreign trade exports, enhance the Group's high-tech strength in intelligent control field, and strive to create a new situation in the Group's foreign trade import and export! Warmly welcome domestic and foreign merchants to visit China Coal Group for inspection and procurement, to achieve win-win cooperation!