Warmly Welcome Cameroon Merchants to Visit China Coal Group for Drilling Equipment Procurement
July 12, accompanied by Deputy General Manager of China Coal Group Cross-border E-commerce Company Tian Cong, Cameroon merchants visited Shandong China Coal Group Joint Manufacturing Company for inspection and procurement of drilling rig equipment. Through on-site visits, merchants fully affirmed to the strength of our joint manufacturing company and were satisfied with the quality, price, after-sales service and other aspects of the product, then reached a long-term cooperation intention.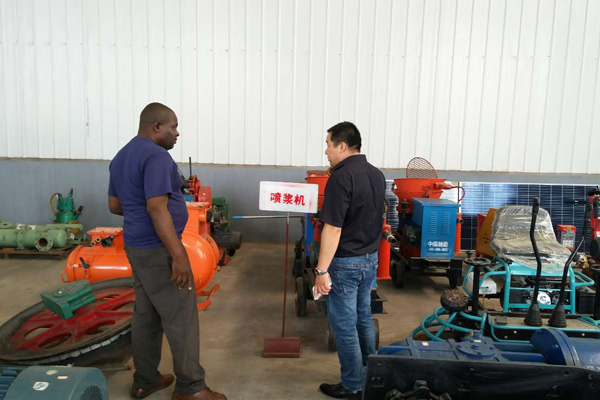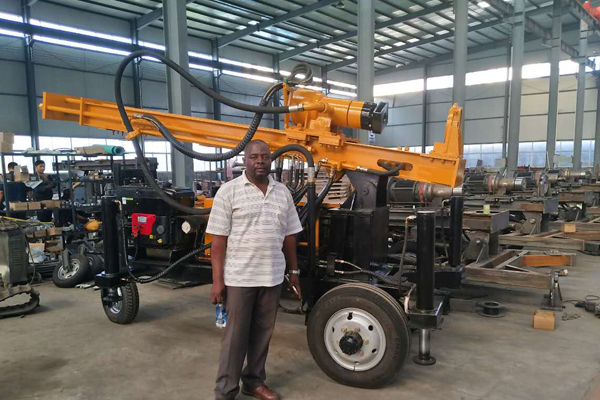 In order to further understand China Coal Group and increase the depth of cooperation between the two sides, July 13, Cameroon merchants came to Shandong China Coal Group e-commerce park for visiting on a number of series of drilling rigs procurement and long-term cooperation and other related matters.
China Coal Group Executive Vice General Manager Han Yong, Li Zhenbo, China Coal Group Cross-border E-commerce Company Vice General Manager Tian Cong and other leaders warmly received the merchants, and expressed a warm welcome.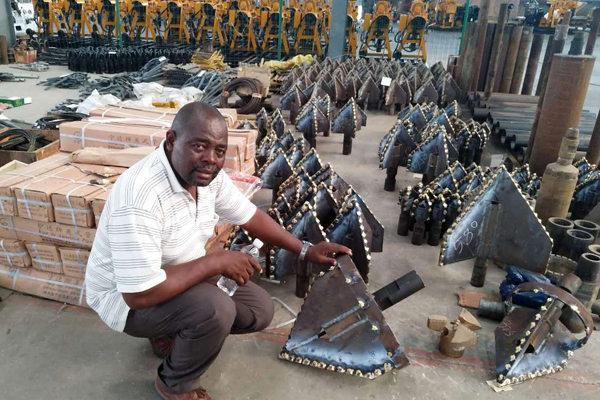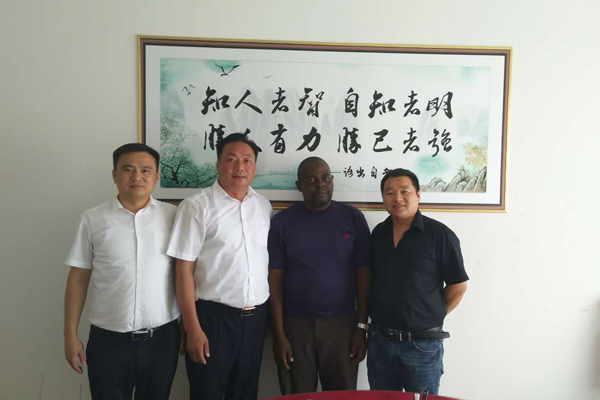 The main products this time the Cameroon merchants came to purchase were drilling rigs, rock drilling machines, air compressors and other series of drilling products. Under the leadership of Manager Tian, the merchants visited China Coal Group intelligent equipment manufacturing workshop and exhibition hall, and seriously observed the equipment production process, viewed the sample in the production of the first scene, the staff made a detailed description and presentation of the product technical parameters. Manager Tian said that all the mining equipment produced by our Group have reliable quality, superior performance, clearly marked technical parameters and perfect after-sales service, products sales were very good in the market of Africa, Southeast Asia and the Middle East, and established a good reputation at home and abroad! Through a full range of field visits for the equipment manufacturing capacity, production technology research and development, qualification and other aspects of the Group, Cameroon merchants fully affirmed to the strong strength of the equipment manufacturing and technology research and development of my Group, they said that China Coal Group reputation was very high in the overseas sales market, strong manufacturing strength and excellent product quality was worthy of their trust. Subsequently, the two sides in-depth negotiations on the pipeline equipment procurement and other matters, and successfully reached cooperation.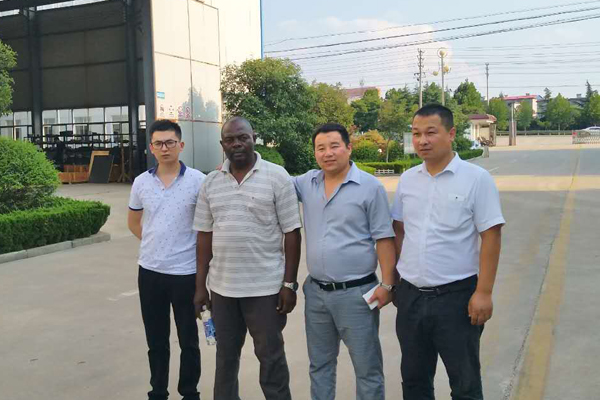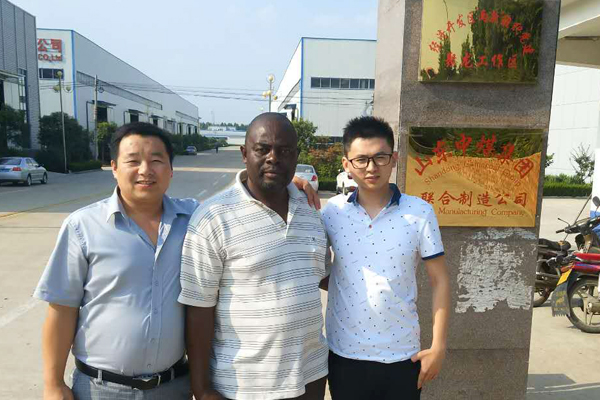 After then, the Group Deputy General Manager Han Yong, Li Zhenbo warmly received Cameroon merchants and congratulated the two sides reached a smooth cooperation. Manager Han said that as a large enterprise which having multi-sector and diversified operation of different business, China Coal Group always adhering to the developing principle of "Credibility is Life, Survival by Quality". With more than 10,000 kinds of excellent quality mining equipment and service, China Coal Group win the good praise of domestic and foreign merchants, product market share head leading in the same industry, and made "China Coal" brand well-known in the world. Next step, China Coal Group would expand overseas business and rise export volume, improve high-tech capabilities in the field of intelligent equipment for creating a new situation of exporting and importing. Warmly welcome domestic and foreign merchants to visit China Coal Group for inspection procurement, and cooperation with win-win!
China Coal Group Intelligent Exhibition Hall at 2nd China Manufacturing And Internet Integration Development Expo