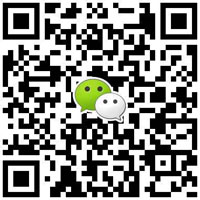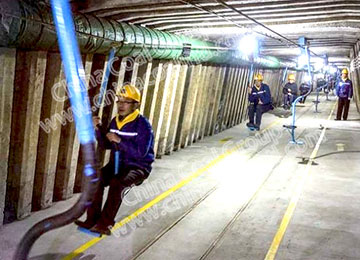 Mining Transport Tool Mining Overhead Passenger Device
◆Backup protection The electronic control adopts intelligent dual PLC automatic control, which is a backup protection function for one use and one backup. It is the only manufacturer in China that ha
Related Products
Characteristic of Mining Transport Tool Mining Overhead Passenger Device
◆Backup protection
The electronic control adopts intelligent dual PLC automatic control, which is a backup protection function for one use and one backup. It is the only manufacturer in China that has electronic control with backup protection function.
◆Manned distance control device (optional for this function)
For the active gripper "Monkey Car", the pedestrian spacing control device is installed to effectively avoid the huge safety hazard of the "Monkey Car" flying because the passenger spacing is too short.
◆Forced check function before booting (this function is optional)
Before each start-up, it is necessary to forcibly check whether the "Monkey Car" key safety items (such as oil temperature, oil level, brake clearance, slope change point, drive wheel, etc.) are normal; otherwise, the system cannot start driving.
◆Large volume conveying function
The passengers use heavy-duty "monkey cars" with double or double hanging chairs, or light-weight "monkey cars" running at high speeds of≥1.2m/s or above, to achieve the requirements of mass transportation of underground personnel.
◆Human-machine dialogue function
Using the mine program-controlled telephone network, the "monkey car" telephone extension and the "monkey car" electronic control network are bundled with the "monkey car" management personnel's mobile phone to realize the "monkey car" driver and management personnel to call at any time. That is, the remote management and scheduling functions of human-machine dialogue.
Parameters of Mining Transport Tool Mining Overhead Passenger Device
| | | | | | | | |
| --- | --- | --- | --- | --- | --- | --- | --- |
| Num | Name | Unit | Parameter | Num | Name | Unit | Parameter |
| 1 | the max slope | ° | 9 | 15 | Wire rope slip coefficient | | 2.53 |
| 2 | Max working distance | m | 3000 | 16 | Wheel spacing | m | 8 |
| 3 | Drive motor power | kw | 90 | 17 | Tension maximum weight | kg | 550 |
| 4 | Transportation speed | M/s | 0-1.7 | 18 | Tensioning wire rope diameter | mm | 12.5 |
| 5 | Max transportation efficiency | /h | 510 | 19 | Tension stroke | m | 31 |
| 6 | Drive wheel diameter | m | 1.5 | 20 | Wire rope height from the ground | m | 2 |
| 7 | Secondary drive wheel diameter | m | 1.2 | 21 | Wire rope safety factor | | 6.7 |
| 8 | Roundabout diameter | m | 1.5 | 22 | System operating voltage | v | 380/660 |
| 9 | Wire rope spacing | m | 1.5 | 23 | Chair length | m | 1.7 |
| 10 | Traction wire rope diameter | mm | 24 | 24 | Hydraulic station max output flow | L/ml | 310.8 |
| 11 | Min passenger spacing | m | 12 | 25 | Hydraulic motor displacement | ml/r | 160 |
| 12 | Simultaneous ride | | 500 | 26 | Rated work stress | mpa | 20 |
| 13 | Wire rope max traction | KN | 30.7 | | | | |
| 14 | Wire rope wire breaking tensile force | KN | 385 | | | | |
Photos of Mining Transport Tool Mining Overhead Passenger Device