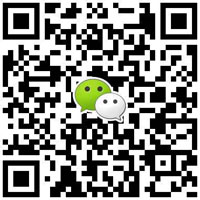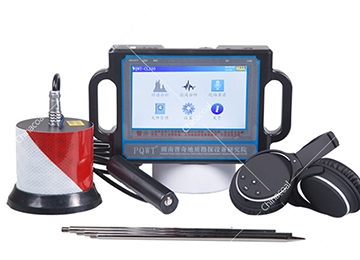 PQWT-CL 200 Automatic Pipe Water Leak Detector
the use of foreign digital signal processing chip and digital filter chip, the controller integrated 16M cache, the reaction is more sensitive. In particular, it is able to filter environmental noise
Related Products
Features of PQWT-CL200 Automatic Pipe Water Leak Detector
1, the use of foreign digital signal processing chip and digital filter chip, the controller integrated 16M cache, the reaction is more sensitive. In particular, it is able to filter environmental noise disturbances, identify leaking noise, and allow operators to more quickly lock water leaks.
2, using 7 high-definition digital touch color LCD screen, resolution of 800 * 480, can provide 12 display paging, can be more clearly and intuitively display the measured parameters, and full touch screen design, simple operation.
3. With a frequency range of 1 to 5000 Hz (spectrum analysis), the distribution of noise signals at various frequencies can be displayed in real time.
4. Automatically draw a continuous noise curve (point measurement) within a certain period of time, so that the determination of the leakage point position is faster.
5, the sensor built-in preamplifier circuit, the use of rubber ring seal and buffer, and the application of professional acoustic methods, making the ability to capture noise is higher than similar products.
6, using a new noise detection component, clear sound quality.
7, can maintain long-term recording, the number of recording segments is not limited, shutdown is not lost, ready to analyze.
8, the use of large-capacity battery, can work for about ten hours, and can remove the charge and on-line charging, convenient and quick.
9, anti-interference circuit design, the digital signal and analog signal were effectively isolated, eliminating the noise generated by the digital circuit.
Specifications of PQWT-CL200 Automatic Pipe Water Leak Detector
First, frequency binning: 31 center frequencies and common frequency bands
Second, audio amplification gain: 100dB adjustable
Third, the frequency range: 1 ~ 5000Hz
Fourth, work mode:
1) Spectrum Analysis Mode (Real-time display of noise signals in the range of 1 to 5000 Hz)
2) Filter analysis mode (noise signal real-time display of each frequency band)
3) Fine measurement mode (noise signal small value memory display)
4) Spot mode (5, 10, 15, 20, 25, 30 minute time - noise signal curve)
Five, 7-inch high-definition digital touch color LCD screen
Six, have a long time recording and storage, playback, shutdown is not lost, can be deleted and repeated recording
Seven, 3.7V4000mAH rechargeable lithium battery two
Eight, 8.4V direct charge smart charger
Nine, working temperature: -10 °C ~ +50 °C
Ten, save the temperature: -10 °C ~ +50 °C
Eleventh, size (length * width * height): Outer box 47.5cm * 35.5cm * 18cm Host 27cm * 16cm * 5cm
Twelve, weight: 8.7kg
Precautions of PQWT-CL200 Automatic Pipe Water Leak Detector
1. At the beginning of design, the instrument has fully taken into account the extremely harsh environment of the use of the site, but when using it, it is still necessary to pay attention to the correct operation mode. Do not deliberately wrestle the instrument. Proper use will extend the life of the instrument.
2, the instrument is not waterproof design, do not soak the instrument in water or operate in the rain.
3, do not strongly hit the color LCD monitor, do not expose the monitor to direct sunlight, if there is a touch failure, please reboot or reset.
4. To ensure the high sensitivity of the sensor, please handle it gently and do not beat it.
5. After use, please clean it and insert it into the special outer box. When loading, please put it in the corresponding position, do not crush the screen.
6. Please rotate the instrument in a cool and dry place.
7. Do not disassemble the instrument without authorization, otherwise it will cause the sensor to malfunction and the system to crash.
Picture of PQWT-CL200 Automatic Pipe Water Leak Detector