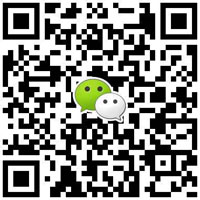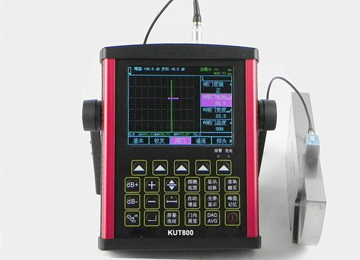 KUT700/800 NDT Ultrasonic Flaw Detector
GYH25 Oxygen Senser not only has the communication distance, large contact output power, local display, etc, with the development of science and technology and the progress of technology, GYH25 oxygen
Related Products
Features of KUT700/800 NDT Ultrasonic Flaw Detector
 * KUT700/800 NDT Ultrasonic Flaw Detector can finish high sampling rate with low noise;
*Full metal shell strong anti-interference performance.
*The probe automatic calibration function: "zero", "K", "front" and "velocity" material.
*100 independent detection channels, free storage, playback 300 A sweep waveform and data (can be expanded according to the needs of users);
*The powerful PC software, can export excel format of the inspection report.
*Inside the gate, the sound and light alarm, DAC alarm.
*DAC, AVG curves and can be sectioned, sampling point is not restricted, and can make correction and compensation;
*Automatic recording inspection process, and can be dynamic playback;
*Three kinds of probe mode: single, double, penetration;
*Automatic gain, echo envelope, peak memory function to improve the detection efficiency;
*Automatic display of the defect echo location (Depth-d, level-p, distance-s, amplitude-H);
*Angle and the K value of two input methods;
*Fast knob adjustment, convenient operation.
*B scanning function, clearly show the longitudinal section of the shape of defects.
*KUT800- 5measuring value display area, 1 main display area for amplifying display, 17 kinds of value types to choose from.
*KUT800- 2independent gate, can be measured independently, and can also be combined measurement.
*KUT800- Testing repeated firing frequency can be divided into five regulation.
*KUT800- The 5 menu color schemes for users to choose, can choose the imperial.
Parameters of KUT700/800 NDT Ultrasonic Flaw Detector



KUT700

KUT800

Measuring range

0-10000mm

0-10000mm

Gain

0-120dB

0-130dB

D-Delay

-20μs~+3400μs

Resolution

0.1mm(2.5mm~100mm) 1mm(>100)

P-Delay

0μs~99.99μs

Sound speed

1000~18000m/s

1000-20000m/s

Temperature

10℃~50℃

Humidity

20%~90%RH

Power

Li-battery

Working time

>10 hours

Display

LED true color

Size

210*156*38mm

225*170*50mm

Weight

1kg

1.8kg
Standard configuration:
| | | |
| --- | --- | --- |
| | Name | QTY |
| 1 | Main unit | 1 |
| 2 | power adaptor | 1 |
| 3 | probe connecting cable | 2 |
| 4 | Instrument case | 1 |
| 5 | Instruction manual | 1 |
| 6 | Straight probe 10mm 4MHz | 1 |
| 7 | Angle probe 8x9 60°4MHz | 1 |
| 8 | Certificate of approval | 1 |
| 9 | Warranty card | 1 |
Images of KUT700/800 NDT Ultrasonic Flaw Detector