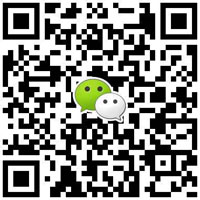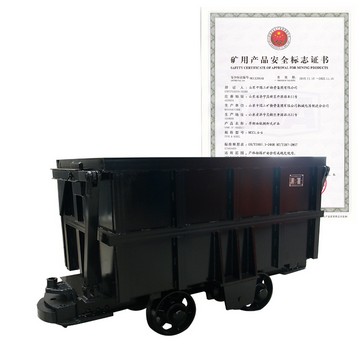 MCC1.6-6 Single Dumping Mine Car
Single Dumping Mine Car1,Made by high quality steel 2.Fast delivery 3.We are manufacturer. 4.Professional service
Related Products
Introduction Of MCC1.6-6 Single Dumping Mine Car
The MCC Side Dump Mining Car is a kind of high-efficiency, self-unloading operation equipment, which is incapable of itself and needs mine loading and unloading equipment for use with the traction locomotive. One or both sides of the car can be opened, and the mine car is tilted by means of an unloading curved track mounted on the unloading point, and the pull bar opens the side door for unloading.
1) Name: Single dumping mine car
2) Compamy: Shandong China Coal Industrial & Mining Supplies Group Co., Ltd.
3) Certificate: MA, ISO, SGS certificates
4) Origin: Jining, Shandong Province, China
5) Load: 3T,4T,5T,6.25T
6) Track Gauge: 600mm
Drop-side mine cars are suitable for the surface and underground mining of metal mine or other mine, to transport the ore, waste rocks and other materials along the underground tunnels and the surface working sites.
Parameters Of MCC1.6-6 Single Dumping Mine Car

| | | | | | | | | | | |
| --- | --- | --- | --- | --- | --- | --- | --- | --- | --- | --- |
| Model | Volume (M3) | Load   (T) | Gauge (mm) | Wheel base (mm) | Wheel diameter (mm) | Traction height (mm) | Traction Speed (kg/h) | Uninstall Angle | Turning Radius | Weight (Kg) |
| MCC1.2 | 1.2 | 3 | 600/720/900 | 600 | 300 | 320 | 12 | 40 | 10 | 1000 |
| MCC1.6 | 1.6 | 4 | 600/720/900 | 800 | 350/400 | 320 | 12 | 42 | 12 | 1663 |
| MCC2 | 2 | 5 | 600/720/900 | 1000 | 400 | 320 | 12 | 42 | 12 | 1830 |
| MCC2.5 | 2.5 | 6.25 | 600/720/900 | 1200 | 400 | 320 | 12 | 42 | 12 | 2505 |
| MCC3 | 3 | 7.5 | 600/720/900 | 1400 | 350 | 320 | 12 | 42 | 12 | 3050 |
| MCC3.5 | 3.5 | 8.5 | 600/720/900 | 1600 | 350 | 320 | 12 | 42 | 12 | 3500 |
| MCC4 | 4 | 10 | 600/720/900 | 2000 | 350 | 430 | 8 | 42 | 15 | 3850 |
| MCC5 | 5 | 12.5 | 600/720/900 | 2000 | 350 | 430 | 8 | 42 | 15 | 4350 |
| MCC6 | 6 | 15 | 600/720/900 | 2000 | 350 | 500 | 8 | 42 | 15 | 4900 |
Pictures Of MCC1.6-6 Single Dumping Mine Car