China Coal Group Donates Emergency Supplies To The Jining Municipal Party Committee
Since the outbreak of a new coronavirus-infected pneumonia in Wuhan, Hubei, from the central to the local, there has been a consensus and a difficult situation. As a large-scale enterprise with a high sense of social responsibility, China Coal Group actively responds to national and provincial and municipal government initiatives and calls. China Coal Group companies and all employees have made donations and materials for the fight against the epidemic on many occasions.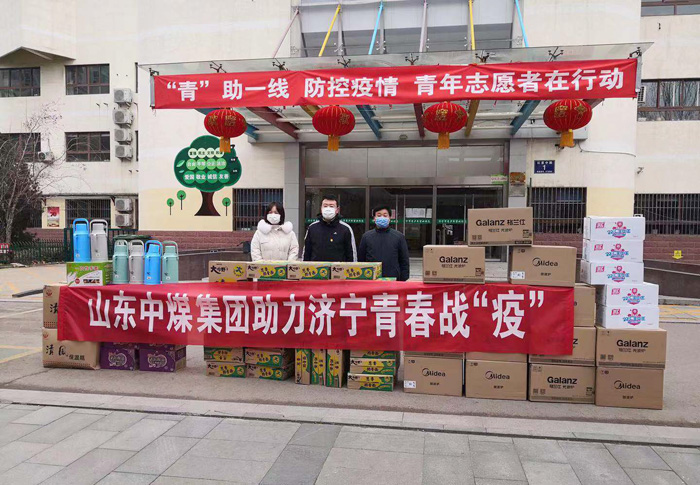 On February 7, China Coal Group Party Secretary, Deputy General Manager Feng Zhenying. China Coal Group Women's Federation Director Yang Qingqing represented China Coal Group to the Jining Municipal Committee of the Communist Youth League, and in response to the call of the Communist Youth League Committee, donated a group of The emergency materials donated by employees contributed to the fight against the epidemic! Sheng Zhenkai, deputy secretary of the Youth League and Municipal Committee of the Communist Party of China, warmly received Secretary Feng and Director Yang and his delegation. The delegation's municipal committee expressed its sincere gratitude to our group for its generosity and love.
Since the outbreak of the epidemic, China Coal Group has been active in responding to the charitable fundraising initiative of "Combating the New Coronavirus Infectious Pneumonia" sponsored by the Jining Charity Federation and the Red Cross, and supporting the frontline epidemic prevention work in Wuhan and surrounding epidemic areas . At the same time, at the initiative of the Party Committee of the China Coal Group, the trade union, the Communist Youth League, and the Women's Federation, all employees of the company's companies and functional departments have responded to the call and made donations in different ways and in different ways. The total donation amounted to more than 1 million yuan. People in China Coal use actual actions to help fight the epidemic!
We firmly believe that the people of the whole country will be united and united as one to win this battle! Here, China Coal Group pays tribute to the vast number of medical workers who are fighting to fight the epidemic, and expresses their gratitude to all the cadres and staff who donated money to support the crisis in the epidemic area. I wish Wuhan and the nation as soon as possible to obtain this new type of coronavirus pneumonia Overall victory!