China Coal Group Going To Vietnam Participate In 2019 Vietnam Energy Mining Technical Equipment Exhibition
From October 8 to 11, 2019 Vietnam Energy Mining Technical Equipment Exhibition will be held in Hanoi International Convention and Exhibition Center, Vietnam, as a well-known supplier of industrial and mining machinery industry, China Coal Group was invited to participate. On the afternoon of October 6, by China Coal Group Party Committee Secretary Deputy General Manager Feng Zhenying led the team, Group Deputy General Manager Shao Hua, Group Cross-border E-commerce Company Business General Manager Zhang Wen, Cross-border E-commerce Company Business Elite Zhu Yuanyuan the line flew by Guangzhou Baiyun Airport to Henei, Vietnam. At that time, our group will be dressed in the Vietnam exhibition, warmly welcome domestic and foreign merchants to visit the China Coal Group booth to visit and discuss cooperation.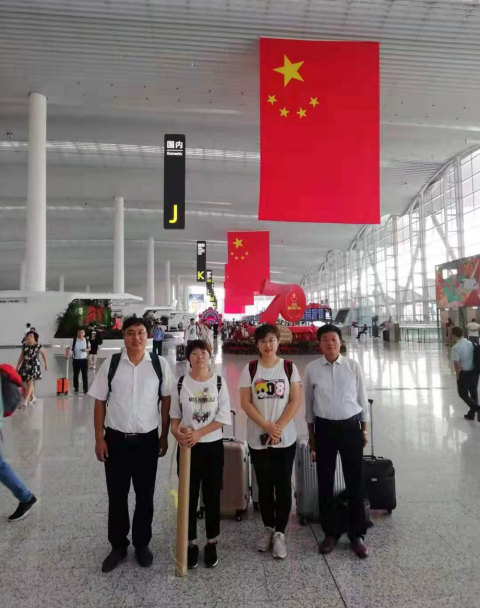 It is reported that the exhibition is hosted by the Vietnamese National Government, the Vietnam Ministry of Industry, the Ministry of Trade and other ministries and the Henei Municipal People's Government jointly hosted a large international exhibition, is one of Southeast Asia's leading brand exhibitions. It was founded in 1991 and has a history of more than 20 years. It attracts more than 400 exhibitors from home and abroad every year, and hundreds of Chinese companies participate. "Vietnam International Industrial Exhibition" is the largest and most influential industrial exhibition in Vietnam and even Southeast Asia. It is an important window and economic and trade exchange and cooperation platform for Vietnam's industrial sector.
The main exhibitors of this group are mining machinery, engineering machinery and other products. As a United Nations global procurement supplier and a member of the United Nations Compact Organization, in recent years, China Coal Group has vigorously expanded its overseas market, actively developed cross-border e-commerce, registered the "China Coal" trademark in 37 countries and regions, and obtained the EU 28 The use rights of coal trademarks in member countries have effectively opened up the international market. At present, more than 10,000 kinds of products produced and sold by China Coal Group are sold in 153 countries and regions around the world, with 480,000 customers worldwide, which has started the China Coal brand in the world!