Tiandun Security Company, A Subsidiary Of China Coal Group, Was Reported By Jining High-Tech Zone News
Recently, the Jining High-tech Zone News report on the topic of "China·Shandong Digital Economy Excellent Project (Product) Contest-A company in Jining High-tech Zone won the Excellence Award" as the title, and reported in detail the contest's outstanding award-winning company-Shandong, a subsidiary of China Coal Group Tiandun Security and Rescue Equipment Company and its self-developed intelligent new product "5G intelligence and fire-fighting robots and their command and control system" have been widely praised by all sectors of society.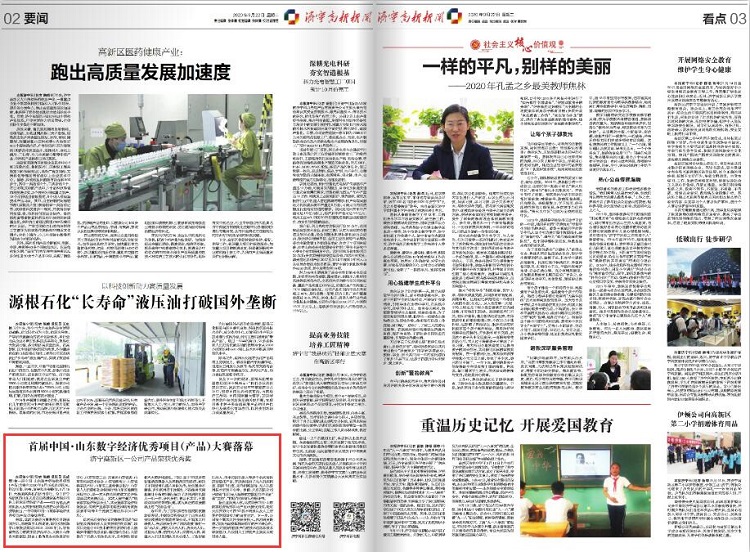 The report point out that Tiandun Security's award-winning project "5G intelligence and firefighting robots and their command and control system" is an intelligent firefighting robot based on 5G technology equipped with a variety of remote sensing devices. Through integration and optimization, it has greatly improved the level of robot intelligence. , With the multi-purpose of fire detection and fire fighting. At the same time, the intelligent fire-fighting robot and its command and control system based on 5G technology solve the problems of different types of robots fighting each other, equipment differences are not compatible, multi-machine connection is easy to interfere and confusion, and cannot be networked and statistically analyzed; it solves the problems of the past The problem of fire-fighting robots with one machine with one control, multiple machines with multiple controls, information is not shared, and cannot be networked and controlled by clusters is the "transformers" on the front line of rescue.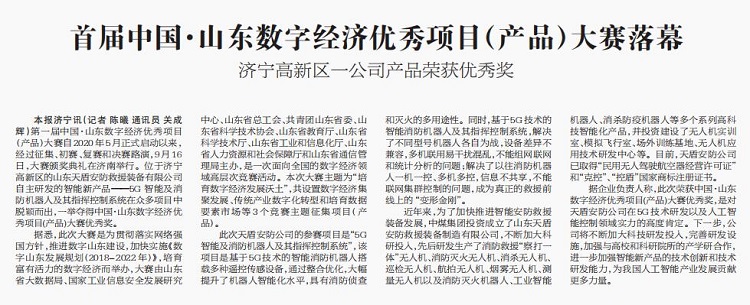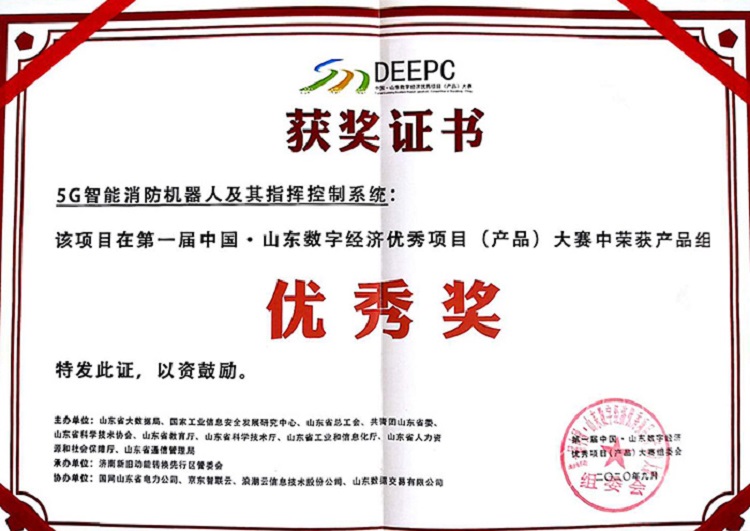 In recent years, in order to accelerate the development of intelligent security and rescue equipment, China Coal Group has invested in the establishment of Shandong Tiandun Security and Rescue Equipment Manufacturing Co., Ltd., has continuously increased scientific research investment, and has successively developed and produced firefighting and rescue Fire-fighting drones, killing drones, inspection drones, aerial photography drones, smoke drones, surveying drones, fire-fighting robots, industrial intelligent robots, anti-epidemic robots, and many other high-tech series Intelligent products, and invested in the construction of drone training rooms, simulated flight rooms, off-site training bases, and drone application technology R&D centers. At present, Tiandun Security Company has obtained the four national trademark registration certificates of "Civil Unmanned Aircraft Operating License" and "Kekong" and "Control Shield", which have played a positive role in promoting the development of intelligent equipment in my country!
In the next step, our company will continue to increase investment in scientific and technological research and development, improve research and development facilities, strengthen industry-university-research cooperation with universities and research institutes, and further strengthen the technological innovation and technological research and development capabilities of smart new products, and contribute more to the development of my country's artificial intelligence industry. More power!