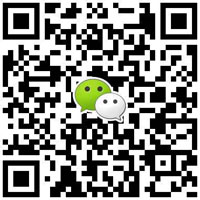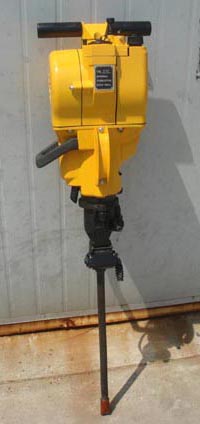 YN27C Internal Combustion Rock Drill is a hand-operated rock-drilling tool, composed of a gasoline engine, an air compressor and rock drill.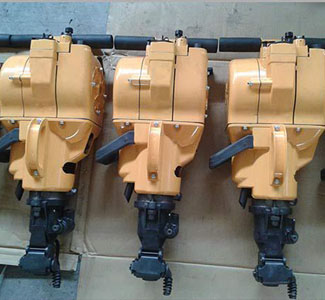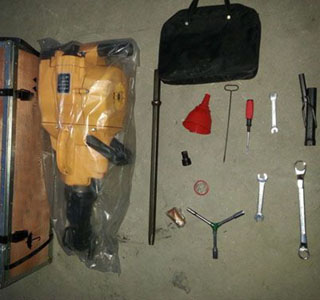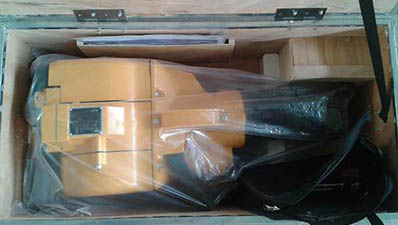 Its outstanding characteristic is that the stated functions can be realized by changing the hand handle according to the requirements without changing the inner parts of the machine head.
The Internal Combustion Rock Drill Type YN 27C has functions of drilling holes, cleavage, bruising, tamping and chiseling.Available for drilling, splitting breaking, ramming, shovelling.
Needless to replace the internals of the ingine head, just handle the handle to operate it.
Easy to operate. More timesaving and effortless. Drilling faster and more efficient.
Have reached the Tip-top level of the same field now.
Allowed to be replaced with the same kind of the domestic products.
Widely used in mining, road-construction, quarrying and national defense construction, etc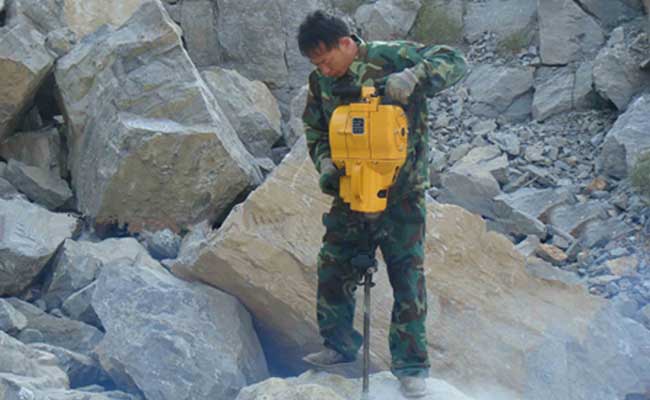 Pictures are for reference only as different product batch & specs.Please contact sales for confirm.
YN27C Parameters

| | |
| --- | --- |
| Model | YN27C |
| Weight | 27kg |
| Overall Dimension | 746*315*229mm |
| Engine | single cylinder, air cooled two strokes |
| Cylinder Diameter*Stroke Piston | 58*70mm |
| Rotating Speed of Engine | more than 2450r/min |
| displacement of engine | 185cm^3 |
| Carburetor | hand needle valve, no floating type |
| Ignition System | controllable silicon contactless system |
| Drilling Speed | more than 2450r/min |
| Max Drilling Depth | more than 250mm/min |
| Fuel Consumption | 01.2L/min |
| Tank Capacity | more than 1:14L |
| Gasoline-Lubrication Oil Mixing Ratio | 12:01 |
| End of Drill Rod Dimensions | hexagonal 22*108mm |
| Rotating Speed of Drill Rod | more than 200r/min |
| Clearance of Spark Plug | 0.5-0.7mm |