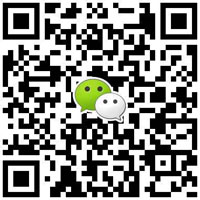 Railway Cement Sleeper
product description
Good quality and stable structure
Not afraid of water
Not afraid of sun Not afraid of corrosion
Cement sleepers are composed of cement, sand, stones, and high-strength rebar. They are not afraid of water, sun, or corrosion.It also has the advantages of strong stability, long use time, good insulation, and low maintenance cost.
Protect the rail position and gauge
Strong stability
Good insulation Strong cushioning
The cement sleeper is the support of the rail. In addition to bearing the pressure from the rail and transmitting it to the track bed, it also plays a role in protecting the position and gauge of the rail.
Railway
Cement Sleeper
When the train passes, it can be deformed appropriately
to cushion the pressure, but after the train passes, it
must be restored as much as possible.
Railway Cement Sleeper
Product advantages
Cement sleepers need to be steam demolded for one-time molding, with smooth appearance, hard inside, and containing multiple rebars.
cement
sand
Stone
High-strength rebar
02
Wide range of materials
Cement pillows have a wide range of wood sources, the same specifications, uniform elasticity, good insulation, high stability, are not affected by external conditions such as weather and temperature, and have a long service life without decay.
03
Meet the demand for large volumes
Prestressed concrete sleepers can not only save a lot of high-quality steel, but also have long service life, good track stability, and can meet the requirements of high speed and large transportation volume.
Railway Cement Sleeper
Compact
structure
Increased
service life
Hard and
durable
Good track
stability
Railway Cement Sleeper
Precautions for use
Carrying and transporting sleepers should comply with safety regulations
1 Vehicles with fixed frames should be used for road sleeper transportation. The transport vehicle should be suitable for the size of the sleeper. The number of loading layers should not exceed 6 layers. After loading, it should be tied firmly to prevent displacement during transportation.
2 Sleeper railway transportation should be loaded in accordance with the loading plan approved by the railway department.

3 When loading the car, put two triangular wedges between each stack of sleepers to prevent collision and damage during the transportation of sleepers.
Railway Cement Sleeper
Precautions for use

Adhere to the business philosophy of customer-centered and win-win with customers

Export to more than 124 countries
and regions

Shandong China Coal Industrial & Mining Supplies Group Co.,Ltd (hereinafter referred to as China Coal) is a group company, which is a collection of e-commerce, machinery manufacturing, software, research and development, modern logistics of large diversified industrial group. The group has 100 million yuan registered capital , with more than 1100 employees.

At present, the group signed up for "China Coal" trademark in the European Union, United States, Russia, United Kingdom, Taiwan, Macao, Singapore, Indonesia, Israel, and other countries, also get the right to use the trademark of the United Kingdom and Taiwan. China Coal is to establish long-term, broader economic and trade cooperation and strategic partnership with a number of large state-owned enterprises and customers.