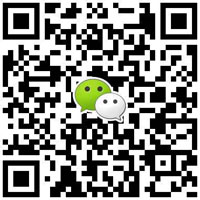 Inclined-shaft Man Car
Product introduction
Safe transport personnel
The inclined-shaft man car is one of the safety equipments for all kinds of mine inclined shaft transport personnel.
It is towed by winch or hoist. It can be used independently for the first car. It can also be operated by the first car and trailer and tail car.
It is an effective and safe transporter.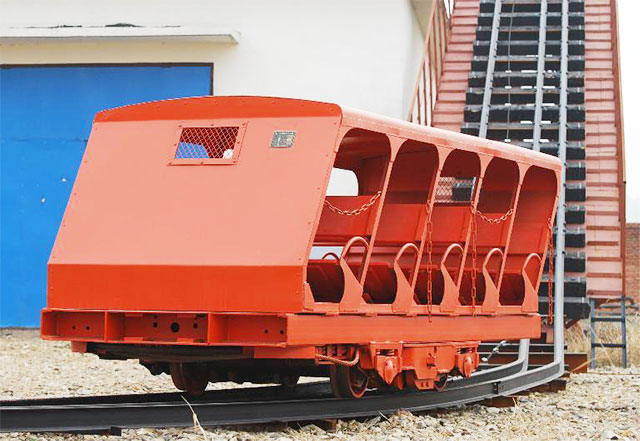 Our quality is always the same
Quality
Assurance
Factory
direct sales
Material
safety
Exquisite
workman-ship
Inclined-shaft Man Car
Structural features
According to the different braking forms, it can be divided into two types: the claw type (XRC) and the holding rail type (XRB).
The inclined well car is composed of a frame, a steering gear, a brake, an automatic braking system, a manual braking system, a flat lock, a coupling pin and a ball head mechanism.
The inclined well car is provided with a flat lock composed of a counterweight lever, a support, a limit plate and a slip in the automatic braking system.
Compliance with safety rules
Important safety equipment for transporting personnel in mine inclined shafts. Inclined wells can be pulled by winches and transported safely and reliably in inclined wells with inclination angle not more than 30°. It can also be combined into a column by head and tail.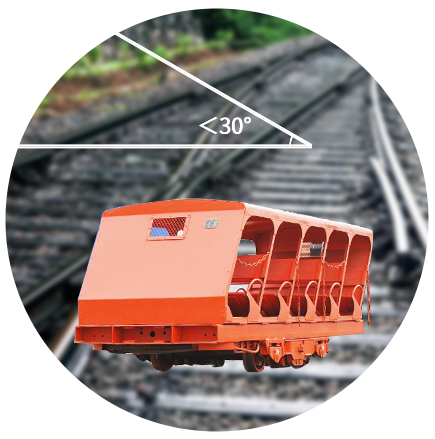 To ensure the safety of staff
If it is in transit When the rope is broken, the claw of the person's car is automatically dropped into the track wooden pillow, and under the action of the damper resistance, the vehicle is smoothly stopped to ensure the safety of the staff.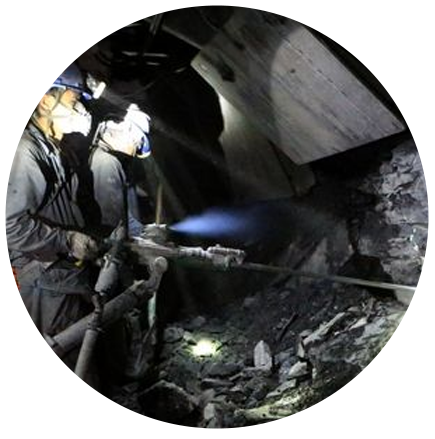 Inclined-shaft Man Car
Product parameters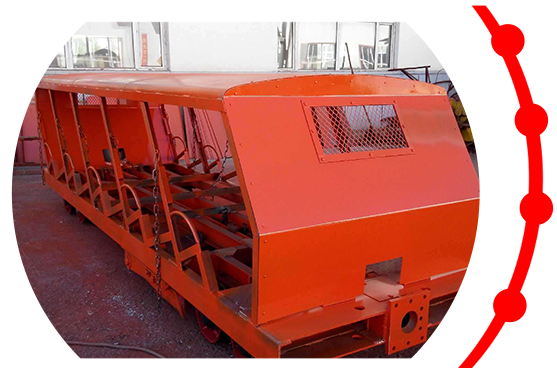 The ball joints used in the inclined wells are very effective, which overcomes the collision of the cars and the cars when they go up and down.

Solved the problem of the connection of the train in the slope and the turning section

The train and the connecting vehicle are used together, the structure is reasonable, the safety guarantee is high, the accident is reduced, the cost is low, the appearance is elegant, and the operation is easy.

For a safe manned tool in the mine, it is very important to ensure the safety, operation and maintenance of personnel.

Parameters of Underground Mining Inclined-shaft Man Car
Curve radius Horizontal direction m 12 Vertical direction m 12
XRC10-6/6 XRC15-6/6 XRC15-7/6 XRC15-9/6 XRC20-9/6
Maximum traction Km 60
Maximum speed m/s 4
Roadway inclination angle 6-30°
Bogie center distance 3.2
Rail distance m 0.6 0.762 0.9 0.9
Number of persons 10 15 15 15 20