Flow Meter
Electromagnetic flowmeter
Conductivity mediums like acid, alkali,
juice, milk, water, waste water, etc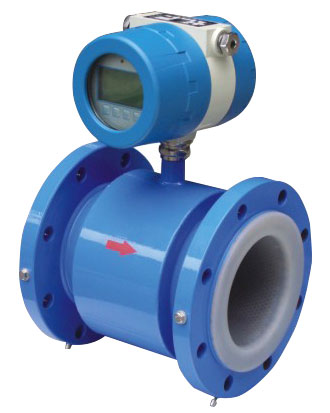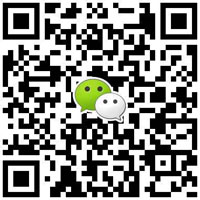 Flow meter
Product introduction
intelligent liquid turbine flowmeter is the use of turbine flow sensor of ultra low power single chip
microprocessor technology advanced and show that the new intelligent instrument product integration, using double crystalfiel display,
and has the advantages of compact mechanism, clear reading,high reliability, free from outside
interference power, anti lightning, low cost advantages.
PP Adblue/Def Turbine Flow Meter
Product
display
advantage
High accuracy,
Durable and Compact;
Two cumulants
(1 resetting, 1 accumulating);
Gallon or Liter Option;
PPC body; Also for chemical
industry, Aus32\urea \medicine
and other corrosive medium
measurement
Product Details
Basic Info
Let you know more about
the product
Measuring Principle
Thermodynamic
Type
Turbine Flow Meter
Accuracy
+-0.2-0.5%
Sensor
Tube/Flange
Export Markets:North America, South America, Eastern Europe, Southeast Asia,
Africa, Oceania, Mid East, Eastern Asia
Dn50 Mass Flow Meter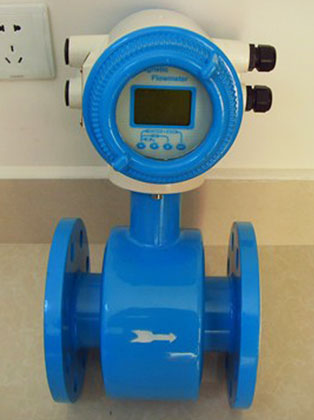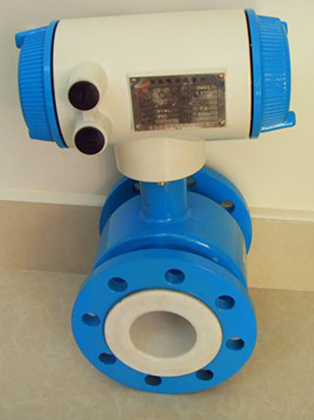 Dn50 Mass Flow Meter for Measuring Liquids (Water, Fuel, Rude Oil, Gasoline, Diesel, Solvent, Slurry) or Gas
Application: Our Flow Meters are popular used in the fields of Petroleum, Petrochemical, Chemical, Pharmaceutical, Food Industry,
Electrical, Metallurgical, Building-material, etc.
Product Description
P Series Coriolis Mass Flow Meter
Measured Medium: Liquid, Gas, Grout
Mass Flow Error: +- 0.1%( Liquid); +- 0.5%( Gas)
Density Error: +- 1kg/m3
Size: DN50
Flow Range: 0~94500kg/h
Temperature Range: -40 Degree Celsius~+350 Degree Celsius
Materials: 316L&304
Process Connects: Flanges
Flanges Size: DN50
Output Signal: 4~20mA, 0-10kHz, RS485; HART Protocol
Power Supply: 85VAC~265VAC/18VDC~36VDC
Installation Type: Divided Installation&Integrated Installation
D8800 Series vortex precession flow meter
Pressure transducer that measures the mass flow rate of steam, gases and liquids. The Pana Flow vortex flow meter measures velocity, temperature and pressure in the same location, which provides more accurate process measurement. Integrating pressure and temperature simplifies system complexity and helps minimize initial capital costs, as well as reduce the installation costs. A wide range of options and meter configurations are available to meet your specific application requirements.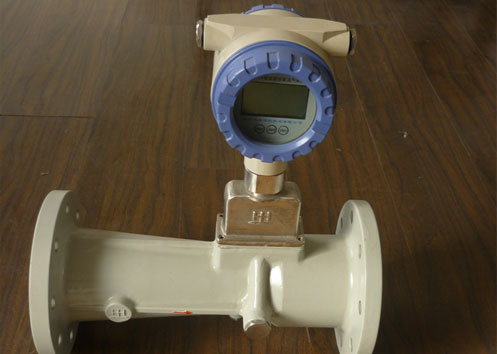 This type of meter also operates by detecting vortices. However, in this device, the fluid is forced into a swirl condition by swirl-producing vanes, or swirl blades. The center of the vortex becomes displaced from the meter centerline and follows a helical path (precession) as it moves downstream through an enlargement. This precession causes fluctuations in fluid pressure and velocity. A sensor placed downstream from the swirl blades detects and measures the frequency of the precession. This frequency is linearly proportional to flow rate.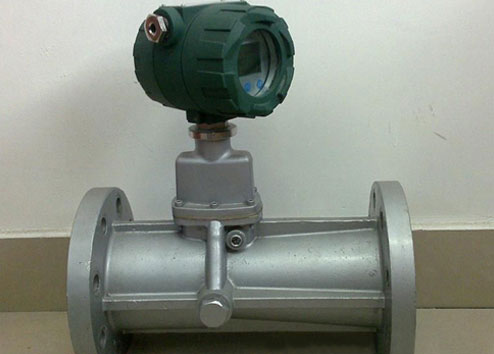 density, and mass flow using a single meter
Significant cost savings through reduced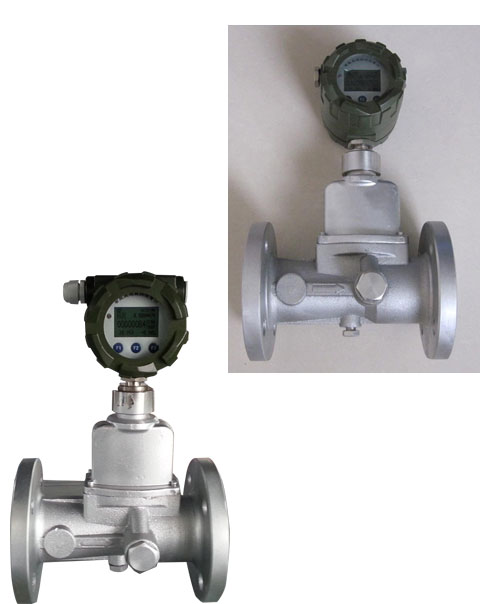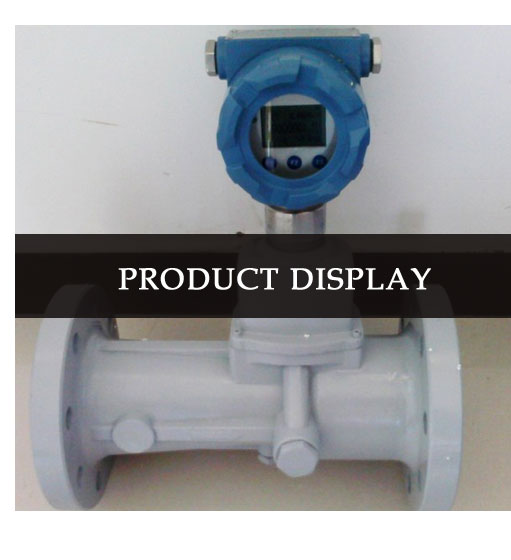 Flow measurement is part of the science and technology, it has to do with the national economy, national
defense construction,scientific research has a close relationship. Do this work, to ensure product quality,
improve production efficiency, and promote the development of science and technology plays an
important role, especially in the energy crisis, industrial production is higher and higher degree
of automation in modern times, flow meter in the position and role of the national economy
is more obvious.
More
product display
Our company products and sales of various
types of flowmeter