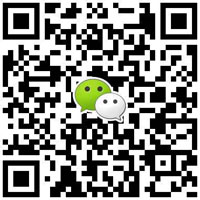 Pneumatic Rock Drill Introduction
YT29A air leg rock drill is a kind of high efficiency air leg rock drill machine.
cylinder- piston assembly
air distributing device
steel rotary mechanism
control valve
flushing-blowing
Pictures are only for reference as different product batch & specs.
Please contact our sales staff for confirm.

YT29A air leg rock drill apply in hard rock on the rock drill operation, it has strong adaptability to the working conditions.

Combined with Model FY250 Oil reservoir and Model FT160A or FT160B Air-leg

Suitable for wet drilling under various of rocks at aclinic and incline orientation,it can also use in the trolley withoutAir-leg.

.The product is energy efficiency, Its components has long life and durable.
Pneumatic rock drill tips
01

Compressed air should be dry, air pressure should maintain 500kPa; Use clean soft water, in the last resort when using acid or alkaline water, inject some lubricating oil, turn off the water and no-load drill after the completion of the drilling process.

02

Clean and reload the new air drill before using it, no-load drill after reloaded to check if it is normal. But no-load drilling process should under 2-3 mins.

03

Clean pipe and routine maintenance and lubricate regularly make sure rock drill works in good condition.

04

Inlet compressed air befor water, and should stop lnleting water first. Water pressure should be lower than compressed air pressure to prevent water from reflowing into rock drill cylinder.

05

Adjust pressure valve when the steel rotary mechanism moving slowly, shutdown YT29A rock drill if steel rotary mechanism stop moving and invalid after reducing air-leg axial trust.

06

Wipe couplings clean and connect hydraulic hoses to an unpowered (not activated) hydraulic source.

07

Remove the tool steel. With a clean object, push the piston through the bushing to it's inner most position. Remove the object and using the grease nipple located in the nose assembly, lubricate the bushing

08

Failure to grease the nose assembly every 8 hours of operation will cause the drive system to stop rotating.

09

Clean off any accumulation of particles from beneath the trigger area. Spray with a light oil and wipe off excess.

10

Check that the drill bushing, latch, and roll pins are in good working order. If the shaft of a new drill can be turned more than 20º in the drill bushing, or if the drill collar is cracked, the drill bushing must be replaced.

11

During long-term storage, the striking piston must be protected against corrosion.

Pictures are only for reference as different product batch & specs.
Please contact our sales staff for confirm.
Weight
26.5 KG
Size
659*248*205mm
Air consumption
≤65L/S
Drilling Frequency
≥37HZ
Air pipe inner Dia.
25MM
Water pipe inner Dia.
13MM
Drilling Hole Dia.
34-45MM
Drilling Depth
5M
Shank Size
22*108mm/25×108±1mm
Air pressure
0.4- 0.63Mpa
FT160A Air leg:
Weight
17KG
Length
1668MM
Pushing stroke
1338MM
Cylinder diameter
65mm
FY250 Oil Reservior:
Weight
1.2KG
Oil capacity
250ML
FT160B Air leg
Length
1428mm
Weight
16kg
Pushing stroke
1098mm
Cylinder diameter
65mm