PRODUCT DESCRIPTION
JH PROP PULLING WINCH
Explosion-proof JH Prop Pulling Winch is mainly for underground prop pulling, transportation, zplacing ground anchor,and chute shifting.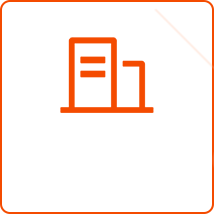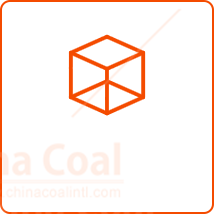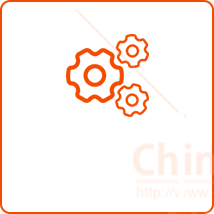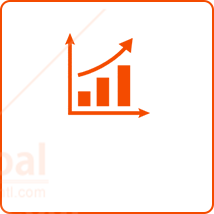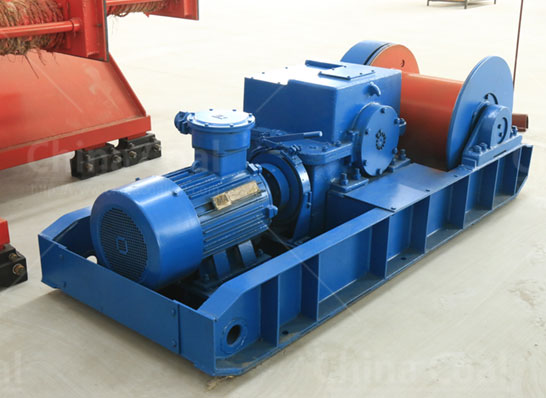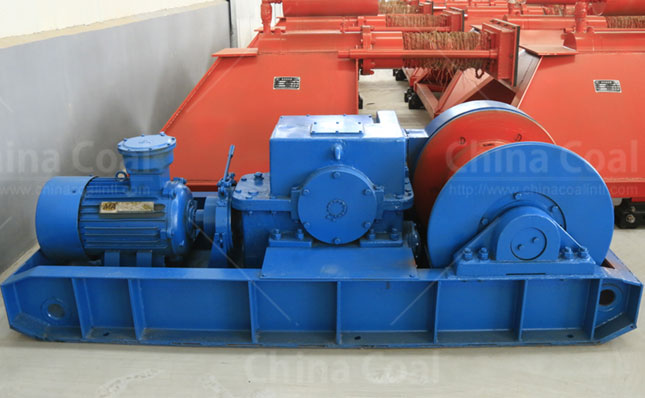 JH series prop pulling winch adopted spherical worm gear pair drive, compact structure, are symmetrically and rectangle arranged with the sledge-shaped chassis, smooth and flexible for underground self-moving.
MAIN PARAMETER
JH PROP PULLING WINCH
Model Parameter
Jh-5
Jh-8
Jh-14
Jh-20
Jh-30
Steel wire ropeaverage static tension (KN)
50
80
140
200
300
Steel wire rope (m/s)average speed
0.17
0.12
0.115
0.118
0.13
Drum
Diameter* width (mm)
276*372
280*230
400*317
430*530
550*560
Steel wirerope
Rope capacity (m)
80
100
130
170
220
Diameter
15.5
17
21.5
24.5
30
Construction
6*19
6*19
6*19
6*19
6*19
Nominal extension strength (Mpa)
1550
1550
1550
1550
1570
Explosion proof motor
Model
ybj7.5-4
ybk2-160m-6
ybk2-200l1-6
ybk2-200l2-6
ybk2-280s-4
Power (KW)
7.5
7.5
18.5
22
45
Voltage (V)
380/660
380/660
380/660
380/660
380/660
Rotate speed (r/min)
1450
970
970
970
980
Overall sizelength* width* height
1450*512*515
1550*530*570
1955*680*815
2560*968*797
3300*1077*1034
Winch weight (including motor)
620
650
1350
2600
4460
OPERATING CONDITIONS
JH PROP PULLING WINCH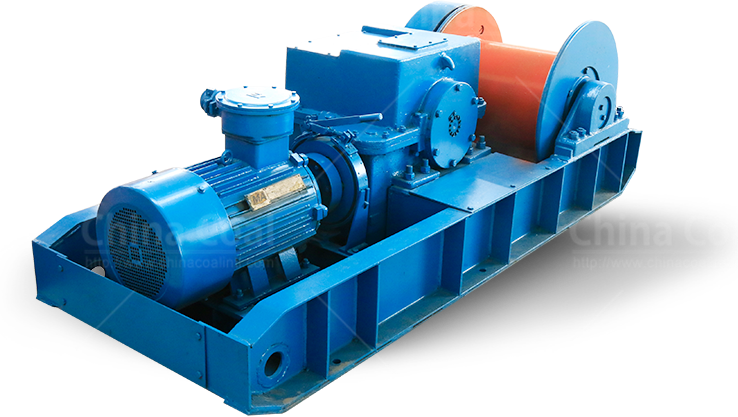 The prop pulling winch should be at an ambient temperature of -10℃~+40℃, the relative ambient temperature should not exceed 95% (+25℃), and the methane, coal seam, hydrogen sulfide, carbon dioxide, etc. in the surrounding air should not exceed the requirements of the "Safety Regulations for Coal Mines" In mines with the required safety content, the working system is low-speed and heavy-duty discontinuous.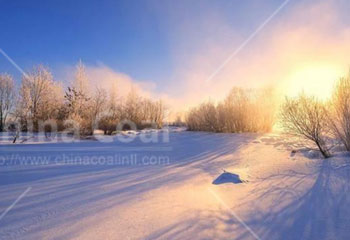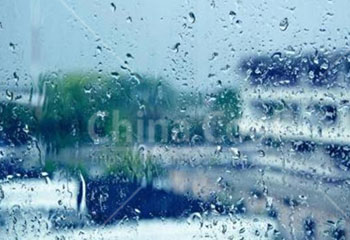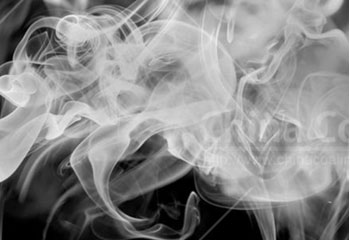 PRODUCT STRUCTURE
JH PROP PULLING WINCH
The prop pulling winch is mainly composed of five parts: electric motor, helical gear, turbine box part, drum and base.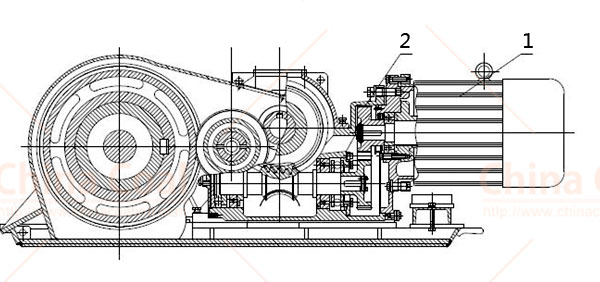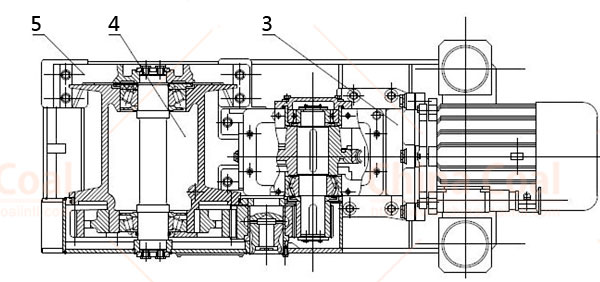 01-ELECTRIC MOTOR
02-HELICAL GEAR
03-TURBINE BOX PART
04-REEL
05-Base
COAL SAFETY CERTIFICATION
JH PROP PULLING WINCH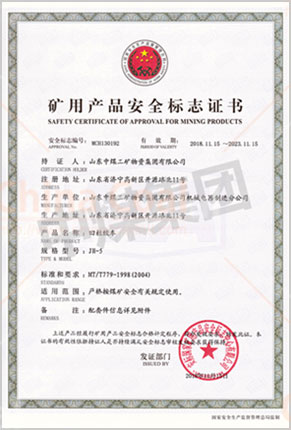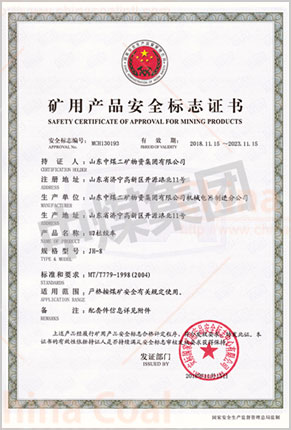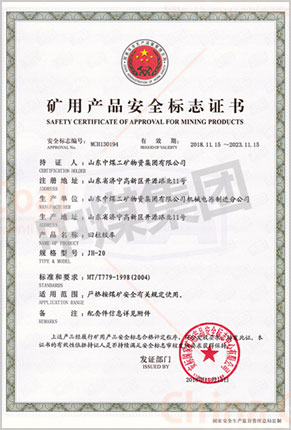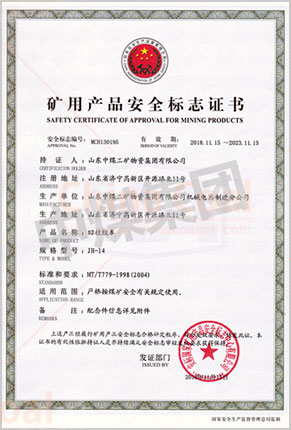 OUR STRENGTH
JH PROP PULLING WINCH

Shandong China Coal Industrial & Mining Supplies Group Co.,Ltd (hereinafter referred to as China Coal) is a group company, which is a collection of e-commerce, machinery manufacturing, software, research and development, modern logistics of large diversified industrial group.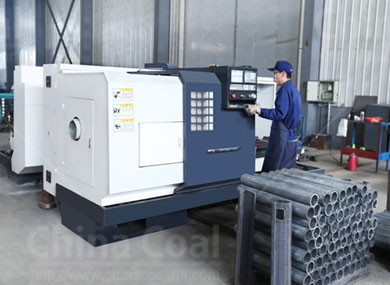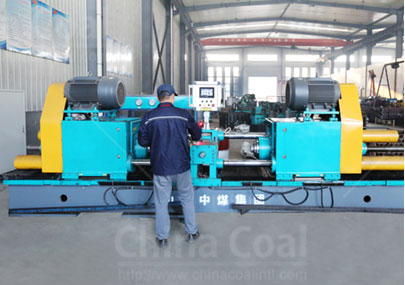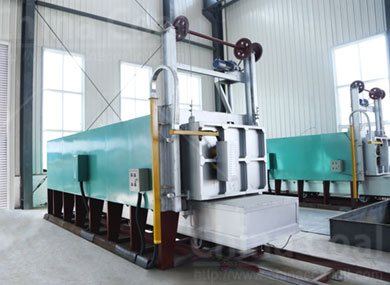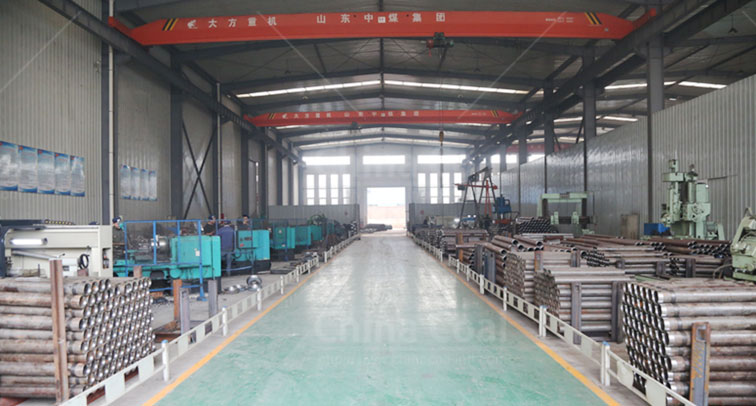 Tailored according to customer requirements, provide a full set of solutions, Multi-device on-site fusion processing, strict control of each process.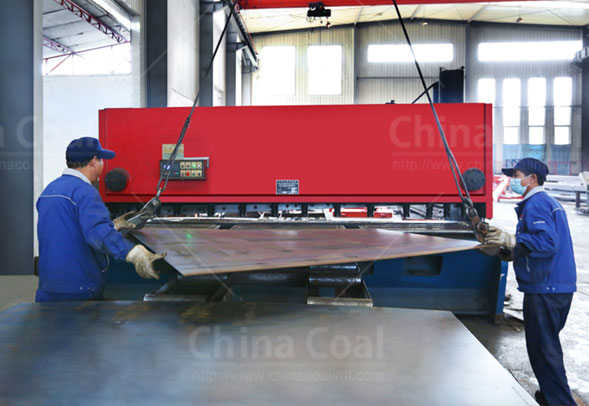 We have a high-tech intelligent manufacturing workshop,From raw material selection to finished products, we strictly control every production process and quality,Quality inspection to ensure product safety and reliable quality!