0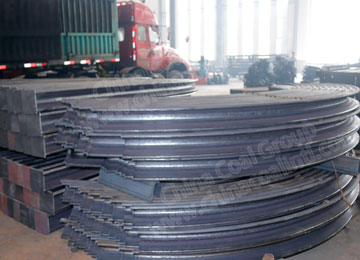 Mine support steel
Mine support steel is a side steel support with the surface like the English letter
Related Products
Introduction Of Mine support steel
Mine support steel is a side steel support with the surface like the English letter "U" of the steel, sometimes appear before the side streets Japanese letter "ひ" shape. Mine support steel is mainly used mine support, making U-shaped steel bracket U-shaped steel bracket may be drawing processing, quality stable and secure documents are complete and reliable.
Parameters Of Mine support steel
Material:20mnk  Q275
Detail parameter :
18U height:99mm thickness:10mmthory:18.96kg/m
25U height:110mm thickness:17mm Theoretic Weight :24.76kg/m
29U height:124mm thicness:16mm Theoretic Weight :29kg/m
36U height:138mm thicness:17mm Theoretic Weight :36kg/m
Mine support steel main characteristics: under pressure, support time, easy to install is not easy to deformation, etc.
Pictures Of Mine support steel