China Coal Group Sent Another Batch Of Fixed Mining Cars To Henan Province
Following the first batch of fixed mining cars on June 1st, was successfully delivered to Xinxiang City,Henan Province . On the afternoon of June 3, the second batch of fixed mining car was sent to Xinxiang City, Henan Province. Due to the large number of orders from customers, in order to ensure quality and quantity, the goods were issued in batches after strict inspection.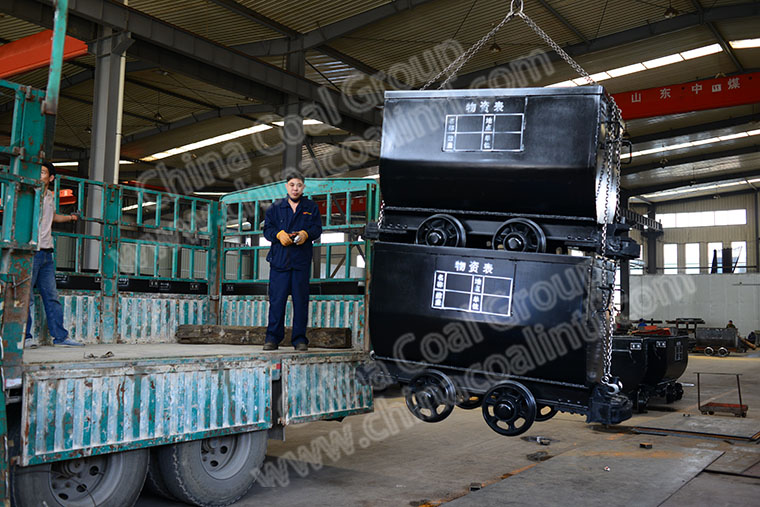 The fixed mining car shipped this time is a hot-selling product of our group. It has successfully passed the national mine product safety certification. The mine car has been innovatively improved on the basis of the traditional mine car, with simple structure, strong and durable. It has many advantages such as small drag coefficient, large carrying capacity and convenient maintenance. It has been well received by domestic and foreign customers since it was put into the market, and the market sales are very good. In addition, our group can also manufacture all kinds of special-shaped mine cars according to the special requirements of customers. Welcome domestic and foreign merchants to visit our company for inspection!
As a designated production unit of coal mine special equipment and accessories products, China Coal Group actively responds to the requirements of national safety production, strictly controls product quality, and strives to improve product quality and safety level. More than 80 mining products have successfully passed national mining products. Safety certification has greatly enhanced the Group's core competitiveness. In 2019, our group will adhere to the corporate spirit of being responsible to the country, responsible to the society and responsible to customers, aiming at returning not only new but also old customers with better products and sincere service!