China Coal Group Hold 2019 E-Commerce Company Management Cadre Training
In order to further strengthen the cadre's sense of responsibility, improve the ideology and service level of cadres, and ensure the successful completion of the 2019 annual task. On the afternoon of January 28, China Coal Group 2019 e-commerce company management cadre training the class opening ceremony ishold in the conference room of China Coal Group Office Building. China Coal Group Party Secretary and Executive Deputy General Manager Feng Zhenying, E-Commerce Company General Manager Group Executive Deputy General Manager Li Zhenbo, Group Deputy General Manager Fan Peigong and other leaders participated in the ceremony.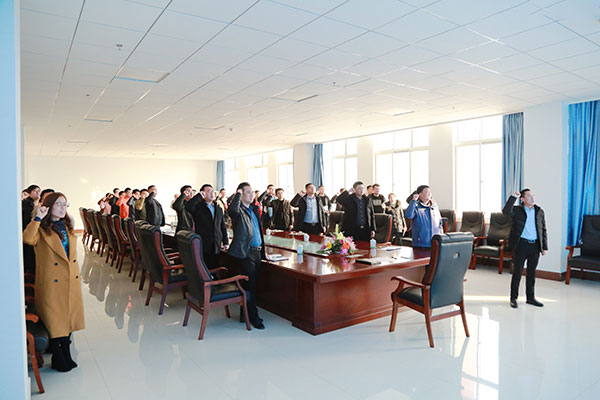 At the opening ceremony, the cadre was first sworn to: resolutely implement the group's decision-making, maintain a high degree of consistency with the company, serve the China Coal Group wholeheartedly, strictly abide by professional ethics, fulfill its duties, unite and cooperate, be good at managing people, be pragmatic and efficient, and be brave in responsibility. Lasting attention to performance, pioneering and innovating, never stop... A powerful pledge, a high-spirited ambition, expresses the confidence and determination of the new cadres who are loyal to China Coal, dedication to China Coal, and construction of China Coal!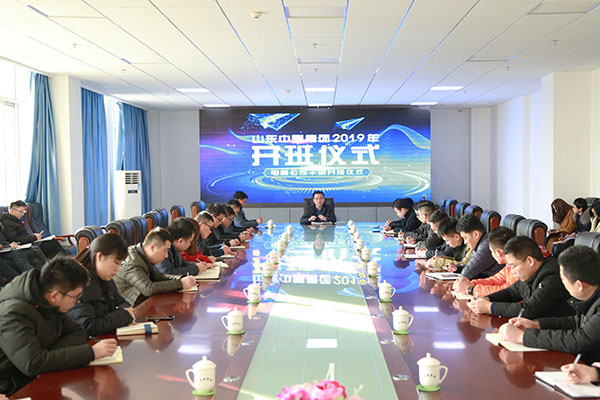 Subsequently, Group Executive Deputy General Manager And E-Commerce Company General Manager Li Zhenbo gave a speech at the opening ceremony. He point out that in 2018, with the joint efforts of all cadres and employees, the Group's work has achieved overall victory and presented a good momentum of development. In 2019, as a leading cadre, it is necessary to create new achievements with new ideas and realize the Group's Leap-forward development, I hope that everyone will study hard and be a cadre talent who dares to take responsibility and maintain a high degree of consistency with the group company to ensure the successful completion of the Group's 2019 annual tasks.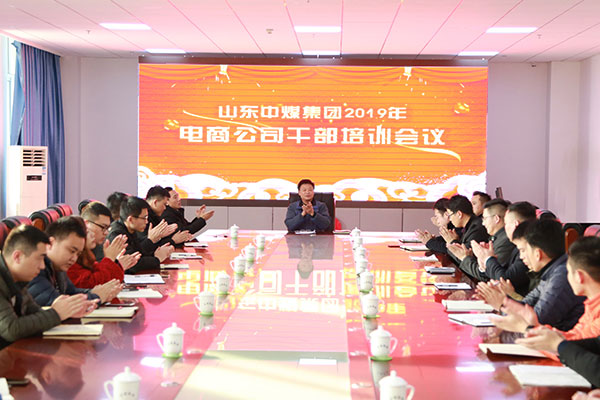 Finally, Group Party Secretary Executive Deputy General Manager
Feng Zhenying
make an important speech. Mr. Feng said that the training of cadres is an important part of the work of the two committees this year. It is also an important measure to adapt to the new development of the group, strengthen the training of cadres, and improve the quality of cadres. I hope that through the oath and study, we will further enhance the sense of mission and responsibility of the newly appointed cadres, establish a sense of the overall situation, abide by the principles of the law, fulfill the mission of the cadres, and be a leading cadre who is law-abiding, honest and responsible, and responsible for the reform of the group. Development contributes wisdom and strength!