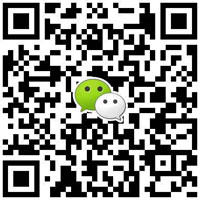 Introduction
The mine car wheel set,aka railroad vehicle wheel set, can be divided into cast iron wheel set and cast steel wheel set.
We can produce all kinds of ore wheel, for example: 600 gauge diameter of 300, 600 gauge diameter ore wheels of ore wheel, and the material of the 350 steel and cast iron two kinds, shaft thick have 50 mm, 55 mm, 60 mm, 75 mm diameter gauge, 600 round of 200, 240, 300, and 350 are all in stock, gauge 762, 900, 1435 to be customized.
Features
1. Material: cast steel or cast iron.
2. Constitute: two wheels, one axle, four bearings, and other parts.
3. Loading capacity: 1-25tons.
4. Wheel sets gauge: 600mm, 762mm, 900mm, and etc.
5. The type of the wheels: hollow wheel sets and solid wheel sets.
6. The diameter of the wheels: 300mm, 350mm, 400mm, 450mm.
7. The material of the axle: 45# steel, or Q235.
Parameters
Model
Mine Car Weight
kg
Gauge
mm
Wheel Diameter
Max Axle Distance
of wheels
Min Distance
of covers
Axle diameter
ZBL600/300
≤2400
600
300
808
510
60
ZBL762/300
762
970
672
ZBL900/300
900
1108
810
ZBL600/350
≤6700
600
350
850
490
80
ZBL762/350
762
1012
652
ZBL900/350
900
1150
790
ZBL600/400
≤9000
600
400
870
476
95
ZBL762/400
762
1032
638
ZBL900/400
900
1170
776