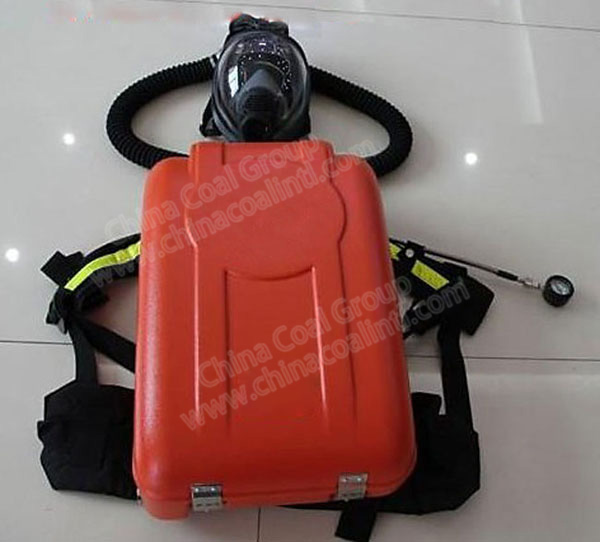 RHZYN240 Positive Pressure Firefighting Breathing Apparatus Set
Compressed Oxygen Firefighter Oxygen Breathing Equipment is made by the company independent R&D. Fully mix of domestic and foreign similar products of advanced technical features, and combined with Ch
Related Products
Product Introduction Of RHZYN240 Positive Pressure Firefighting Breathing Apparatus Set
Breathing Apparatus Set,Firefighting Breathing Apparatus Set,Firefighting Apparatus is made by the company independent R&D. Fully mix of domestic and foreign similar products of advanced technical features, and combined with China's coal mine and fire industry status quo design and development of safety protection products. Structure design reflects the reliable performance, small in size, light weight, comfortable wearing, use convenient maintenance, as toxic or harmful gases or hypoxia conditions provide the safety of emergency rescue and disaster relief respiratory protection, which is more suitable for the rescue team in the underground roadway narrow environment using needs.
This product testing by the National coal mine explosion proof safety mining equipment inspection center detect qualified, and obtained the Mine product safety mark certificates. Through the national fire equipment quality supervision and test center testing qualified, get finalize the design certification.
Features & Benefits
Spherical larger vision mask, have permanent anti-fog, and anti-scrape wear resisting ability, can keep the mask visual effect for a long time.
Advanced exhaust structure design to save gas source, which can guarantee the use time is better than the rating.
Gasbag with high quality material, reduce the air resistance to deformation, make breathing easier.
Large cross-section hose breathing, breathing more comfortable.
Special structure proportional valve, make the oxygen supply more stable.
Unique cooler lid design improvements, don't need to uncover respirator shell, ice can be easily replaced.
Harness can be easily adjusted to fit any size user.
Main Parameter Of RHZYN240 Positive Pressure Firefighting Breathing Apparatus Set
| | |
| --- | --- |
| Model | RHZYN240 |
| Exhalation resistance | ≤600 Pa |
| Inhalation resistance | 0~600 Pa |
| Oxygen supply ration | ≥1.4 L/min |
| Automatic oxygen supply ration | ≥80 L/min |
| Manual oxygen supply ration | ≥80 L/min |
| Automatic opening pressure of supply valve | 10~245 pa |
| Opening pressure of bleed valve | 400~700 pa |
| Inhaling concentrations of carbon dioxide | ≤1% |
| Inhaling oxygen concentration | ≥21% |
| Alarm volume | ≥70 bB(A) |
| Alarm time | 30~60 s |
| Rated service time | 4h |
| Oxygen bottle rated working pressure | 20 MPa |
| Oxygen bottle volume | 2.4 L |
| Oxygen storage | ≥440 L |
| Calcium hydroxide | ≥2.1 kg |
| Size | 580*385*165 mm |
| Weight(without calcium hydroxide & oxygen) | 10 kg |
Figure Photos Of RHZYN240 Positive Pressure Firefighting Breathing Apparatus Set