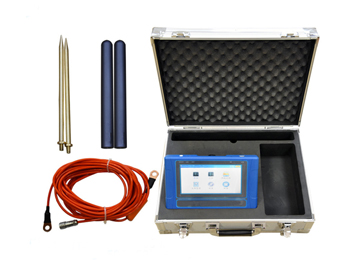 PQWT-TC500 Portable Easy Operation Ground Water Detector
PQWT-TC500 Portable Easy Operation Ground Water Detector Directly automatic form map in the instrument as soon as complete measurement! No need transfer measurement data from underground water detecto
Related Products
Introduction of PQWT-TC500 Portable Easy Operation Ground Water Detector
1. PQWT-TC500 Portable Easy Operation Ground Water Detector Directly automatic form map in the instrument as soon as complete measurement! No need transfer measurement data from underground water detector to computer!
2. Alloy electrode rod and imported cable.
3. This  long range underground water detector is with 7 technology and appearance design patents
4. Instrument language support Chinese, English, French and Arabic.
5. We are the leader of geological exploration underground water , mine, cavity and metal detector
6. Our institute has ISO9001, SGS certificate and BV certificate!
Parameters of PQWT-TC500 Portable Easy Operation Ground Water Detector
Model no.

depth

Accuracy

channel

Frequency(fx)

LCD

P.S.

PQWT-TC150

150 meters

0.01mv

4

Single fx, three fx and 33 fx

Industrial 7 inch HD touch screen

DC 12V

400m/Ah

Built-in battery

PQWT-TC300

300meters

0.01mv

6

Single fx, three fx and 40 fx

Industrial 7 inch HD touch screen

DC 12V

400m/Ah

Built-in battery

PQWT-TC500

500meters

0.01mv

8

Single fx, three fx and 56 fx

Industrial 7 inch HD touch screen

DC 12V

400m/Ah

Built-in battery
Images of PQWT-TC500 Portable Easy Operation Ground Water Detector