China Coal Group Participate In The Recruitment And Employment Of Retired Military Personnel In Jining City
On the morning of June 29, the Jining City Retired Military Affairs Bureau and Jining City Human Resources and Social Security Bureau and the Communist Youth League Jining Municipal Committee jointly sponsored the Jining City retired military personnel employment and entrepreneurship and "send a post to the military camp" special recruitment meeting in Jining City Human Resources The market was held, and Li Haiyang, deputy mayor of Jining City, went to the job fair to inspect and guide the retired military to work and start a business. China Coal Group was invited to participate in the job fair. Party group secretary, executive deputy general manager, retired military officer Feng Zhenying, group labor union chairman, retired military officer Xu Wei, and group human resources minister Feng Yuyang went to recruit talent for the development of the group.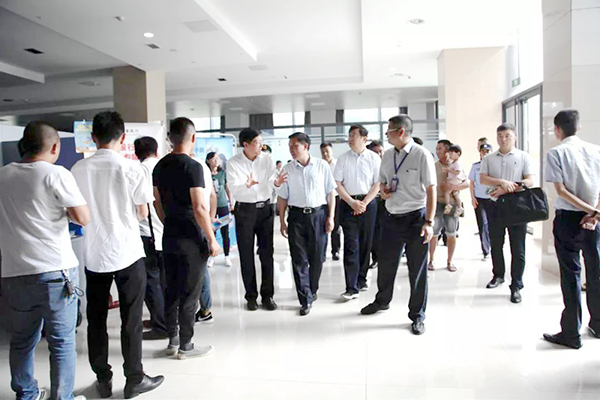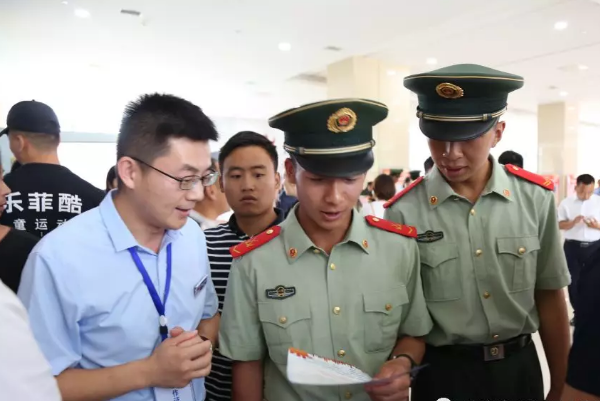 This time, our group mainly recruits e-commerce, cross-border e-commerce, offline sales commissioner, web page artist, network promotion commissioner, JAVA engineer, Web front-end, UI design, CNC lathe worker, welder, assembler, UAV pilot and other posts. At the job fair site, staff patiently retired to each interested army. The development history, future direction and Prospect of China Coal Group were introduced in detail. The group's strong group strength, good career prospects and generous welfare benefits attracted a large number of veterans to consult and send resumes.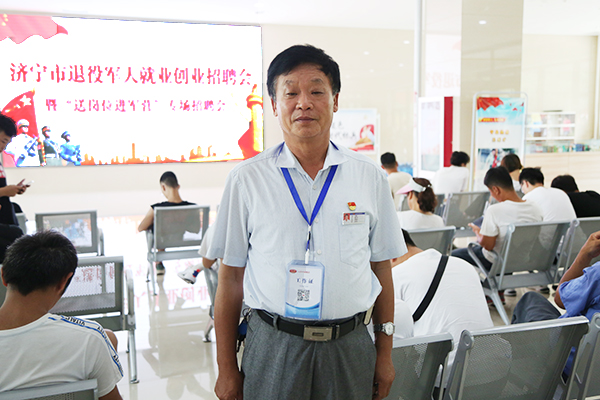 As a large-scale enterprise supported by the Ministry of Commerce, the Provincial Department of Commerce and the Municipal Bureau of Commerce, China Coal Group has achieved economic and social benefits after 25 years of development. The Group is currently engaged in e-commerce, cross-border e-commerce and high-end intelligent equipment. Manufacturing, software research and development, smart agriculture, intelligent logistics and other industries and fields have achieved outstanding results. They have been highly praised by many national, provincial and municipal leaders. They have won national e-commerce integrated innovation demonstration enterprises and China's two-in-one integration innovation. The practice award enterprise, the pilot project of Shandong Province's two-in-one integration management system, the e-commerce demonstration enterprise of Shandong Province, and the outstanding e-commerce enterprise of Shandong Province have won many honors.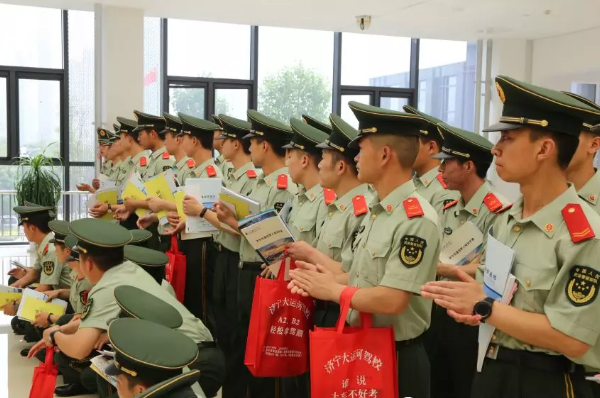 Feng Zhenying, Secretary of the Party Committee, Deputy General Manager and retired soldier of the Group, said that China Coal Group, as a large enterprise with a sense of social responsibility, has always taken the placement of retired soldiers as its duty-bound responsibility and obligation while constantly growing, and actively provided more employment opportunities and choices for retired soldiers. Coal Group recruits a batch of retired soldiers every year to fulfill the social responsibility of the enterprise with practical actions. Hope that through this recruitment fair, more veterans will join China Coal Group, we will provide you with a broader platform for development and promotion, and better realize the win-win development of society, enterprises and individuals!