Jining Vocational Industry And Commerce Training School Hold Management Knowledge Training And Assessment For Senior Managers
In order to further improve and formulate the conference system, enhance the understanding and understanding of the importance of the conference among leading cadres, and use scientific methods to conduct efficient meetings, on the afternoon of May 11, the Jining Vocational Training School of Industry and Commerce under the banner of China Coal Group held a management knowledge training assessment for senior managers. Han Yong, General Manager of China Coal Group, Li Zhenbo, Fan Pei, Deputy General Manager of the Group Guan Chenghui, Deputy Secretary of the Party Committee of the Group, and more than 60 leading cadres from various companies and functional departments participated in the study examination.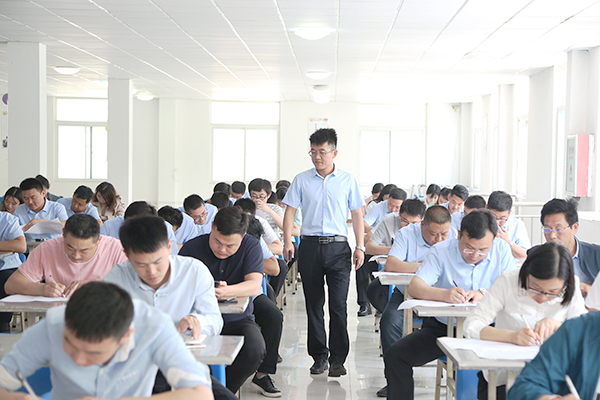 This assessment is presided over by Liu Lu, who is in charge of Jining Vocational Training School of Industry and Commerce. The contents of the assessment mainly analyze how to hold an efficient meeting from three aspects: one is the different forms of the meeting; the other is the seven parts of the meeting; the third is how to hold an efficient and pragmatic early, weekly and monthly meeting. All leading cadres of various companies and functional departments have earnestly studied How to hold a meeting? Only in this way can we have a thorough understanding of the deep connotation of the article, and combine with the actual situation of various departments, understand it thoroughly, raise awareness in learning and find deficiencies in examinations.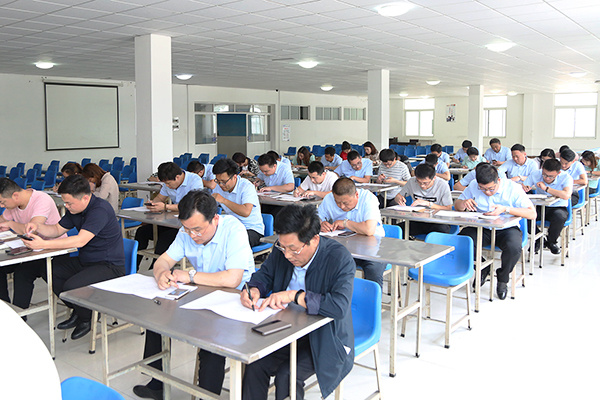 Efficient meetings are an important part of a company and a team, and an important means of modern management. Through this study and assessment, we have learned how to make efficient meetings truly serve the enterprise, fully realize the importance of efficient meetings for team management and enterprise development, improve the operational efficiency of the next step, strengthen team management, and better improve. And the establishment of the group meeting system has played a positive role in promoting!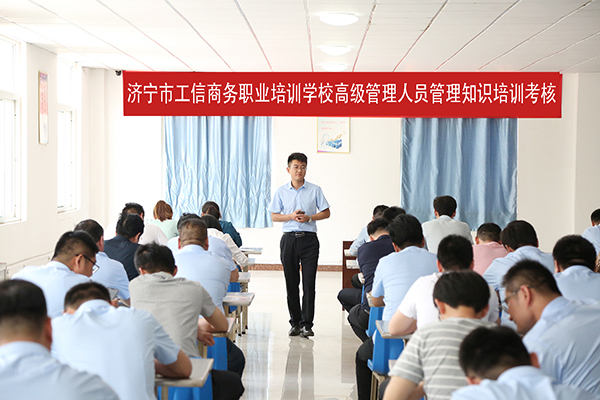 Jining Vocational Industry And Commerce Training School is a comprehensive vocational education and training school founded by Shandong?China?Coal?Industrial?&?Mining?Supplies?Group?Co.,Ltd, which specializes in e-commerce and skill training and develops in various types and levels. The school has the "Public Education License for Private Schools of the People's Republic of China" issued by the Labor and Personnel Security Department of Jining High-tech Zone and the qualifications for vocational skills training approved by the administrative departments at all levels. Under the care of leaders at all levels and all walks of life, the school is market-oriented, quality-based, based on characteristics, innovation and development, and strive to cultivate all kinds of professional and skilled talents. Since its establishment, it has trained more than 6,000 people of all types in the society, with a pass rate of over 98%. In recent years, the school has been rated as "Shandong Province Cross-border E-commerce Training Base", "Shandong Province's Most Popular E-Commerce Service Organization", "Jining Shuangchuang Demonstration Base", and "Jining City College Graduate Employment Apprentice Base" "The honorary title." The school mainly develops professional skills and qualifications such as e-commerce, computer, software information, logistics, international trade, electronic information engineering, electrician, welder, childcare worker, baby nurse, beautician, hairdresser, Chinese and Western noodles, and Entrepreneurial skills training for college students, junior and senior high school graduates, re-transfer soldiers, and unemployed people.
Next, the school will strictly abide by the relevant provisions of the state-run private vocational training, strengthen teaching management, ensure the quality of training, be honest and trustworthy, and standardize school-running. With the five advantages of diversified specialties, strong teachers, standardized teaching environment, flexible training mode and high-quality service, and relying on the strong comprehensive training strength of China Coal Group, Jining City Industrial and Credit Business Vocational Training will be strengthened. The school has become a professional vocational training school in Shandong Province, which integrates research, teaching, training, transportation and service.