China Coal Group Distribute Spring Festival Welfare For The Employees
On the occasion of the Spring Festival in 2019, in order to thank everyone for their hard work for the Group's production and operation in the past year, expressing the Group's deep love and happiness for the employees, under the unified arrangement of the group company, on the afternoon of January 29, China Coal Group Distribute warm-hearted Spring Festival Welfare to all employees.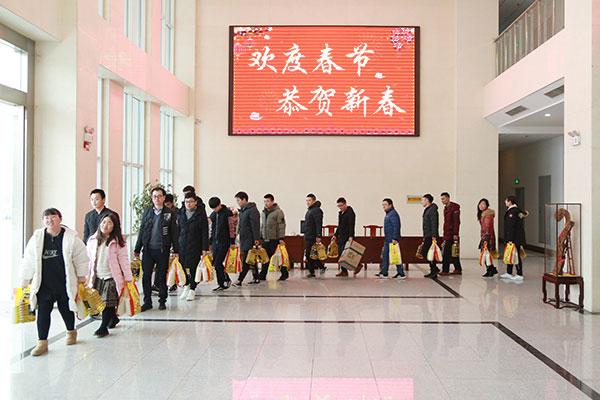 The Spring Festival Welfare are essential consumer goods for employees' daily living. The welfare products include rice and cooking oil, which saves employees time for purchasing holiday supplies. Although the weather is cold, the welfare distribution site is in full swing. All departments issue personnel to cooperate with each other, maintain order, carry and check, and each of them is responsible. A box of welfare products carrying the care of the group company is passed to the employees and also represents the group. The sincere greetings and Spring Festival blessings sent by the company's leaders to each employee and their family members are filled with a festive and harmonious atmosphere.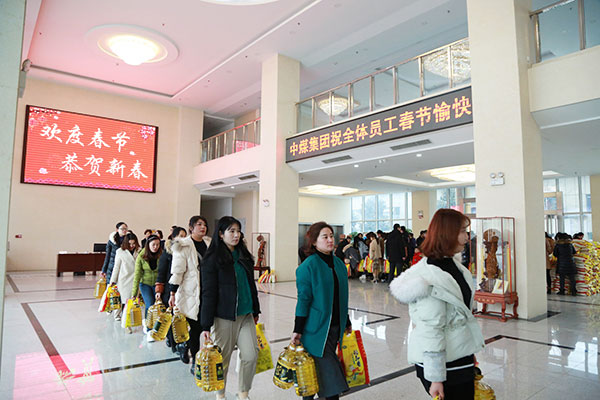 China Coal Group has always attached great importance to the humane care of its employees. Every traditional festival such as Mid-Autumn Festival and Spring Festival will provide employees with intimate and affordable welfare items, reflecting the Group's people-oriented corporate culture and enhancing the company's cohesiveness. The employees feel the warmth of the company's family and add momentum to the development of the company.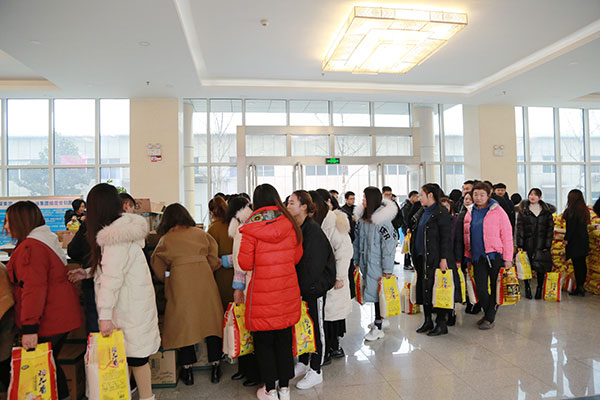 The warm heart welfare not only bring a strong Spring Festival blessing, but also bring a full impression to the employees. Everyone say that they will turn the care of the group leaders into the driving force of 2019, taking China Coal as their home, loving China Coal, building China Coal, and loyal to China Coal, contributing to the leap-forward development of the Group!