China Coal Group Was Invited To Participate In The Jining City Famous Brand Creation Work Briefing
In order to grasp the 2018 brand creation work, on the morning of August 6, Jining City Quality and Technical Supervision Bureau held a briefing on the establishment of the city's famous brand. Deputy director of the Quality Supervision Bureau of Jining City, Qiu Aiguo, attended the meeting and delivered a speech. The person in charge of the quality work of each county, city and district quality supervision bureau, the head of the business, and the person in charge of the famous brand products and service brand enterprises attend the meeting. China Coal Group, as an industrial brand cultivation enterprise of the Ministry of Industry and Information Technology, a famous trademark enterprise in Shandong Province, and a key cultivation enterprise of the "Ten Thousand-thousand" brand cultivation project in Jining City, was invited to participate. Deputy secretary of the party committee of the group, Guan Chenghui, attended the meeting on behalf of the group.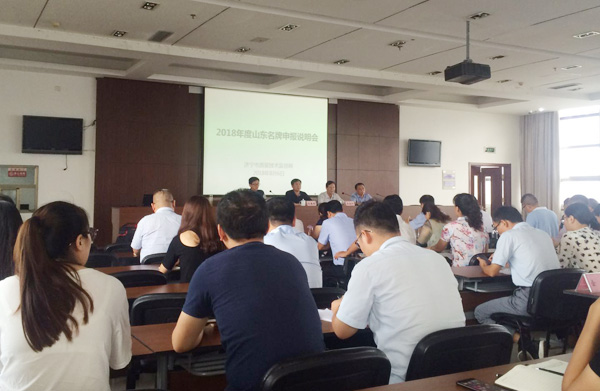 The meeting first deployed and arranged the city's famous brand declaration work, explained the 2018 annual brand declaration work, and emphasized the enterprise's application qualification requirements, reporting time nodes, and notices, and answered the questions of the enterprise. At the meeting, Director Qiu requested that quality supervision departments at all levels should further enhance their sense of responsibility and earnestly shoulder the major responsibility of promoting the famous brand strategy. All enterprises should further enhance the confidence of the brand-name striving work, carefully prepare the application materials, organize the comprehensive materials, and ensure the solid and effective application.
Secretary Guan said that China Coal Group attaches great importance to the construction of global independent brands, has registered the "China Coal" trademark in 37 countries and regions including the European Union, the United States and Russia, and obtained the right to use the China Coal trademark in 28 member states of the European Union and the United Kingdom, Taiwan, Macau and Singapore, started the Chinese coal brand in the international market. Group has been selected as an industrial brand cultivation enterprise of the Ministry of Industry and Information Technology, a member of the Jining City Brand Construction Promotion Association, and a key support enterprise for the "100th" brand cultivation of Jining City. In the next step, group will actively play an exemplary role, adhere to the implementation of brand development strategy, and constantly improve the product quality management system, and strive to make more contributions to the city's brand building!