Warmly Welcome The Municipal Economic & Information Committee And The Municipal Finance Bureau Leaders To Visit China Coal Group For Inspection
On the morning of July 9, Zhang Tingting, head of the Science and Technology Section of the Economic and Trade Commission of Jining City, Huang Sumei and Zhang Sichao, the head of the Enterprise Section of the Municipal Finance Bureau, Ge Hu, deputy director of the Economic and Trade Bureau of the High-tech Zone, and Zhang Jifeng, head of the Finance Bureau of the High-tech Zone, visited the company. Coal Group, visited and investigated the provincial-level enterprise technology center declared by our group, Han Yong, executive deputy general manager of China Coal Group, Guan Chenghui, deputy secretary of the group party committee, Shao Hua, deputy general manager of the group, Du Li, general manager of the technology company, and Sheng Lizhong, engineer Peng Huanzhang and other leaders accompanied the reception.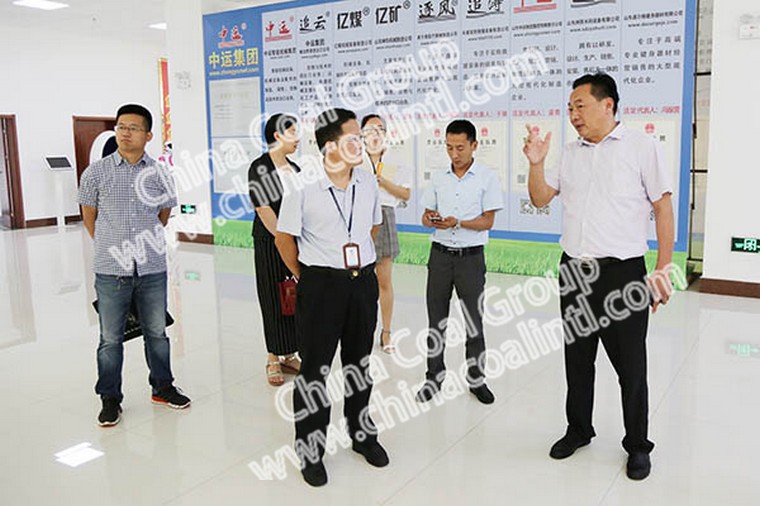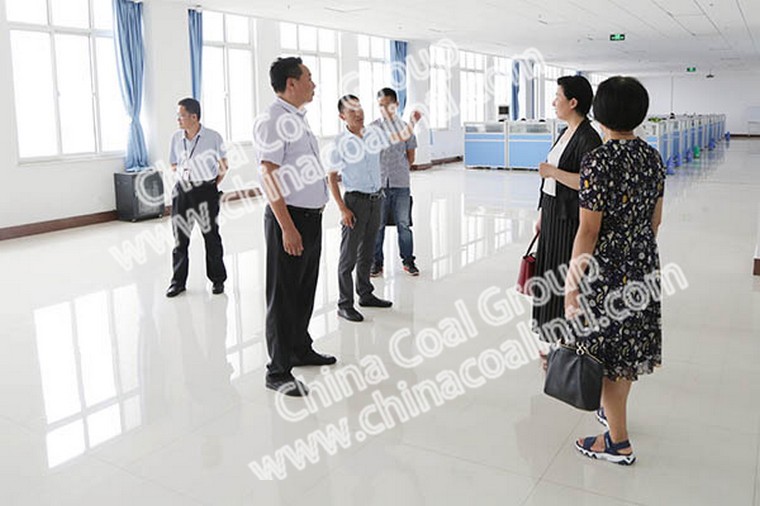 Accompanied by General Manager Han, the visiting leaders visited the China Coal Group Corporate Culture Exhibition Hall, product exhibition hall, e-commerce company, cross-border e-commerce company, software technology company, etc. During the visit, Han Zong visited our group in recent years in e-commerce and cross- The overall development of e-commerce, software R&D, and intelligent equipment manufacturing has been introduced in detail, and the outstanding achievements in enterprise technology innovation have been highlighted, which has been highly evaluated by visiting leaders.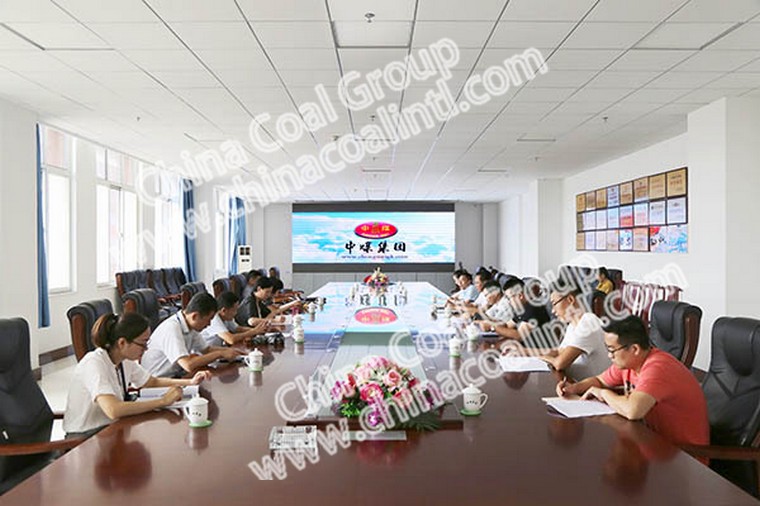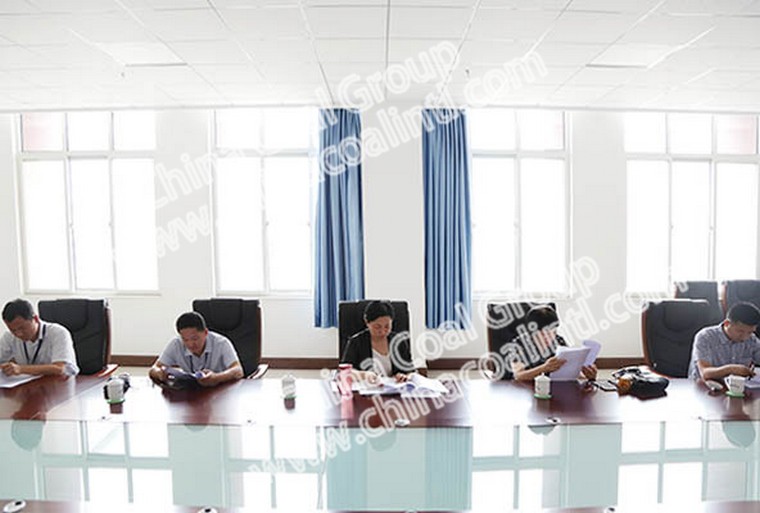 As a two-industry integration innovation demonstration enterprise in Shandong Province, an "one enterprise and one technology" innovation enterprise in Shandong Province, a technical center in Jining City, and a technology innovation enterprise in Jining City, in recent years, China Coal Group has continuously improved its technological innovation capability and actively built A more perfect enterprise technology innovation system, consolidating the foundation of the new and old kinetic energy of the industry, and accelerating the transformation of the achievements of new products and new technologies through the combination of production, education and research, and independent innovation, so that the Group's research and development capabilities and technological innovation level continue to improve. It has more than 50 national computer software copyrights and 26 national utility model patents, which greatly enhances the core competitiveness of China Coal products.
In recent years, the Group has made remarkable achievements in the field of intelligent terminal product innovation. By introducing advanced technology concepts of foreign robots and developing high-end intelligent products suitable for China, it has successfully developed industrial intelligent robots, restaurant service robots, smart home robots, entertainment robots, Fire-fighting robots, high-tech drones, 3D printing equipment, intelligent security equipment and other high-end intelligent products have greatly promoted the rapid development of the intelligent terminal industry in Shandong Province, setting a benchmark for the innovation of enterprises in the province and even the whole country.
At the symposium, many leaders unanimously affirmed the development achievements of our group in the field of enterprise science and technology innovation. Zhang Kechang said that through on-site visits and investigations, China Coal Group has achieved remarkable results in innovation in various fields such as enterprise innovation, technology research and development, and intelligent manufacturing. It is in line with the requirements of the provincial-level enterprise technology center, and we will actively assist China Coal Group. The application also hopes that China Coal Group will strengthen the support and leading role of science and technology innovation in the process of transforming new and old kinetic energy of enterprises, seize opportunities, and make persistent efforts to strive for innovation and innovation in enterprise innovation and development!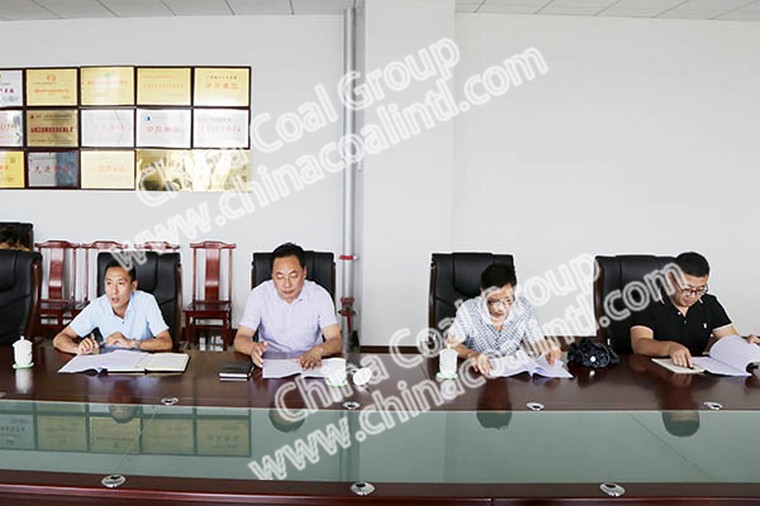 General Manager Han expressed his gratitude to all leaders for their high recognition of the achievements of China Coal Group's innovation and development. Next, China Coal Group will continue to increase investment in science and technology research and development, improve R&D facilities, strengthen cooperation between industry, universities and research institutes, and further enhance the Group's innovation capability and transformation of scientific and technological achievements. Success rate, better contribute to the development of science and technology innovation in the city and the province!